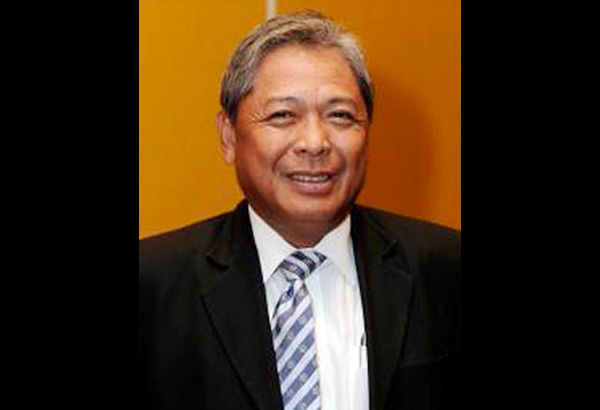 PAL president and COO Jaime Bautista said the amount would cover 12 Q400s; two Boeing-777s; and six Airbus 350s, all of which would be arriving from now until 2019. File
PAL sets aside $2 B for fleet expansion program
TORONTO – Philippine Airlines (PAL) is setting aside at least $2 billion for its massive fleet expansion program from now through 2019 as the Lucio Tan-led company strives to join the league of the world's best airlines.
PAL president and COO Jaime Bautista said the amount would cover 12 Q400s; two Boeing-777s; and six Airbus 350s, all of which would be arriving from now until 2019.
"It should be more than $2 billion from now until 2019," Bautista said following the delivery ceremony here of PAL's next generation Q400, the world's first dual-class 86-seater turboprop.
The new Q400, which will arrive in Manila on July 26, is the first of 12 that PAL is taking delivery from now until 2018.
With the new Q400s, PAL will mount new destinations out of Cebu and Clark such as Clark to Bacolod, Clark to Cagayan de Oro and Clark to Basco.
Next year, PAL is also taking delivery of four A350s and two in 2019.
"The A350s will allow PAL to operate nonstop from Manila to New York," Bautista said.
This will cut the flying time to around 16 hours from about 19 hours at present (including ground time) for the current Manila-Vancouver-New York route, he said.
"We will fly over the North Pole so it would be 16 hours or less than 17 hours," Bautista said.
PAL senior vice president for corporate planning Angelito Alvarez, for his part, said the airline is also looking into mounting flights from Manila to Chicago and Seattle.
There may also be new flights to European destinations from Manila.
"We're looking at Rome, Paris and Frankfurt," Alvarez said.
The acquisition of new aircraft would also help PAL achieve its goal of becoming a five-star airline.
"It would take around four years from now to get the five star status but we are aspiring to be a four star airline by the end of the year," Bautista said.
Incidentally, Bautista welcomed the free publicity PAL got when its billboard had a cameo appearance – appearing by chance for a few seconds – on the latest worldwide blockbuster movie "Spider-Man: Homecoming."
At present, the company has a fleet of 81 aircraft.
Bautista said this would increase to 88 by year-end with the delivery of the four other Q400s and two Boeing-777s.
In all, PAL is taking delivery of 12 Q400s – five this year and seven in 2018.
Eventually, Bautista said the target is to bring the fleet to 100 aircraft.
Bombardier commercial aircraft vice president Ross Mitchell said efficient airplanes are very important.
"It's (all about) fuel efficiency and also seat cost. One of the advantages that PAL has in moving into the 86-seater planes is that they have more seats by which to distribute the cost of the aircraft's operations. That certainly helps them in getting the efficiency and ensuring profitability," he said.