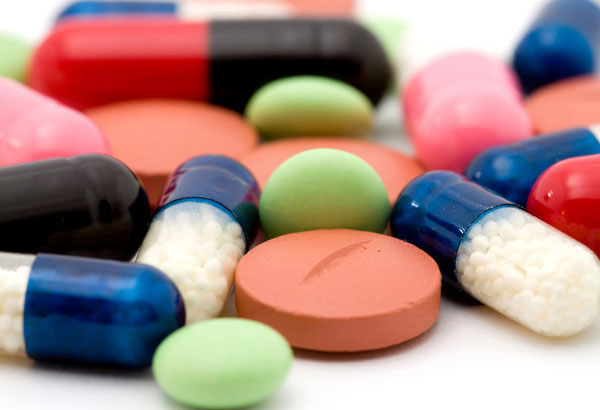 The move is in line with efforts to bring the Philippines at par with India and other pharmaceutical hubs in the world. File
PITC maps out pharmazones
MANILA, Philippines - The Philippine International Trading Corp. (PITC), the trading arm of the Department of Trade and Industry (DTI), is putting up economic zones dedicated to pharmaceutical companies as it aims to make the Philippines a major manufacturing hub for medicine in the region.
The move is in line with efforts to bring the Philippines at par with India and other pharmaceutical hubs in the world.
In his report on his first 100 days in office, PITC president Dave Almarinez said the rationale behind the creation of so-called pharmazones is to manufacture specialized and quality high-end healthcare products that are accessible and affordable to the Filipino people.
PITC has identified 28 initial manufacturing sites for pharmazones in various regions across the country.
A technical working group headed by PITC and comprised of PEZA, the Department of Health, the Board of Investments and the Bureau of International Trade Relations is spearheading the project.
Almarinez said the creation of pharmazones is just one of the many projects of PITC as it seeks to actively participate in the socio-economic development programs of the government, increase revenues and profitability and provide more opportunities for SMEs especially social enterprises that have a direct impact on job creation.
As an importer, Almarinez said PITC would also pursue being a main player in the government's price and supply stabilization programs.
PITC has so far signed 28 contracts with 14 SMEs and exporters who export assorted goods such as food products, banana chips, extra virgin coconut oil, coconut water and holiday decor to Singapore, Korea, France, Japan and the US.
The agency also does procurement for several agencies such as the Supreme Court, Food and Drug Administration, Bureau of Fire Protection, Philippine Coast Guard and the Research Institute for Tropical Medicines.
PITC recorded P771.8 million worth of procurement projects for seven government agencies and five military service units in the 1st 100 days of Almarinez.
PITC is also playing a key role in enhancing economic ties between the Philippines and Russia.
The Philippines signed a memorandum of understanding with Russia's Geo Spectrum, which is similar to the trade department's PITC.
"The MOU will cover a broad range of products such as coconut oil, marine products, agribusiness and pharmaceuticals they want to export to the Philippines and to come in as a manufacturers," Almarinez said.
The Philippines can export its agriculture products to Russia while Russia's Geospectrum can bring in goods from this Eurasian country to the Philippine market through PITC.
Russia is particularly interested in the Philippines' coconut oil, carrageenan, frozen marine and seafood products, processed food and beverage, furniture, automotive batteries and agricultural products such as bananas.
The Philippines, meanwhile, is interested in Russia's steel billets, urea fertilizer, coal, pharmaceutical ingredients, chemicals, wheat flour and sewn timber for furniture and builder woodworks.