Australian senator accuses police of 'assault'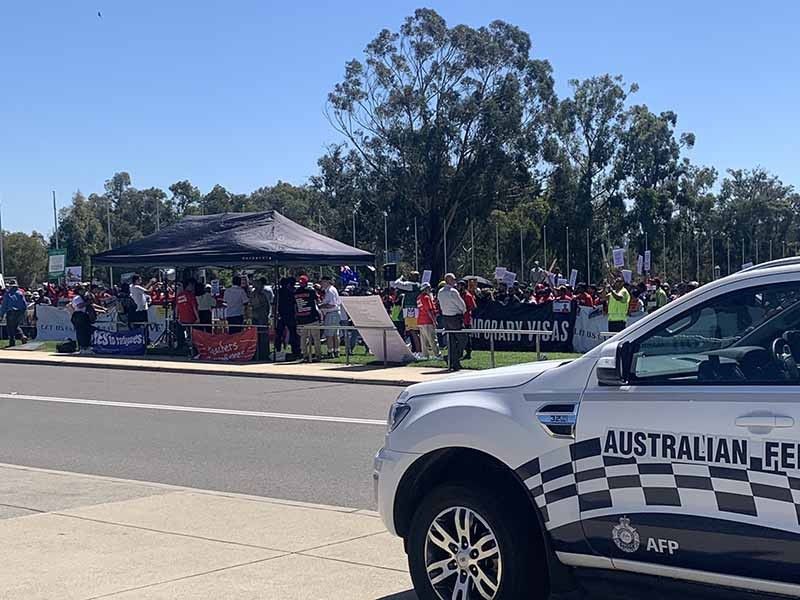 SYDNEY, Australia — An Australian senator on Thursday claimed she was "assaulted" by police at a rally in Canberra, prompting an official review.
Independent Senator Lidia Thorpe was brought to the ground during an altercation with officers at a small anti-trans event, where she was launching a counterprotest.
Cell phone footage of the incident showed Thorpe trying to burst past police officers toward the protest and being dragged back by a male officer.
As officers tried to help Thrope to her feet she crawled away shouting "let me go", and then walked away.
The Australian Federal Police said it was aware of the matter, adding that it was under investigation.
"The interactions between the AFP and protesters will be reviewed, and an incident has been referred to the AFP's Professional Standards Command," police said in a statement.
Thorpe is known for attention-grabbing protest actions.
She recently blocked Sydney's Gay Pride Parade by lying in the road and was removed by officers.
Thorpe later said she had been protesting police participation in the event.