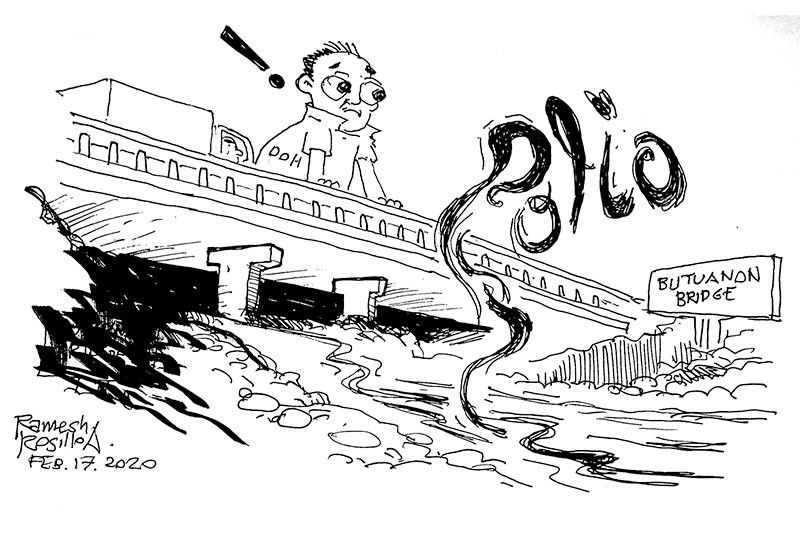 EDITORIAL – Reaping what we sow
(The Freeman) - February 17, 2020 - 12:00am
It seems we now have more to worry about than COVID-19. The Research Institute for Tropical Medicine has confirmed that poliovirus has been found in water samples taken from the Butuanon River in Mandaue City.
It was just last year that we were hit by the news that polio was making a comeback in the Philippines 19 years after it was considered eradicated. Now we have this.
Authorities were quick to action, a meeting has been called for between the local government units of Mandaue City and Cebu City, through which the Butuanon River also runs through.
The Butuanon River itself, as well as the Mahiga and Tipolo Rivers and its tributaries, will be considered off-limits, and information and vaccination campaigns against polio will also be ramped up in the areas surrounding the river.
To be sure, authorities have not yet stated how poliovirus came to thrive in the waters of Butuanon River. However, from our end, it's really not hard to speculate the reason behind this. The Butuanon River has been a cesspool for decades now, almost everything that can be dumped was dumped there, from trash to sewage and everything pouring down from the kitchen sink.
In 2015 it was even declared the worst river in the country when it came to the level of pollution.
These conditions make it susceptible to bacterial growth. It's not hard to imagine something awful thriving there because of all the "nutrients" it is getting.
If the poliovirus is thriving in the Butuanon River because of the pollution there, pollution that has gone unchecked for decades because of our rapid urbanization, total disregard for environmental laws, or just plain laziness, then this is just another example of Mother Nature giving us just what we so richly deserve.