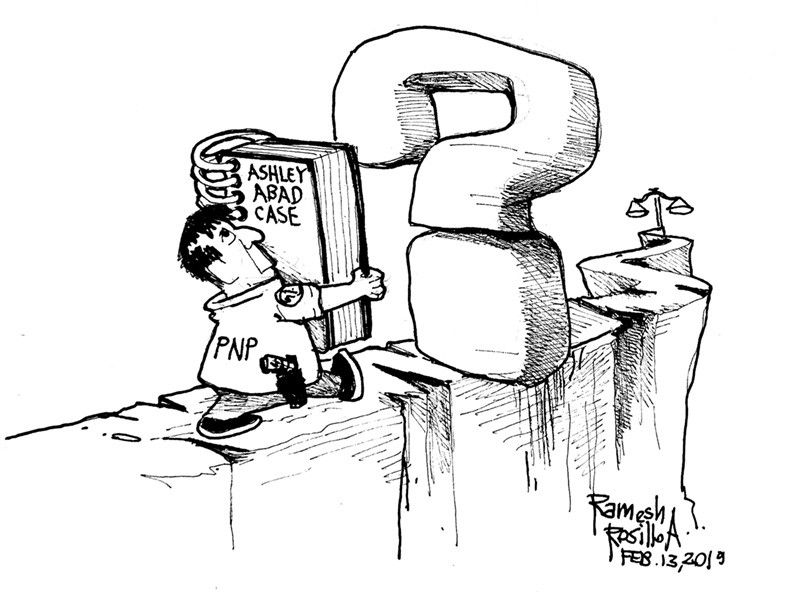 (The Freeman) - February 13, 2019 - 12:00am
As of Monday night, no one from drug overdose victim Ashley Abad's companions, especially her boyfriend, surfaced and went to authorities to clear his name. This despite the ultimatum and the repeated requests from the police for them to come forward.
Investigators are having a hard time looking into what really happened on that tragic night when Abad and her friends went partying. They seem to face a blank wall in their efforts to get to the bottom of the incident, pending a statement from any of her companions.
The only fact that we currently know based on police investigation is that, it was confirmed that Abad died of overdose from a party drug. The report said she collapsed after consuming a drink laced with Ecstasy during a party before the Sinulog.
Those were the only pieces of information that investigators have as they sift through whatever evidence they possess. As to how the party drugs found their way into the pockets of those youngsters, no one, even the police authorities, knows.
The only way police investigators can score a major development in the case is through the testimonies of those who witnessed the incident. The case will not really go anywhere unless, of course, there is a credible statement from those privy to the incident.
That is why it's really important for Abad's boyfriend and her companions to come forward and cooperate with the authorities. Their testimonies are vital to the immediate resolution of the case, which has now gained the attention of President Rodrigo Duterte.
Opting to remain silent would not do any good for Abad's boyfriend and their companions, who could be facing charges over her death. Instead, being a no-show will only trigger the perception they have something to hide.
If Abad's boyfriend and their companions do not really have something to do with her death, the best move for them is to surface and reiterate their innocence to the authorities. They should help the victim's family attain speedy justice.