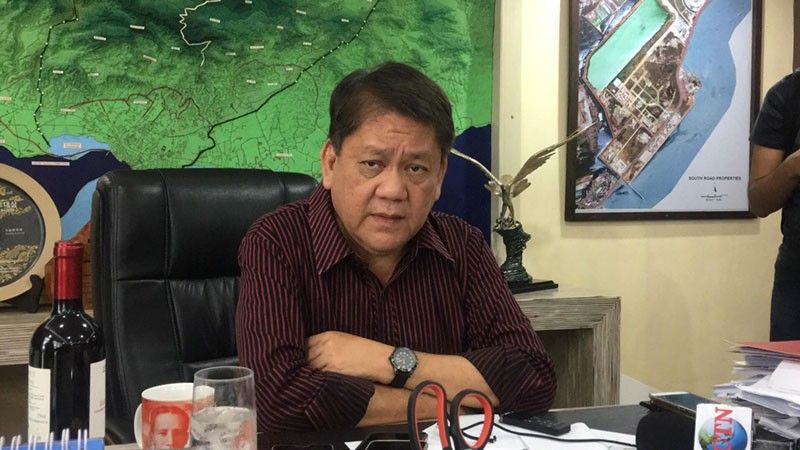 Osmeña bares plot to kill him
CEBU, Philippines — Is there a plan to kill Cebu City Mayor Tomas Osmeña, Councilor David Tumulak, and Tejero Councilman Jessielou Cadungog?
Osmeña disclosed in his Facebook page that he and his family received a death threat last Monday night.
While some portions of the message were redacted, Osmeña said he will reveal the names or words "if something happens."
The message reads:
"(Redacted) I'm a concerned (redacted) here in PRO7. Please advise the mayor to be extra careful. There are plans to eliminate him-Cadungog and Coun Dave Tumulak. There is a conspiracy to link them to drugs just tell them to please be careful alway(s). The group of PO3 (Eugene) Calumba are behind this and top officials of PRO7 and CCPO are sactioning (sic) this," reads a portion of the threat received by Osmeña.
In the message, the mayor is told that the police are behind the killings of SPO1 Adonis Dumpit and the supposed assassination of Cadungog last week.
Calumba was the police officer who was killed by Cadungog's bodyguard, William Macaslang. There are reported allegations that Calumba was also involved in previous killings before he was killed by Macaslang.
"I am not yet inclined to take this warning seriously, but then again I did not take the warning about Cadungog seriously, so I will post this ahead of time nalang daan. If anything happens, the complete texts with all the names are with multiple people and will be released," he said.
"With the identification of the hitman from his botched assassination being connected to other murders, there are high ranking policemen who are very rattled at the moment. But, we will leave the being rattled to them. The safety of the Cebuanos is precious, and I will not allow them to be made slaves to fear. I will do what I must to give Cebu a police her people can trust. Until that happens, I will not back down," the mayor added.
He said he will continue to hold the line and will not abandon his post.
"I will not abandon my post. I cannot. That's my job. I want to assure the Cebuanos that," he said.
"Number one, my obligation is for the safety of the people of Cebu. Not my safety. If I will worry about my safety, I will resign. You don't like to have a mayor that is worried about himself," he added.
Cebu City Police Director, Senior Supt. Royina Garma, said she will have the threat checked.
"I was not informed by the mayor that he is target or here is threat to his life, but I will see to it, and check. Sa intel ko, wala naman, pero pag sinabi niyang meron, we will not ignore that we will check on that," Garma said.
Garma said they can assign more cops to Osmeña if the mayor requests for it.
Garma dismissed accusations the police have something to do with the killings. She said anyone can send a text message that even the social media page of the city police generates thousands of reports about recent killings.
She emphasized what needed to be done is carefully sifting through the reports and validating them before believing, or else it will be baseless.
She said accusing Calumba as being behind the killings is only maligning the name of the dead.
She said even a ballistic examination of the firearms used in the recent killings of high-profile personalities that allegedly pointed to Calumba needs corroborative evidence.
She said a ballistic exam may identify guns used, but it cannot say that the suspect used the same firearm. /JMO (FREEMAN)