Knights begin four-peat quest versus Bombers
September 24, 2023 | 12:00am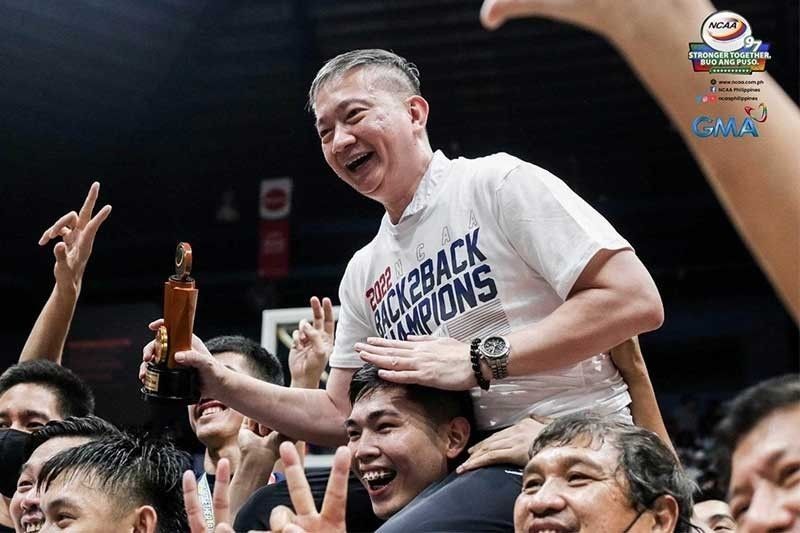 MANILA, Philippines — Four teams – one seeking to continue its dynastic reign, another tired of being a two-time bridesmaid, a third out to bury its dark past and the last hoping to hit it big this time – open NCAA Season 99 basketball today in a pair of titanic showdowns at the MOA Arena.
Unveiling the season curtains are Letran, which is eyeing a four-peat, and Jose Rizal, which is aiming to rebound from a painful campaign the year before, in their explosive faceoff at 3 p.m.
A grand opening ceremony has been prepared by both the league and covering partner GMA Network at 2 p.m. to usher in the season that promises to create fresh icons in the new NCAA season with a theme "New Heroes of the Game."
The other kickoff pairing at 5:30 p.m. pits College of St. Benilde, which itches to win the big one after two straight runner-up finishes, against Lyceum of the Philippines U, a squad that made big strides a season ago when it proved critics wrong and gatecrashed the Final Four.
The Knights have lost their coach, Bonnie Tan, who was replaced by Rensy Bajar, and five key cogs from past title runs – Fran Yu, Louie Sangalang, Brent Paraiso, King Caralipio and Tommy Olivario.
In their place is a crew headed by new skipper Kurt Reyson, who vowed to make his final year a memorable one.
"It's my time," said the 25-year-old Davao Occidental native.