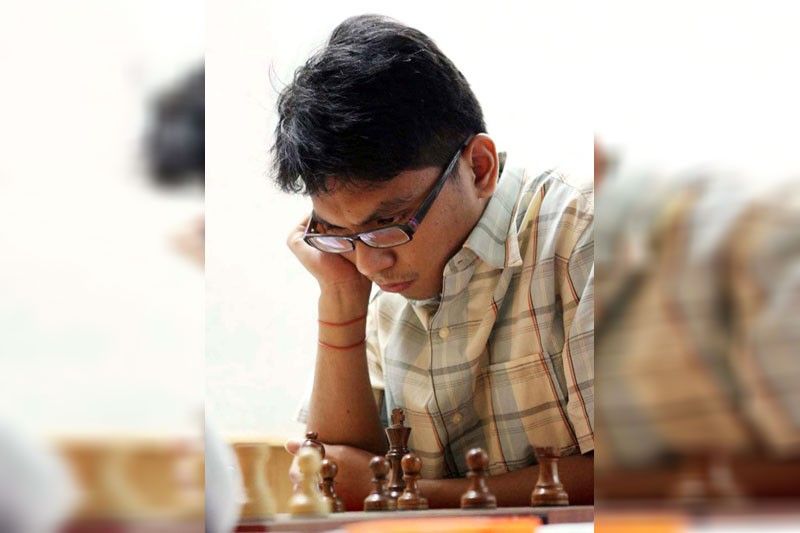 Sadorra seeded as Board 1player for Philippines Olympiad team
Joey Villar
(The Philippine Star) - January 18, 2020 - 12:00am
MANILA, Philippines — United States-based Filipino Grandmaster Julio Catalino Sadorra will man the top board for the fourth straight time for the Philippine team that goes to battle in the 44th World Chess Olympiad set Aug. 5-18 in Moscow, Russia.
This was the decision made by the National Chess Federation of the Philippines board which seeded the 34-year-old Sadorra in the five-player team also featuring fellow GMs Rogelio Barcenilla, Jr. and John Paul Gomez and International Master Paulo Bersamina.
Gomez, who is expected to play at Board Two again just like in the past editions, was a late addition on the strength of a joint second-place finish with Bersamina in the Olympiad qualification last year.
Barcenilla, also based in the US, and Bersamina claimed the first two berths.
"The NCFP board has decided to seed GM Inno Sadorra to the Philippine team who will play in the Olympiad," said newly appointed NCFP executive director Atty. Cliburn Anthony Orbe yesterday.
As top board player, Sadorra will face the world's best players. There's the possible match with former Philippine bet GM Wesley So, the reigning world Fischer-Random champion who is now representing the US.
Sadorra can be best remembered for nearly pulling the rug from under reigning world champion Magnus Carlsen in the 42nd edition in Baku, Azerbaijan before they agreed to a draw.
The fifth and final spot will be chosen among IM Haridas Pascua, Jerad Docena, IM Jan Emmanuel Garcia and GM Darwin Laylo, who finished in a logjam for fourth in the Battle of Grandmasters also last year.
"The last spot will be decided by the four-man playoff among the next four placers in the Battle of GMs who all tallied 5.5 points. The playoff will take place as soon as possible so as the team can have more time to make preparations," said Orbe.
The decision shut the door on two more US-based GMs Oliver Barbosa and Mark Paragua, who have expressed intentions of rejoining Team Phl.