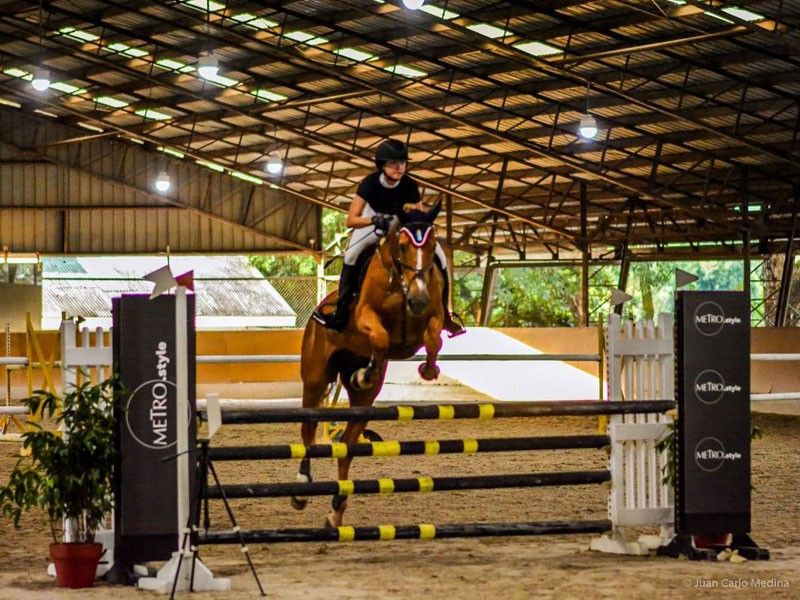 Lorenzo stamps class in Ride for Life
(The Philippine Star) - November 27, 2019 - 12:00am
MANILA, Philippines — Paola Lorenzo once again shone in the second leg of the Equestrian Philippine Indoor Championship Series 2019 and the sixth Manila Polo Club Show Jumping Competition, emerging triumphant in the 1.20-meter class aboard Rubis Landais.
Lorenzo, a second year management engineering student at the Ateneo de Manila, came in second in the 1.10-meter class aboard Happy Cooper, behind Lara Zobel, who posted a clear round aboard her fantastic grey mount Lander Bijsterveld.
In the 1.00-meter class, Lillian Tang took top honors aboard Salta de Belleme. The 0.90-meter class was once again dominated by Egyptian expatriate Mohamed el Akkad on Cooper, who bested Xavier Virata on J'Adore and Andi Santos on Payett dela Sapiae. Young rider Alex Ynares-Villalon on Unchti du Banney came in first in the 0.75m class, followed by promising young rider Aaliyah Lalonde on Odeon du Marey and Frances Poblete on Rumanda.
Comebacking rider Amanda de Guzman proved she still has what it takes as she won the 0.65meter class aboard Upsylon, followed by Poblete and Lalonde. The introductory class saw two up and coming young riders, Anda Lagdameo and Isabella Felix, post clear rounds.
Meanwhile, the benefit event Ride for Life drew a collection of over P1.3 million in donations raised by the organizers and riders for the Philippine Red Cross.
Twelve-year-old rider Minxie Romualdez raised the highest donations with P350,000.
"We are very happy with the outcome of the event, which pushed riders not only to do well inside the ring to win for themselves, but also to excel in the name of helping suffering humanity," said EquestrianPH president Carissa Coscolluela, also a governor of the PRC.
The funds raised will benefit the Blood Samaritan Program of the PRC, which covers the blood requirement of indigent patients in need of transfusions.