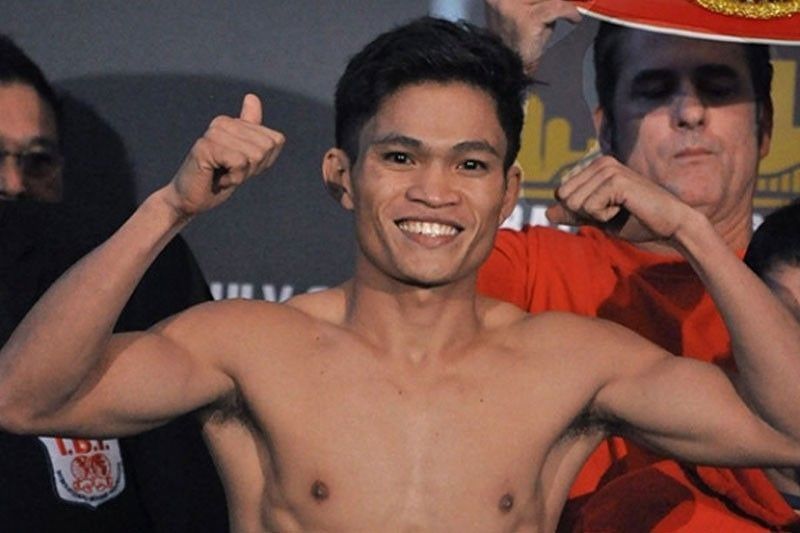 Anchors aweigh for Ancajas
MANILA, Philippines — With full backing from the Philippine Navy, IBF superflyweight champion Jerwin Ancajas is encountering smooth sailing at the Naval Education Training and Doctrine Command (NETDC) base in San Antonio, Zambales where he set up camp two months ago to prepare for his eighth title defense against Mexico's Jonathan Javier Rodriguez at the Dignity Health Sports Park in Carson City, California, on Nov. 2.
Ancajas, a Navy reservist with the rank of Senior Chief Petty Officer, will leave for Los Angeles on Oct. 18. Rodriguez, ranked No. 14, stepped up to the plate to challenge Ancajas after former WBC superflyweight champion Carlos Cuadras of Mexico, Miguel Gonzalez of Chile, Antonio Nieves of Cleveland and Alexandru Marin of Romania were either thumbed down or backed off. The Mexican looms as Ancajas' most dangerous opponent ever as he's coming off a 10th round stoppage of two-time world title challenger Felipe Orucuta who lost consciousness, was administered CPR to revive his heartbeat and left the ring on a stretcher. Orucuta underwent surgery to remove a blood clot in the brain and was confined in the hospital for seven weeks. He will never fight again.
Ancajas hasn't seen his wife and three kids since a furlough a month ago. The next time he'll see his family is at the airport when he takes off for L. A. It was Flag Officer in Command Vice Admiral Robert Empedrad who invited Ancajas to train in San Antonio. Initially, Ancajas' trainer Joven Jimenez thought the isolation would be too much of a sacrifice for the fighter. But the focus that stemmed from the seclusion turned out to be the best thing for Ancajas who has dealt with no distractions since his arrival in Zambales.
At the base, Jimenez brought in six sparmates to push Ancajas to the limit. The other day, Ancajas went two rounds each with five sparmates who alternated to keep themselves fresh. MP Promotions head Sean Gibbons motored to San Antonio to visit Ancajas and was impressed by the sparring. Each sparmate simulated Rodriguez' style and attacked Ancajas vigorously. Ancajas held his ground in every round. The six sparmates in camp are Daniel Lim, John Mark Alimane, Angelo Beltran, George Nuez, Alexis Avillar and Miller Alapormina.
Rear Admiral Loumer Bernabe, newly-installed NETDC commander, called Ancajas "a national treasure" and said the Command base will always be open to the champion "who fights for our country in the ring just as the soldiers, sailors and Marines fight for our country." It's the first time that a professional boxer has trained at the base. In 2003, the Philippine taekwondo team was quartered in the station for military-type training and bonding. The 1,000-hectare base has dorm and sports facilities, including a golf driving range, a basketball court and a boxing gym. Jimenez, a Navyman himself, said he took up schooling at the base in 2000 and 2007.
Bernabe is joined by Lt. Commodore (Major) George Baltazar at NETDC. Baltazar played on the 1991 Mapua team that won the NCAA men's basketball championship under coach Joel Banal. A teammate was Benny Cheng who later saw action in the PBA.