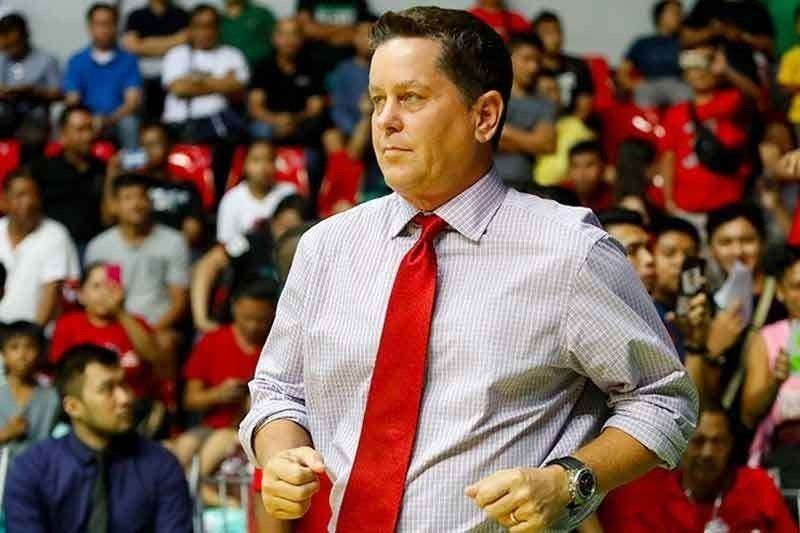 Tim Cone top choice to handle Gilas SEAG team
MANILA, Philippines — Two-time PBA grand slam champion coach Tim Cone looms as the top choice in a short list of candidates to handle Gilas Pilipinas in the 2019 Southeast Asian Games the country is hosting on November 30-December 11.
SBP top officials, however, stressed the list is subject to change upon the review and assessment of whoever will be named head coach in the next few days.
But it could well be Cone, whose name was casually mentioned by SBP chairman emeritus Manny V. Pangilinan numerous times in a talk with a select group of sportswriters.
"We have to choose the coach first. Then the first order is to talk to him if he's willing himself. I like to imagine he would be. Then we have to talk to San Miguel (Corp.). I think they will permit him to do that," said Pangilinan.
Cone has had his tenure to coach the national team, steering the Centennial Squad to a bronze-medal finish in the 1998 Asian Games in Bangkok, Thailand.
Missing a shot at the gold, Cone has since been saying he wants another crack at doing something special for the national team.
There's also a clamor for the SBP to bring back Tab Baldwin in the saddle.
But Pangilinan hinted it's a long shot considering Baldwin is focused on his job with the Ateneo Blue Eagles in the UAAP wars.
SBP president Al Panlilio didn't close the door on former Gilas skipper Jimmy Alapag, who expressed his willingness to serve the national team.
But Cone looms as the top choice, considering his talent, winning record and the players that he can readily assemble for the SEAG championship that the country can't afford to lose.
"(The SMC players) hatak yan pag si Tim Cone," said Pangilinan.
"If it's a matter of convenience, PBA is the best for the SEA Games. And by the way, we must win this one," Pangilinan also said.
The Philippine basketball patron, however, doesn't rule out a mix of pros and amateurs, saying a SEA Games stint would be a good learning experience for prospects like Kai Sotto and Kobe Paras.
"If we mix the PBA with the collegiate players, we immediately give these guys exposure. The problem with the collegiate players is the schedule," said Pangilinan, anticipating practice schedule problems considering the UAAP and NCAA seasons are ongoing.