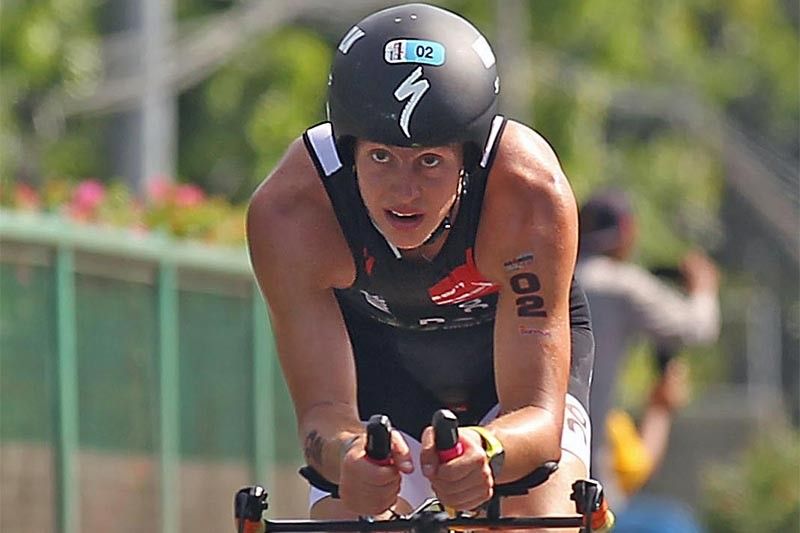 Mauricio Mendez
Courtesy of Dante Navarro
Mendez confident but wary of IM 70.3 bid
(Philstar.com) - August 8, 2019 - 1:26pm
MANILA, Philippines — Mauricio Mendez knows fully well of the odds he's facing in pursuit of a back-to-back championship in Regent Aguila IRONMAN 70.3 in Cebu on Sunday but the Mexican star hopes he'll be spared of the misfortune that spoiled his most recent title-retention drive.
Mendez was all set to sweep the first two editions of the IM 70.3 Davao last March but suffered a technical problem on his bike and failed to finish, enabling German Markus Rolli to snare the crown on his very first IM 70.3 race in the country.
This time, the 2016 XTERRA world champion expects to get the breaks and race trouble-free although he would also need some luck to buck a talent-laden field and emerge a repeat winner in the 1.9K swim, 90K bike, 21K run event organized by Sunrise Events, Inc. at the Shangri-La Mactan Resort & Spa in Mactan.
After his Davao feat, Mendez sustained his top form and nailed his first IRONMAN 70.3 Asia-Pacific title in Cebu in what he described as "the biggest win of his career."
"I'm super happy, I trained myself to win but didn't know what to expect because everyone was doing the same, they are all super strong athletes," said Mendez, referring to a slew of top rivals from talent-rich Australia, including Braden Currie and former three-time world titlist Tim Reed, and Bermuda's Tyler Butterfield.
But the challenge that awaits him this Sunday could be the toughest in his young career with Reed also back in form following a recent win in Subic. Add the likes of Tim Van Berkel, Sam Betten, Luke McKenzie, Lindsey Lawry, Mitch Robins and Justin Ghosh, all from Australia, Bahrain's Eric Watson and New Zealand's Terenzo Bozzone, Mendez is indeed in for his most exacting outing.
With Czech Radka Kahlefeldt failing to defend her crown due to injury, the chase for the women's tiara is also tipped to go down to the closing run stage with Swiss Caroline Steffen and Dimity Lee Duke from Australia bracing for a spirited battle with Hungary's Anna Eberhardt, Guam's Manami IIjima, Aussies Laura Dennis and Amanda Wilson and Frankie Sanjana of Great Britain.
Meanwhile, the Herbalife IronGirl 5k run kicks off the IRONMAN weekend today (Friday) with the Alaska IronKids set tomorrow. For details, visit www.ironman.com/philippines70.3 with official hashtags #IM703Philippines, #AguilaIM703 with social media accounts (Facebook) aguilaIM703PH, (twitter) aguilaim703ph, (Instagram) aguilaim703ph.
The event, sponsored by Aguila Energy Drink and backed by Province of Cebu, City of Lapu Lapu and Shangri-La's Mactan Resort & Spa, Lungsod ng Mandaue, Dept. of Tourism, David's Salon, Alaska, AlcoPlus, Borromeo Motoring Group, Cetaphil, DeVant, Timex, Sanicare, Regent, Motor Ace, Ever Bilena, Active Network, One Sports, Cignal, The Philippine Star, TriLife, AsiaTri and Finisher Pix, will also feature bets from Canada, Ireland, Austria, Macao, Russia, Syria, Vietnam, Chile, China, Bermuda, Colombia, Hong Kong, Japan, Italy, Guam, Pitcairn, Morocco, Kenya, Brazil, Brunei, Egypt, India, Kuwait, Cambodia, France, Indonesia, Luxembourg, Kuwait, New Caledonia, Romania, the US, United Kingdom, South Korea, UAE, Spain, Qatar, South Africa, Singapore, Turkey, Ukraine, Myanmar, the Netherlands, Taiwan and Poland.