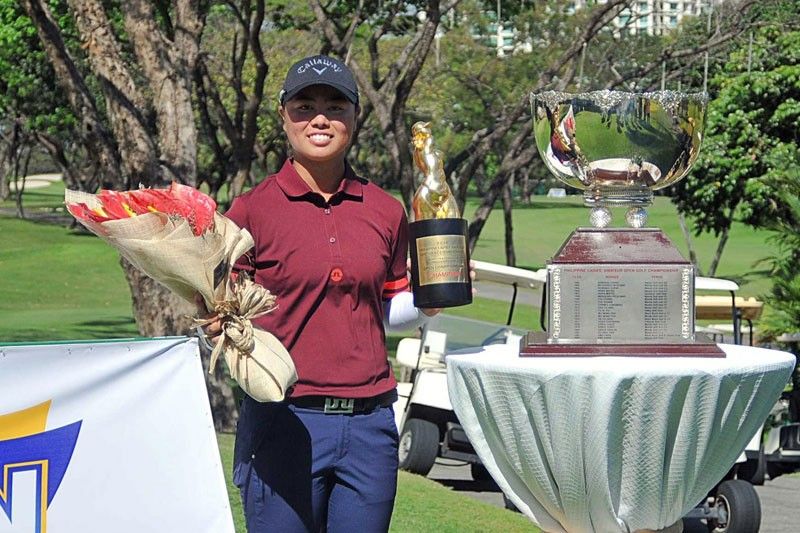 Yuka Saso makes it back to back in Philippines Ladies Open with 67
Dante Navarro
(The Philippine Star) - February 22, 2019 - 12:00am
MANILA, Philippines — Yuka Saso kept the Champion Philippine Ladies Amateur Open crown in a fashion only a player of her caliber could dish out, closing out with a four-under 67 and running away with a five-shot triumph over Yosita Khawnuna of Thailand at the Manila Golf Club yesterday.
In control of her game, the course and the field after 36 holes, Saso firmed up her overnight three-stroke lead with an early run of birdies then held sway with a slew of gutsy pars to scoot home to victory in the country's premier championship.
Counting her back-to-back 70s, the 17-year-old reigning Asian Games gold medalist pooled a 207, beating Khawnuna by five as the Thai failed to keep up with the country's top player's fiery game for the second straight day although she turned in a decent 69 for a 212 aggregate.
Sofia Chabon likewise stayed in the background all throughout in the featured flight, failing to get her game going and finishing with a 70 for third with 215.
Saso never let her rivals get closer than three strokes with superb driving and near-impeccable iron shots, producing birdies and building a big cushion after No. 15 then settling for routine pars in the last three to secure the victory.
"There's nothing special with my win. I just played steady and I'm happy I made it for the second straight time," said the reigning Asian Games gold medalist, who surged ahead by three with back-to-back 70s Wednesday.
Khawnuna also broke par but just couldn't keep pace with the unflappable Fil-Japanese, who birdied Nos. 4 and 6 then added three more at the back against a bogey.