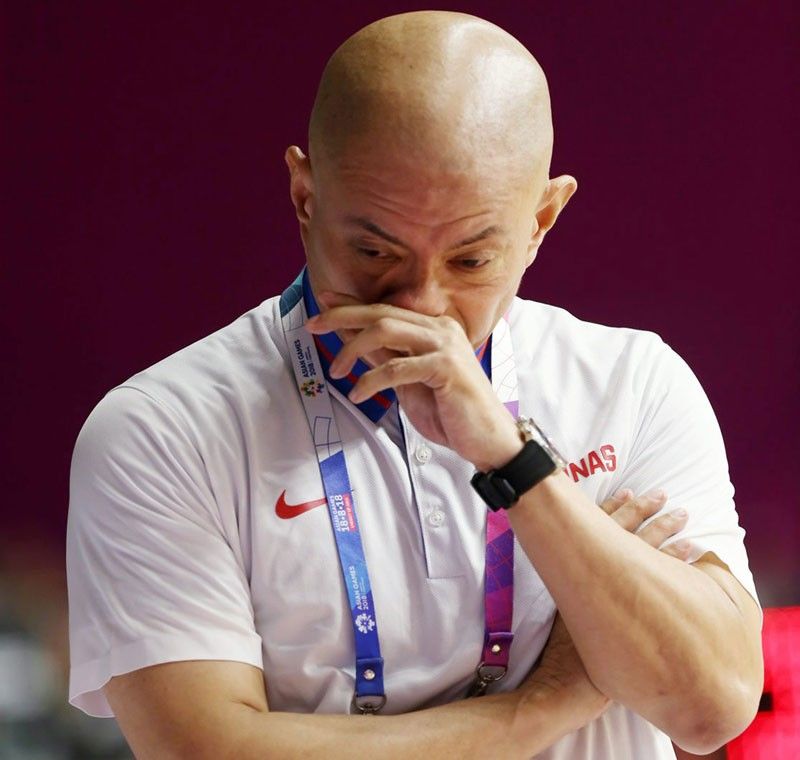 Gilas Pilipinas to enjoy home court edge away from home
Well-bonded Nationals hopeful of repeat vs Qataris
DOHA – The latest Gilas bunch has developed a good chemistry on and off the court in the short training it has had, making everyone upbeat in their crucial rematch with Qatar in the FIBA World Cup qualifier at 7 p.m. Thursday here (12 midnight in Manila).
And they're raring to come out at the Al-Gharafa Sports Club Mutli-Purpose Hall where they may well enjoy the home court atmosphere against the home team.
"They're playing in their home court, but we have our secret weapon – mas maraming mag-chi-cheer sa atin. We'll feel the home court advantage," said Gilas coach Yeng Guiao.
Around 300,000 Filipinos are based in this oil-rich Arab country, and they have been closely following the Nationals from their first day of practice here.
The Gilas coach feels they have prepared well to be able to repeat their 92-81 win over Qatar in their initial matchup at the Smart Araneta Coliseum last September.
"We feel we're ready. We put in consistent energy in practice. I thought with the twice-a-day practice from Sunday, manlalata or they would pace themselves, but they didn't. They feel they have to put in the work, and they're doing it," said Guiao.
And Guiao insists he feels the good bonding developed by the team.
"The chemistry, on and off the court, is better than I expected. I didn't know Andray (Blatche) personally. I kind of worried he's arrogant or swell-headed but he's not. It's a pleasant surprise he genuinely likes his teammates, and his teammates genuinely like him," said Guiao.
"Even the new ones that have not played with him, their on-court chemistry is automatic and natural. Off the court, barkada sila," Guiao added.
And they all hope that all these translate into a win not just against Qatar but against Kazakhstan in Astana on Sunday.
Gilas struggled badly in the first half before working on a wondrous turnaround in the second half to beat the Qataris in their closed-door match during the FIBAWC fourth window.
Making up the Gilas lineup for the Qatar match are Blatche, June Mar Fajardo, Poy Erram Troy Rosario, Japeth Aguilar, Paul Lee, Mark Barroca, Gabe Norwood, Marcio Lassiter, Scottie Thompson, Jayson Castro and Thirdy Ravena.
RR Pogoy serves out the last of his five-game suspension while Raymond Almazan was dropped out of the list due to an ankle sprain suffered in practice Sunday.
Among the Gilas players here, six – Aguilar, Lee, Lassiter, Erram, Thompson and Norwood – were in Team Phl lineup that pulled off the come-from-behind 11-point triumph over the Qataris in their initial tiff. Blatche, Castro and Rosario were then suspended in the aftermath of the Gilas-Australia brawl while Fajardo was out due to an injury.
It took Gilas a pressing defense and a running attack to wear down the tall, rugged Qatar team then eventually salvage the game.
Guiao hinted at employing the same ploy. "Pukpukan ito. Ratratan agad. We'll press them," said Guiao.
Meanwhile, Almazan said he's disappointed with his injury but he's staying positive.
"Kung ano pwedeng itulong ibibigay ko. Mag-iingay ako sa bench to cheer for my teammates," said Almazan.
Notes: Coach Guiao said he's happy they brought a 14-man roster as a contingeny measure. However, he said Ravena, from the start, was always in strong contention even if Almazan didn't get injured..."He provides a role for us. He's a defensive stopper with his able body, strong body. He has offense but his role really is to provide us a defensive option on the best scorer of the other side, meaning wing men," said Guiao of the Ateneo hotshot.