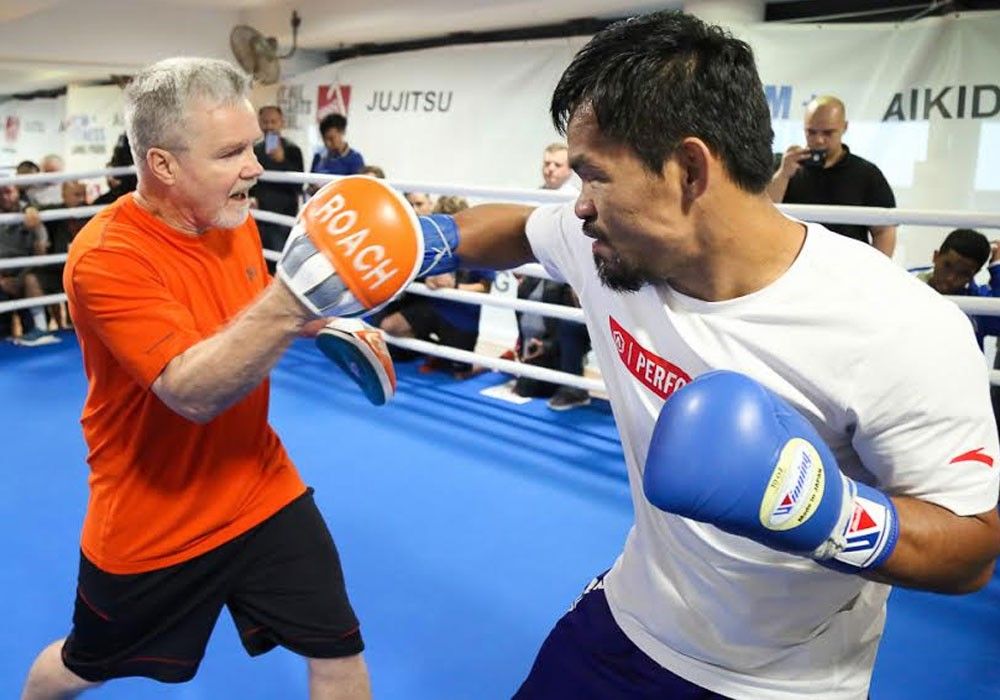 Freddie Roach said he was impressed by Manny Pacquiao's speed during the Filipino's fight with Lucas Matthysse last Sunday.
Wendell Rupert Alinea/File
Roach impressed by Pacquiao KO of Matthysse
MANILA, Philippines – Freddie Roach hailed Manny Pacquiao for his devastating win over Lucas Matthysse to become the new WBA welterweight champion.
"He did great. He fought a great fight," Pacquiao's longtime trainer said in a video interview by Fighthype.com.
Roach, who had been reduced to a spectator after Pacquiao decided not to tap him as trainer this time, said the Filipino icon's speed spelled the difference in the fight.
Pacquiao sent Matthysse down three times — once each in the third, fifth and seventh rounds — on his way to a seventh-round technical knockout win last Sunday at the Axiata Arena in Kuala Lumpur. He showed flashes of his old, devastating form against Matthysse, who had trouble keeping up with Pacquiao's speed and power.
"Once he hurt him it was over," Roach continued.
The bespectacled trainer said that despite already being in the twilight of his career, the 39-year-old Pacquiao is still fast for his age.
"But Manny's speed has always been there. It never left him. His speed is a big asset and it helped him so much in that fight," he added.
Related video: