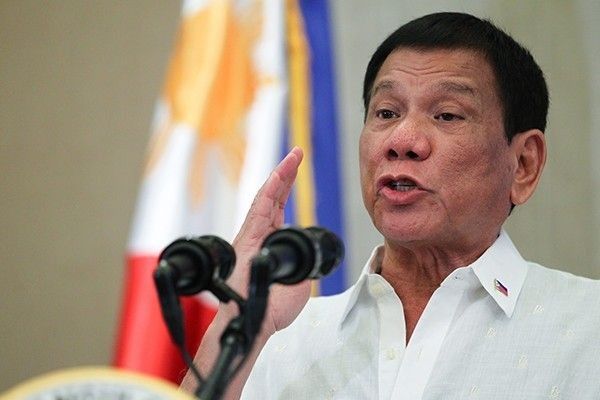 President Rodrigo Duterte
PPD/Ace Morandante
Duterte to grace Palarong Pambansa anew
VIGAN, Ilocos Sur – For the second straight year, President Rodrigo Duterte will grace the opening ceremony of the Palarong Pambansa.
No less than Philippine Sports Commissioners Charles Maxie and Ramon Fernandez on Friday confirmed Duterte's presence in the 61st edition of this weeklong event for elementary and high school students in Vigan, Ilocos Sur.
"It's confirmed, the President will be there to personally give his inspirational message to the athletes," said Maxie.
It will be the second time Duterte has attended the Palaro opening after gracing the event last year in San Jose, Antique.
Apart from Maxie and Fernandez, Duterte will be joined by other PSC commissioners Celia Kiram and Arnold Agustin as well as Department of Education Secretary Leonor Briones and host Ilocos Sur Gov. Ryan Singson in the parade of colors of all 17 participating regions.
A total of 20,000 plus athletes, coaches and officials have trooped to this city — considered by UNESCO as a world heritage site — including powerhouse National Capital Region, which will be gunning for its 15th straight overall title after dominating last year's staging.
Aside from centerpiece track and field and medal-rich swimming, the events to be competed in are archery, arnis, athletics, badminton, baseball, basketball, billiards, boxing, chess, football, futsal, gymnastics, sepak takraw, softball, swimming, table tennis, taekwondo, tennis, volleyball, wrestling and wushu.
Aero gymnastics, dancesports and pencak silat were calendared as demonstration events.
Likewise, differently abled athletes will have a chance to show their wares in their own events here.