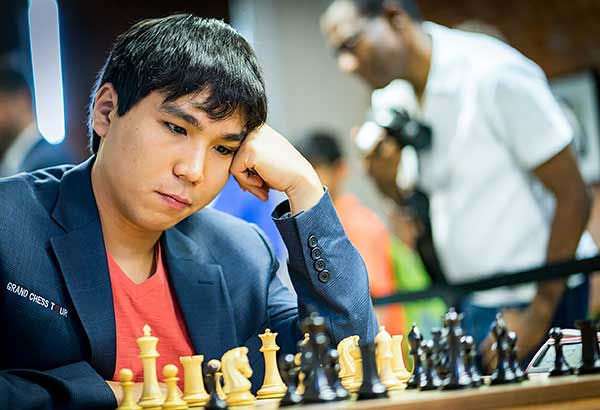 So ends slump, draws with Chinese foe
MANILA, Philippines – Wesley So ended a two-game losing skid with a 37-move draw with Chinese Ding Liren of a Ruy Lopez game to remain at the bottom after the third round of the FIDE Candidates Tournament in Berlin, Germany Monday night.
Dropping his first two games against United States teammate Fabiano Caruana and Russian Alexander Grischuk, the Cavite-born, Minnetonka, Minnesota-based So went for the win and went a pawn up in the endgame.
But Ding, who clinched a spot here by beating So in the World Cup semis last year, displayed superb endgame technique and forced a draw after negating So's pawn edge with an opposite-colored bishop ending.
After three rounds, So only has half a point to show, which was good for eighth and last place.
Russia's Vladimir Kramnik downed Armenia's Levon Aronian to seize the solo lead with 2.5 points in this tournament staking one slot in the World Championship against reigning titlist Magnus Carlsen in London this November.