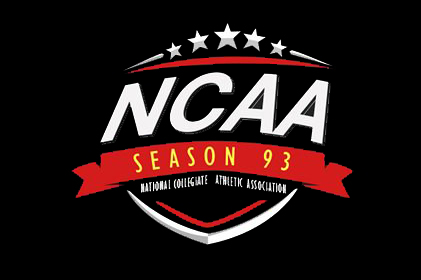 Benilde forces championship decider in NCAA football
Joey Villar
(The Philippine Star) - January 16, 2018 - 2:16pm
MANILA, Philippines — St. Benilde leaned on Major Dean Ebarle's second half goal and then bested Arellano U in the penalty shootout to eke out a come-from-behind victory, 4-3 (1-1), and force a deciding Game Three in the 93rd NCAA seniors football tournament at the Rizal Memorial pitch Monday.
Down by a goal early after Cyril Sanquilos drilled in one right on the seventh minute, the Blazers came out of halftime the aggressor that resulted into an Ebarle header off a Carmelo Vicente Genco cross on the 61st that knotted the count and eventually sent the match into extra time and eventually the shootout.
There, Moiselle Angelo Alforque delivered the match-clinching goal after AU's Patrick John Bernarte's attempt sailed way over the post from a 3-3 tie that sealed CSB the win, knotted their best-of-three series at 1-1 and forged a no-tomorrow contest Wednesday at 6 p.m.
It was a sorry defeat for AU, which took the series opener, 3-2, Friday, as it appeared to have taken control and rejuvenated with leader and Southeast Asian Games veteran Roberto Corsame, Jr. back in harness after serving a one-game suspension in Game One.
But the Chiefs came into the second half gassed out, allowing the Blazers to knot things up and the chance to snatch the win.
And they did.
"Our adjustment in the second half is we pass the ball better," said CSB Marlon Maro.
AU's other scorers were Cymun Sonquilos, Charles Gamutan and Corsame while Earl Real Laguerta, Vincent Erik Lovitos and Renz Joseph Tulayba came through for CSB.
Earlier, San Beda went to Mariano Suba in regulation and goalie Jessie Reil Semblano in the shootout as it downed CSB-La Salle Greenhills, 3-1 (3-3), to claim their seventh juniors crown.
Suba unleashed hattrick while Semblano made three spectacular saves while scoring the title-sealing rocket in the shootout to help complete a two-game title sweep for Junior Red Booters.