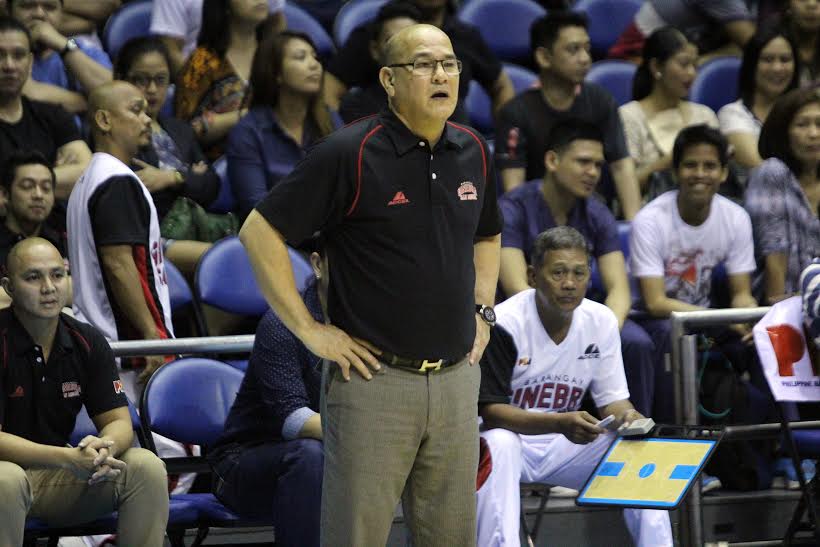 Frankie Lim back in NCAA as Perpetual's consultant
Joey Villar
(philstar.com) - December 15, 2017 - 9:18am
MANILA, Philippines – Multi-titled player and coach Frankie Lim will make a return to the NCAA after he was tapped as a consultant to the Perpetual Help team seeking its very first senior basketball championship.
"Yes, I was appointed as consultant by Perpetual Help as early as last month," said Lim — who steered the San Beda Lions to four championships as a coach and was part of the squad as a player when it won the 1978 NCAA crown — in an interview Friday.
Lim, however, needed to get an approval from the NCAA before he could officially assume his new position after he was indefinitely banned from the league following an altercation with San Sebastian volleyball coach Roger Gorayeb five years ago.
While Gorayeb has served out his one-year ban, Lim's ban was never really technically lifted.
But last Wednesday, sources said the Policy Board has officially lifted the suspension of Lim, making him eligible to handle any post related to the NCAA.
NCAA Management Committee chair Fr. Glyn Ortega, OAR, is expected to make an official announcement anytime soon.
"I'm happy to be back," said Lim.
Lim, however, clarified that Nosa Omorogbe and Jimwell Gican will still handle the team.
"Chairman (Antonio Tamayo) wanted me as a consultant and help the team in recruitment and we're looking at a long-term partnership," said Lim.
Under Omorogbe and Gican, the Bright Akhuetie-led Altas made it to the Final Four and came one win away from barging into the finals two seasons ago before faltering to a 4-14 (win-loss) finish this season minus the Nigerian, who transferred to University of the Philippines.