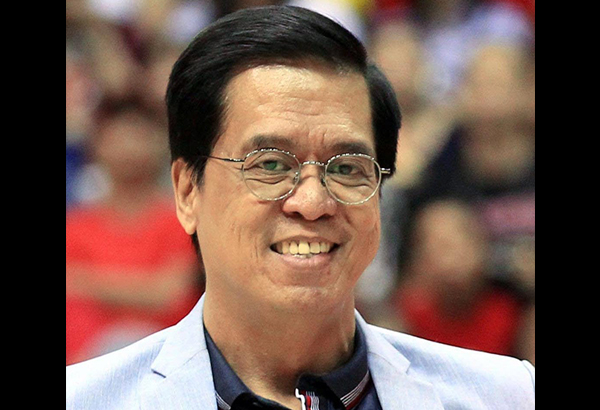 'Loss of confidence' prompts PBA board to let Narvasa go
MANILA, Philippines – The PBA board of governors has practically terminated the term of office of league commissioner Chito Narvasa and appointed Rickie Santos, the deputy commissioner for operations, as the officer-in-charge that will run the league's daily affairs.
PBA vice chairman Ramoncito Fernandez, the incoming chair who presided over their emergency board meeting at the PBA office Thursday, said Santos would be the league caretaker until they find a new commissioner in a search procedure to be undertaken soon.
Fernandez of NLEX, Patrick Gregorio of TNT KaTropa, Al Panlilio of Meralco, Mert Mondragon of Rain or Shine, Dickie Bachmann of Alaska Milk, Silliman Sy of Blackwater and Raymond Zorrilla of Phoenix Petroleum composed the majority group that made a resolution not to endorse and support the extension of Narvasa's term.
No-show in the emergency meeting were representatives from San Miguel Beer, Barangay Ginebra, Star, Kia and GlobalPort.
Right after the meeting, Fernandez called up Narvasa to inform him of the board resolution.
"He said he will explore his options," Fernandez told the sports scribes of Narvasa's plan.
Fernandez stressed, though, that they're not expelling the commissioner "but letting his term expire."
"We know that it takes a two-thirds vote to expel him. We are just letting his term expire at the end of the season because it also takes two-thirds to vote and renew the term of the commissioner," Fernandez pointed out.
The incoming board chair said Narvasa's decision on the Kia-San Miguel Beer trade is no longer the issue.
"It's just as simple as a loss of confidence. I would like to simplify it that way," he said.
A two-thirds vote to fire or hire couldn't be reached on the absence of five board members.
"We have tried to reach them out. We have called them, all of them. Unfortunately, no one was picking up the phone," said Fernandez.
Nonetheless, the position has been declared vacant and thus the need to appoint Santos as OIC.
"A formal search will be done to ensure the future of the PBA. And then the appointed commissioner will have to have the two-thirds vote to be officially appointed," said Fernandez.
Still up in the air, though, is the stand to be made by the other bloc.
The two blocs are set to see each other in their annual planning session set in Los Angeles on November 10-14.
Is Narvasa still required to attend the meeting? "We don't know what he will do. In my personal view, it is best for him to recluse from the session," said Fernandez.