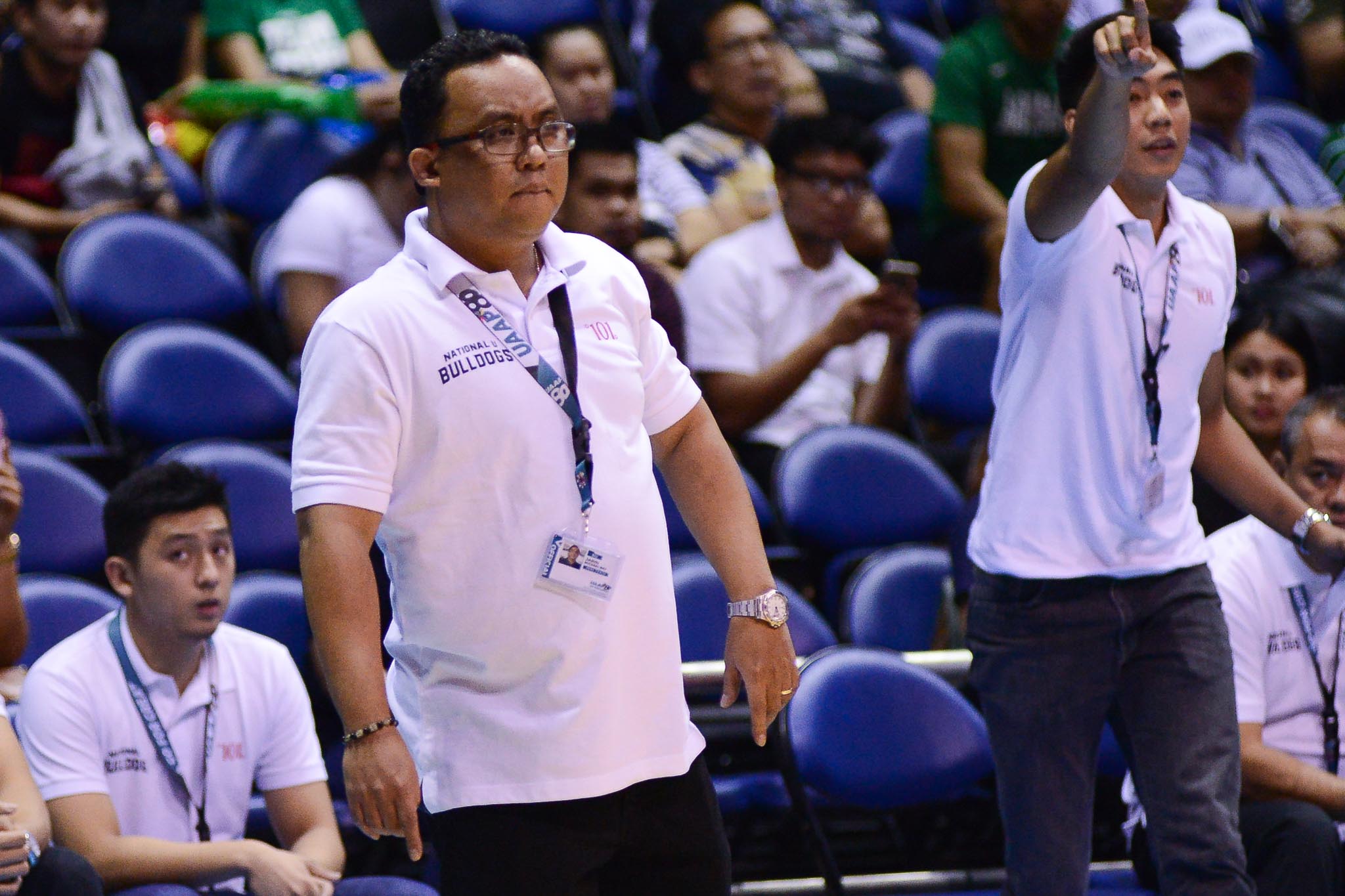 Jamike Jarin | File Photo
Bulldogs coach Jarin singles out Eagles' depth
MANILA, Philippines — National University coach Jamike Jarin had a simple answer when asked about his Bulldogs' 83-96 loss to the Blue Eagles in the 80th UAAP men's basketball tournament Saturday night.

"They were just deep. That's where we got beat," the rookie National U head coach said after their game at the Big Dome.

The Bulldogs were dealt with their fourth loss in six outings, and Jarin could only commend the vastness of Tab Baldwin's arsenal.

Every Atenean listed in the lineup was fielded into the game. Only Tyler Tio, who had stellar outings prior the match with NU, and Jayson Andrade were left scoreless when the final buzzer sounded.

"We really shut them down," Jarin offered. "I think Thirdy Ravena wasn't as good today — even Anton Asistio. (They) were really guarded today. Jolo Mendoza and Tyler Tio were shut down, also."

But that didn't prove much of a problem for the Eagles as they leaned on Chiz Ikeh and Vince Tolentino for 18 and 15 points, respectively, to lead their side.

"We were the ones who dictated the tempo of the game. Credit to Ateneo they are so disciplined an they have a (vast) arsenal," the decorated tactician said.

"They're so deep that when our big guy Issa (Gaye) got into foul trouble, that's where they really took over," he added.

The Bulldogs are now 2-4 in the season, good for sixth in the league ladder.