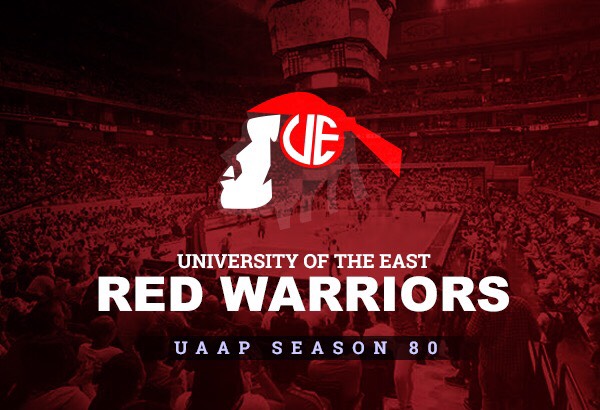 Warriors' Pumaren stresses need to start strong
MANILA, Philippines — University of the East head coach Derrick Pumaren would want for his Warriors to live up to their moniker.

And that begins by putting up a fight early on.

Now enjoying the benefit of hindsight, Pumaren rued his wards' lethargic tendencies in the previous season.

"We make a move lang when we're down," he recalled. "We really have to start — hindi 'ying 0-2 or 0-4 kami then we make our move."

"We have to address that there's a cold spell [hounding] us. Like may isang quarter, nagkakaroon kami [n'on]. Hopefully we'll able to correct that going into this season. That will really give us big boost," the veteran Warriors mentor said.

And as far as boosts go, UE will be looking for Philip Manalang and last year's highly touted Davao recruit Alvin Pasaol to come out with guns blazing.

"I expect [Pasaol] to carry [our team]," Pumaren said. "Manalang, of course. He will be our main point guard this season."

"We're hoping that the guys I'm relying on to deliver will deliver this time," he said almost with a sigh.

"We'll just play hard and compete with other teams," he offered. "We are looking forward.
I'd be lying if I'd say we're not looking at the Final Four."

Pumaren will learn if his cagers are still worthy of their tag when they open their Season 80 campaign on Sunday against National University.