Obiena posts season-best pole vault mark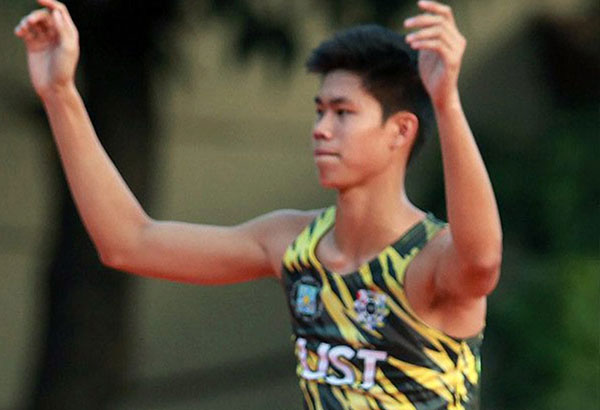 MANILA, Philippines - Filipino pole vaulter EJ Obiena made his season-best leap of 5.50 meters to score a breakthrough European Athletics Classic triumph recently at the 22nd International Meet in Velenje, Slovenia.
Obiena reached the mark on his second attempt in the nine-man mostly European field – an effort that gave him a share of first place with Slovenian Olympian and former world youth champ Robert Renner, who posted 5.50m also on his second try.
Portuguese Ruben Miranda finished third with 5.00m followed by Italian Max Mandusic and Slovenian Ambroz Ticar, who logged identical 4.80m marks.
The 21-year-old Obiena tried to go farther and break his personal best and Phl record of 5.55m but failed to clear 5.56m thrice.
The pole vaulter from University of Santo Tomas is currently based in Europe and is training under Vitaly Petrov and competing as part of his runup to the Southeast Asian Games, where he's a top gold prospect, and the world championships.
Meanwhile, four of Obiena's teammates on the national team won their respective events at the Hong Kong Inter-city Athletics Championships last Saturday.
Archand Bagsit ruled the 200m with 21.71 while Janry Ubas asserted his mastery in long jump (7.67m) in the men's competitions. In the distaff side, Eloisa Luzon took the gold in the 200m sprint (24.94) and Katherin Khay Santos reigned in long jump (6.06m).
Patrick Unso submitted the best qualifying time (14.15) ahead of the 110m hurdles finals, where Clinton Kingsley Bautista (14.39) has also qualified.