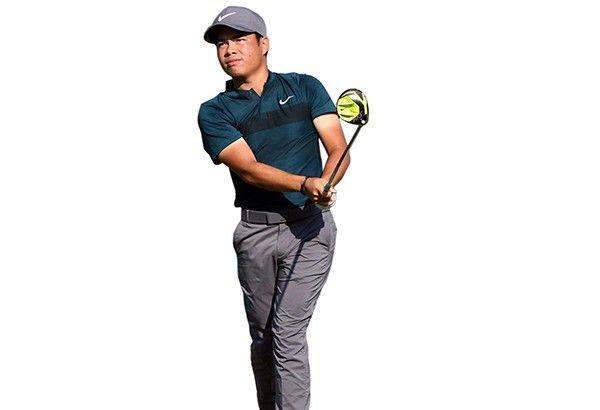 Tabuena hones up for Open defense
(The Philippine Star) - January 19, 2017 - 12:00am
MANILA, Philippines - Miguel Tabuena is to play in a series of top-level tournaments abroad in preparation for his Solaire Philippine Open defense this March .
He actually kicked off his Open buildup with a joint 64th finish in the just-concluded Sony Open in Hawaii, a US PGA Tour event, with the 22-year-old shotmaker also set to see action in the Singapore Open, an Asian and Japan PGA Tour-sanctioned tournament this week and the Myanmar Open the following week.
He will then take a break and head to Malaysia for the Maybank Championship, a joint-sanctioned event of the Asian and European Tour, on Feb. 9-12.
A tournament in Johannesburg in South Africa is also being considered for Tabuena, who will return home to lead the elite field in the Solaire 99th Philippine Open on March 2-5 at the newly refurbished The Country Club in Laguna.
"Yes, I'll play (in the Phl Open). This is one tournament very important to me," Tabuena said.
Although the Phl Open, which used to be the kickoff leg of the Asian Tour, will not be a part of the region's premier circuit this year, the PGTI has guaranteed a stellar cast of 120-130 international players, including the leading players on the Asian Tour and the Asian Development Tour, to clash for top honors in the 72-hole championship.
"With no Asian Tour tournament scheduled on the Open week, we expect not only the region's leading players but also those from the other parts of the world to come and play in our premier championship," said Thomas Arasi, president and chief operating officer of Solaire Resort and Casino, the new title sponsor of the country's premier golf championship.
Tabuena bested a crack Asian Tour field to claim his first Phl Open title in style, rattling off six birdies on his homeward nine to fire a 66 and edge Aussie Scott Barr by one in the $300,000 event, which was reduced to 54 holes due to bad weather in late 2015.
He expects to go the full route this time with the young Olympic veteran upbeat of his chances for a repeat against a stellar international field in the $350,000 event organized by the Pilipinas Golf Tournaments, Inc.