Niña Corpuz-Rodriguez's balancing act
September 26, 2023 | 12:00am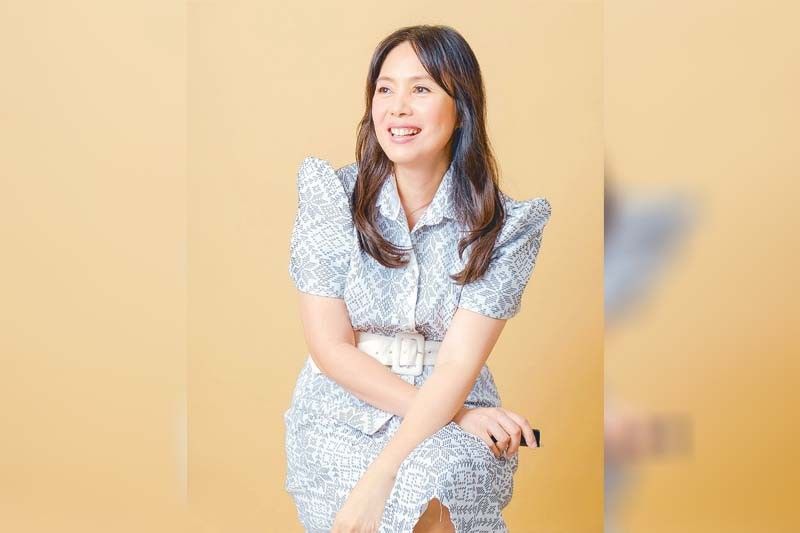 In the past, when a woman got married, she was usually expected to retire from work to be a fulltime wife and mother. But times have greatly changed. With the high cost of living, we see more and more women happily balancing their roles by being a mom, wife and career woman all at the same time.
There is one working mom who is able to do all this. While being a mom to Stella, 11; Emily, nine; and Luke six, Niña Corpuz-Rodriguez is the host of the show Erwin Tulfo on Air with Niña Corpuz on Radyo Pilipinas and Bagong Pilipina Ngayon on PTV 4. Soon, she will be hosting two new shows, a current-affairs show and a medical show on free TV. On top of that, she is an entrepreneur and the founder of the successful Niña Inabel handwoven-clothes label, which helps promote our local weaves and supports weavers through the modern yet classic designs she creates.
"Being a working mom is not so bad," Niña says. I used to wish that I didn't work so much. Then, the pandemic happened, and the TV station I worked at for 20 years shut down. I realized that I couldn't do without the routine of going to an office and being with other people. I just had to do something. I want my children to see that their mother is also a woman who does other things, because that's how I saw my own mother growing up. My mom was a teacher, lawyer and businesswoman. But I never felt abandoned — it was the opposite. How she did all that is her superpower. I'm still learning from her strength, patience and unconditional love to this day."
Niña Corpuz shares with us her perspective on the responsibilities of being a working mom.
1. Think positive. Instead of saying, "I'm worried or I can't do this or I'm so stressed," do the opposite. When I find myself projecting negative thoughts, it becomes a self-fulfilling prophecy. I realized that the times I got things done or became successful at something was when I made myself believe it would happen.
2. Learn to say no. As someone working in media, there have been career opportunities that I had to turn down because I chose to have more time with my children who are still quite young. Similarly, there are some invitations or events that sometimes I cannot go to. It would be easier to say yes if I had no kids or if my children were much older.
3. Less is more. My brand Niña Inabel's slogan is "Buy Few, Live Purposefully." If we simplify our lives by having less things, we don't have to worry about what to use or wear because we are overwhelmed by the many things we own. To be honest, I'm still in the process of elimination! Also, wear functional clothes. One of the reasons I created my brand is to be able to wear practical clothing from day to night but still keep it stylish.
4. Ask for help or delegate. As someone who is a control freak, learning to let go and delegating errands, chores and who will look after the children is something I eventually had to do. I am lucky that I have my support group — grandparents and yayas. I'm also grateful for my husband, who makes it a point to drive our girls to school every morning. He has been doing this since they were in kindergarten. No matter how tired or sleepy he may be, he considers this an opportunity to bond with them.
5. Make the most of your time. Take your calls when in the car, as long as you're not driving! There's nothing we can do about the traffic situation in Metro Manila, so this is the time I take my calls, do my e-mails and research for work.
6. Don't forget your "Me" time! Having three wonderful kids who need my attention can get overwhelming at times. As much as I want to be hands-on, I also have to take a breather from my mommy duties — whether it's having 15 minutes or an hour to reflect and do some work, getting a massage or going out with my husband or my friends.
7. Block out family time. On weekends, we really make it a point to spend time together — go out of town or do activities together like wall-climbing, swimming or biking, or just hang out at home to "Netflix and chill."
8. Quality over quantity. As a working mom I sometimes suffer from "mommy guilt" because I wish I had more time or was able to do this or that with my family. I realized that having even just an hour of quality time with my kids where I am fully present (no gadgets!) is better than having five hours when you are all on your phones.
9. The only way to have it all is to stop trying to do it all. Being a working mom entails sacrifices and compromises. Sometimes you may miss milestone events, but it's not the end of the world. There will be other opportunities to make up for it. It's not about the moments you missed but the memories that you make.
10. Accept that there will be good days and bad days. And that's okay! Stop comparing yourself to others as there is no right way of parenting. We have to be aware of what is right for ourselves and for our family. I will always be a work in progress. I will never say that I know the answer to everything. Working moms may be super moms but we are human, too.
We welcome your suggestions and comments. Please e-mail me at [email protected]. Follow me on Instagram @monsromulo.