The secret is out
January 20, 2022 | 12:00am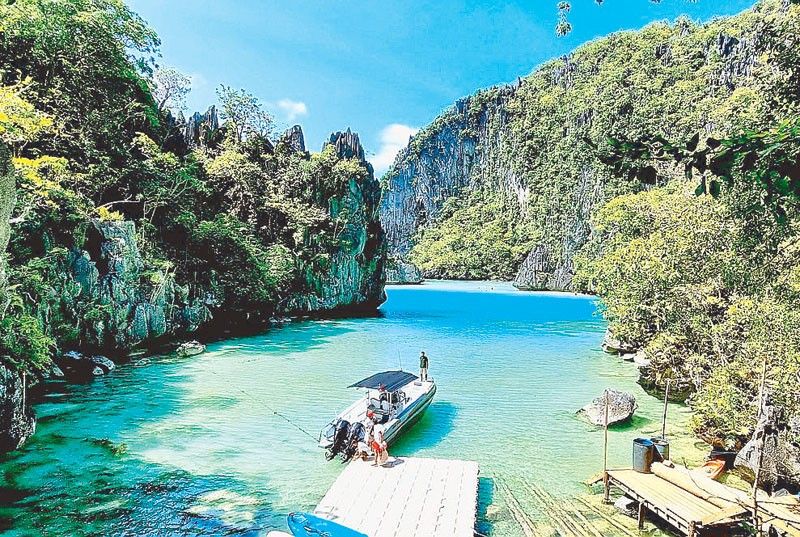 Lihim" is the Tagalog word for secret. Araw Hospitality's chief operating officer Raffy Ladao states, "We wanted a Filipino name and something that aligned with the overall feel of the property, being in a densely forested area. I also wanted a name that was easy to recall and pronounce."
It was my first time ever in El Nido and experiencing Lihim Resort would definitely be a tough experience to top. My spacious Hilltop Villa with a private pool, huge verandah, private kitchen, and outdoor shower was breathtaking. My designated butler, the very friendly Camille, provided excellent service, like everyone in this boutique resort.
Lihim Resort in El Nido, Palawan, is a secluded and intimate luxury resort that has 16 villas that offer stunning views of El Nido and that feature local art, hand-woven fabrics, and the amenities of a five-star resort. The villas are built in the tradition of Philippine huts — thatched roofs covered in local anahaw leaves with a very open layout that flows freely towards the outdoors. Ladao adds, "We wanted to break away from the run-off-the-mill resort and provide an experience that is both memorable and uplifting."
Six Hilltop Villas (three with a private pool) are accessible via a funicular or a short uphill walk. The boutique resort has built several private lounges on islands around El Nido, not accessible to other tourists. In the stunning Cadlao Lagoon, an exclusive Lihim Lounge was constructed and integrated into the natural landscapes of limestone cliffs. Guests may enjoy a full day of uninterrupted lounging at the lagoon's lounge and enjoy a bespoke spread showcasing the fresh seafood of Palawan.
We spent the day kayaking, swimming, and paddle boarding in this very picturesque lagoon. Ladao emphasizes, "We are focused on building an experience group, not just a hospitality management group. At Araw, we believe that experiences define luxury."
They have another private lounge on secluded Pinagbuyutan Island only accessible via Lihim Resorts. Built to appear as if it were floating over massive rocks on the shore, it looks out over the sea and El Nido's famed sunset. Our group had breathing exercises conducted by Malou Araneta on the isle. Of course this healthy healing exercise was followed by afternoon cocktails sponsored by Moet Hennessy Philippines. More private lounges by Lihim will soon rise in private islands like King Kong and Sabang.
Panari Spa offers unique massages, body wraps, scrubs, facials, and IV drips that showcase the use of various techniques and locally sourced oils. Yoga, meditation, breath work, and sound healing are offered daily at Lihim Resorts. A fitness studio is fully equipped with state-of-the-art equipment and an in-house trainer is also available for guests. In-room services can also be arranged.
Service at Lihim sets a new standard for luxury hospitality, as each villa is designated with a butler who will assist in organizing island tours, unpacking, preparing your breakfast (whether in-room or at the restaurant) and coordinating daily schedules.
They also elevate five-star services via thoughtful touches like turndown treats, engraved bamboo tumblers, and daily Talusi reports read out each morning.
* * *
Visit www.lihim.com or check @lihimresorts on Facebook and Instagram.
Follow me on Instagram @pepperteehankee.