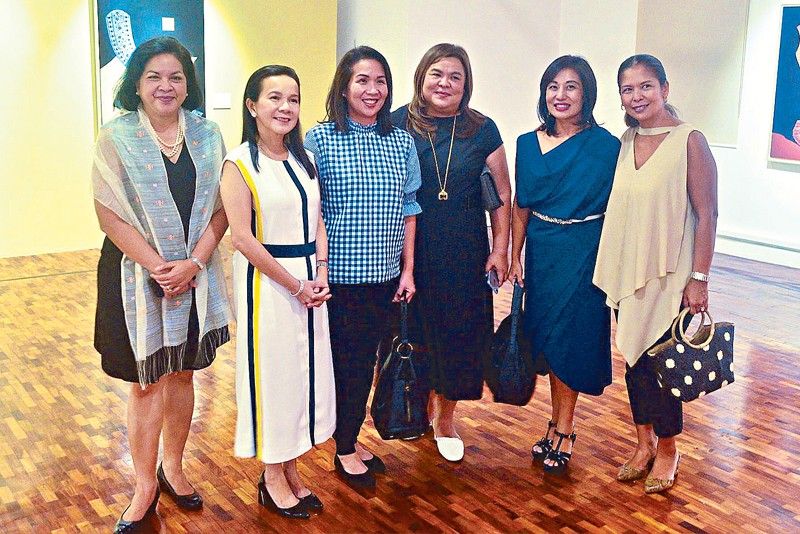 (From left) National Museum assistant director Ana Labrador, Sen. Grace Poe, Loudette Tanjuatco, Rocio Pantaleon, Malu Lindo and Mailet Ancheta.
Torero at the National Museum
National Artist for Visual Arts Arturo Luz's Torero: Transforming Matador Costumes and Cow Hide into Works of Art is currently on exhibit at the National Museum of Fine Arts in Manila.
The collection is a set of nine collages relocated from Cirkulo restaurant in Makati City for a three-month viewing at the National Museum. I have long admired these pieces from way back as I started eating at Cirkulo (then known as El Cirkulo) when it opened in 1995 and continue to eat there as its food has been consistently fantastic!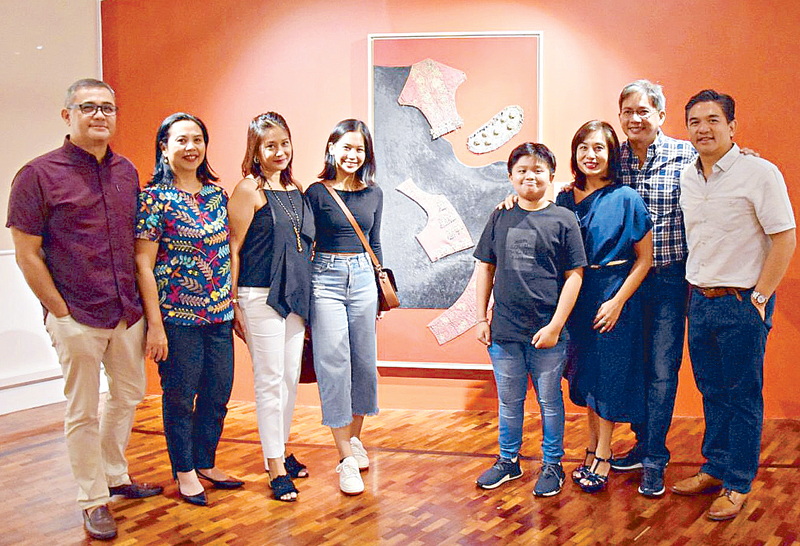 (From left) Jing and Gina Pimentel, Maja, Lucia and Emilio Gamboa, Malu and Mon Lindo with J. Gamboa.
The collages show Luz's genius approach in transforming elaborate costumes of bullfighters to deconstructed parts and bringing in his unique approach to collage: color, squares and the unusual orientation of fragments of matador attire on cow hide.
The collection was created in 1995, commissioned by Malu Gamboa Lindo, architect Tina Bonoan and Ramon Castellanos specifically for the then brand-new Spanish-themed restaurant in Makati. The traje de luces matador costumes were purchased from the Matador School in Madrid. These are all authentic garments previously worn by matadors during bullfights as shown by the blood stains still on them. The commissioned work became the key visual element to anchor the restaurant, which was then shaped like a bullring.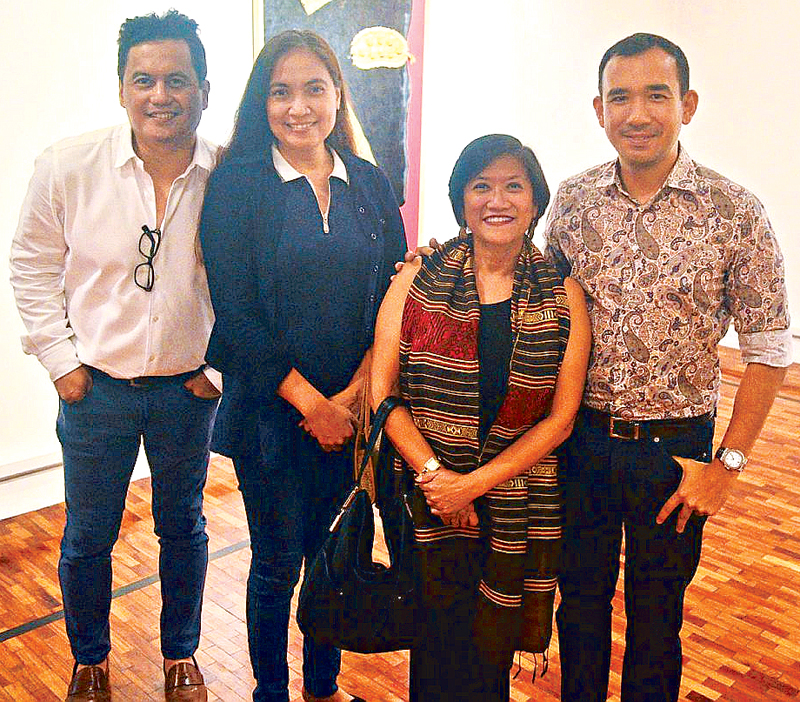 (From left) Derek Flores, Eyna Villar, Tess Rances and Jaime Ponce de Leon.
The Torero exhibit was officially opened last month with warm tributes given to Luz by the National Museum assistant director Ana Labrador and Malu Lindo.
The exhibit will run until Sept. 29 at Galleries XXV and XXVI, at the fourth floor of the National Museum of Fine Arts in Manila.
Photos by Wig Tysmans, J. Gamboa, Eira Caberte and Mon Lindo
Lead a healthy lifestyle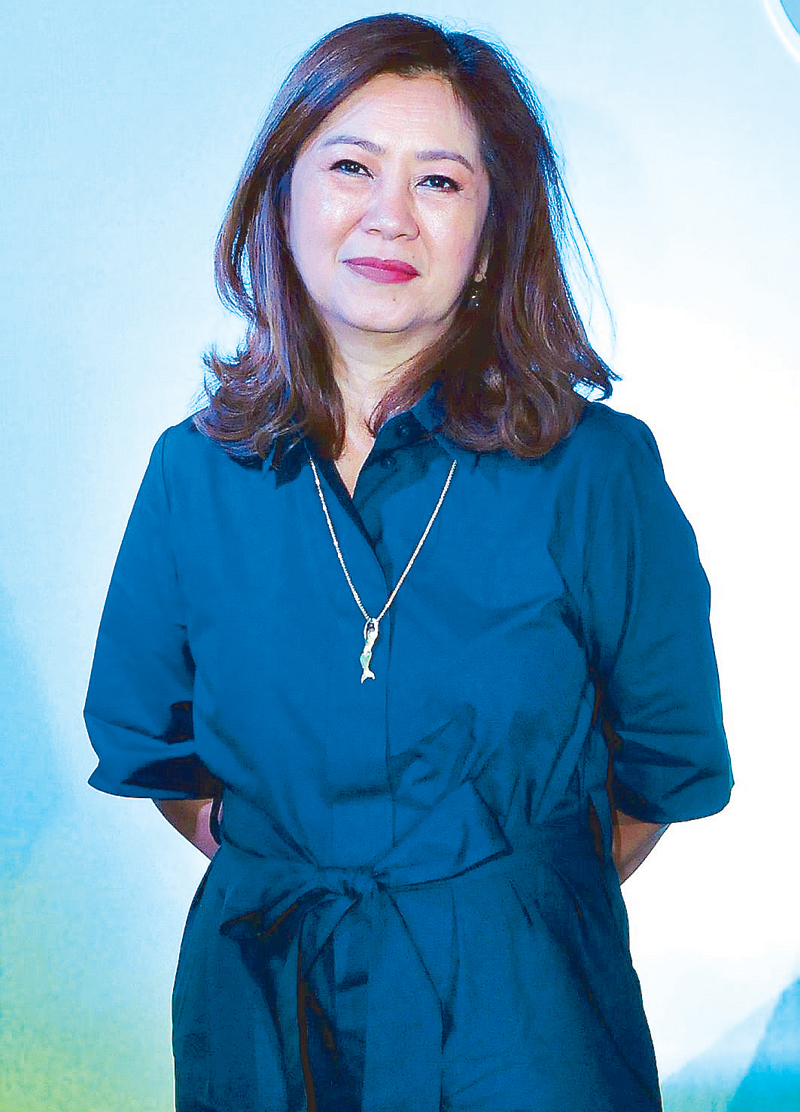 Paracelsus Life Sciences president Elizabeth Lietz.
Nowadays, especially with the fast-paced lifestyle we lead, taking care of our well-being should be one of our top priorities.
With Neutra K, reportedly the country's first potassium food supplement with no prescription needed, Filipinos can now feel great, have more energy and improve their health. It is formulated to boost overall wellness and help maintain healthy day-to-day productivity.
Paracelsus Life Sciences' Randy Tumilas and Neutra K brand manager Angelito Zabala.
In an event hosted by TV personality Vince Velasco, Paracelsus Life Sciences president Elizabeth Lietz said, "We are very happy to offer this product that is not only an enhancer for the body, but also a supplement that the body really needs."
(For best results, consult your doctor.)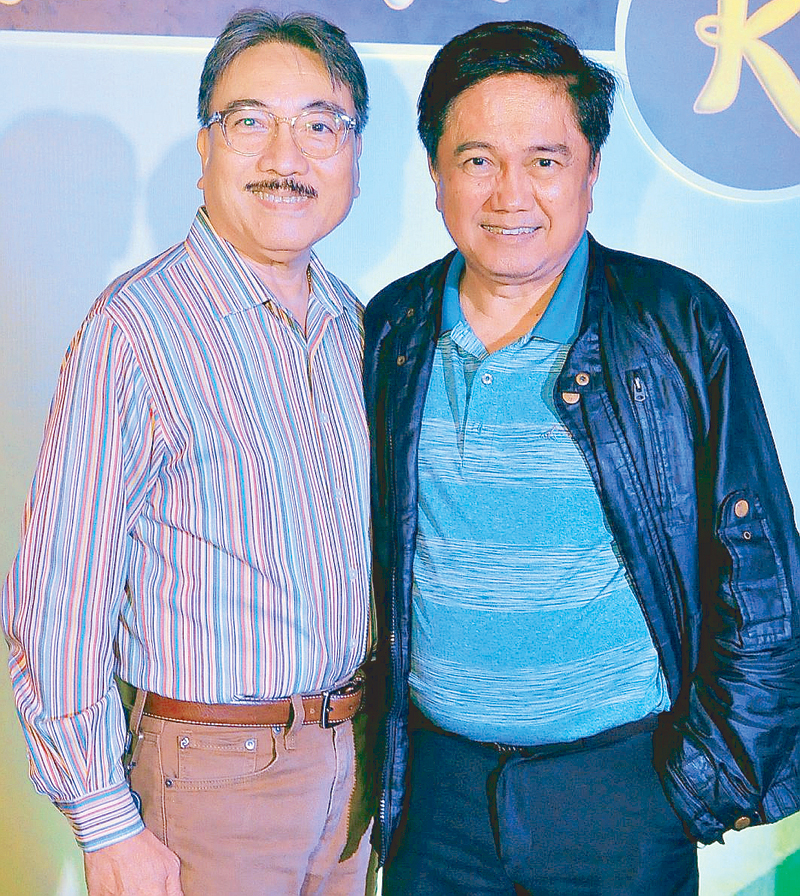 Oxford Distributions' Lito Anzunes Jr. and Paracelsus Life Sciences' Oscar Alvarez.
(Follow me on Instagram @pepperteehankee.)