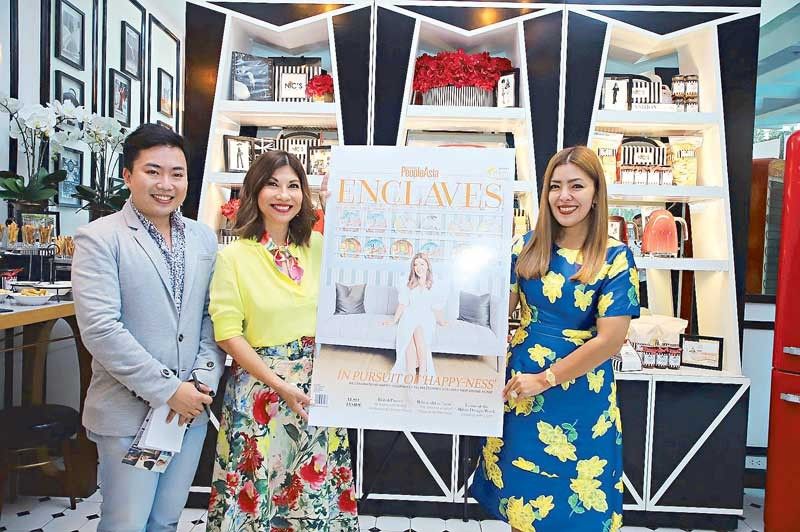 PeopleAsia Enclaves managing editor Jose Paolo dela Cruz and editor-in-chief Joanne Rae Ramirez present a blown-up cover of the magazine to restaurateur Happy Ongpauco-Tiu.
Why Enclaves is a 'Happy' place
PeopleAsia recently launched the latest edition of its award-winning home and design magazine PeopleAsia Enclaves at the classy Nic's restaurant in Park Terraces, Makati City.
Gracing the intimate affair were VIP guests who came in their summer chic ensembles, to celebrate the magazine's seventh issue, which features restaurateur extraordinaire Happy Ongpauco-Tiu on the cover.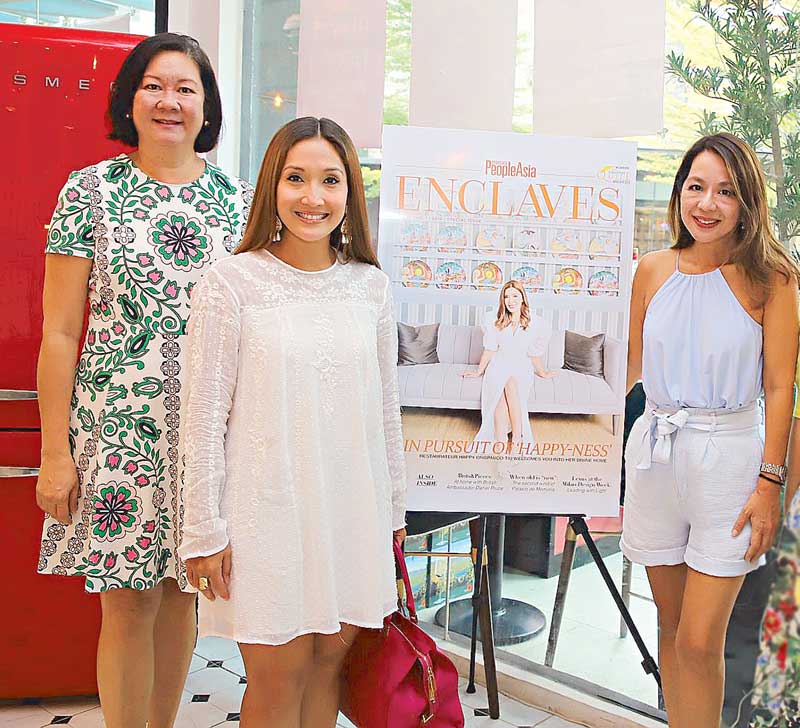 SSI's Suzanne Manlapit and Mitch Suarez with Nic's owner Rina Go.
"Enclaves was born in November 2016 because at that time, we noticed that the national bird was no longer the maya. It was the crane — construction cranes. Everywhere you look, you'll see cranes laying foundations, dumping sand and being used in excavations, because buildings and homes were rising," said PeopleAsia Enclaves editor-in-chief Joanne Rae Ramirez, as she welcomed guests in her chic floral ensemble.
Happy, who celebrates her 20th anniversary as a restaurateur this year, was all smiles as she received her copy of a blown-up cover from Joanne and PeopleAsia Enclaves managing editor Jose Paolo dela Cruz. The cover features the winsome cover girl in her white Azucar dress, as she posed proudly alongside her stunning plate collection.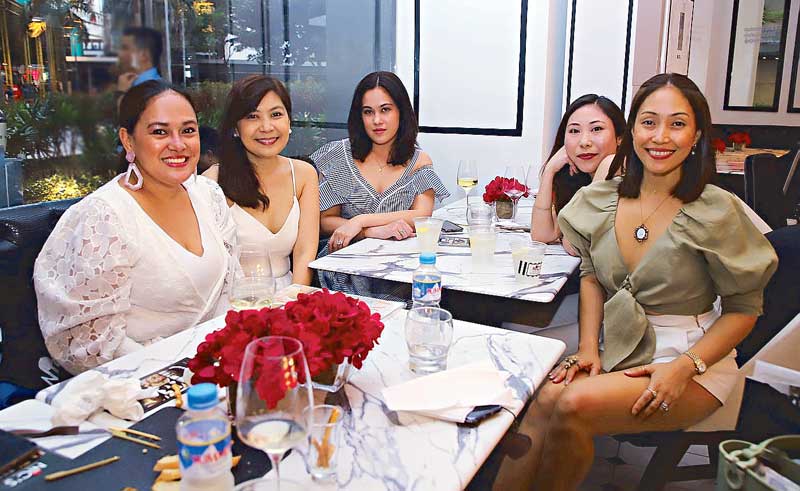 (From left) Arleen Sipat-Sutton, Sari Jorge, Lana Johnson, Monica San Juan and Joteen Jimenez.
Other subjects of the magazine's latest issue were also present during the event like PR guru Edd Fuentes, who gave a glimpse of his extensive bulul and antique collections; socialite Yoli Ayson, who opened the doors to her modern tropical home, bedecked with her collections of Baccarat crystal, Bernardaud candle holders and more; and fashion designer Noel Crisostomo, who graced the magazine's pages with his East-meets-West-inspired Queen Street West lifestyle shop in San Juan.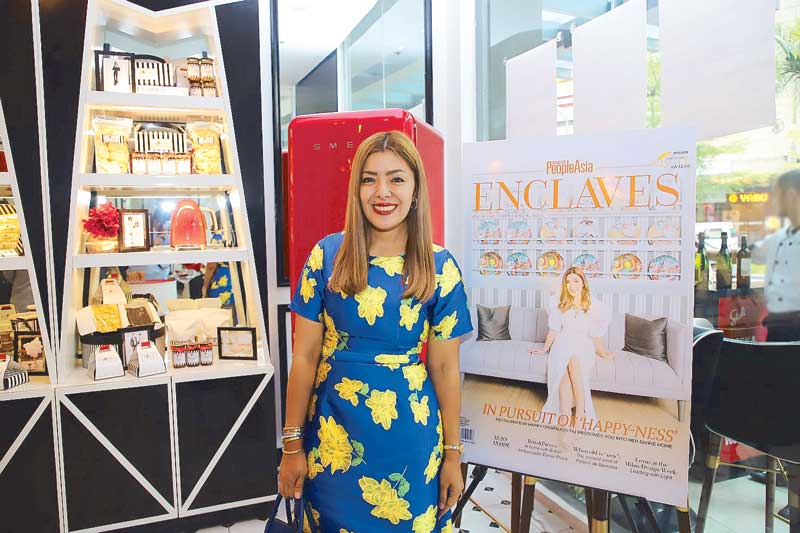 Happy Ongpauco-Tiu.
The gracious mother-and-daughter tandem of Rina Go and Nicole Thorp added unforgettable flavor to the occasion by treating guests to delectable pastries and hors d'oeuvres from Nic's kitchen.
The launch was also held in cooperation with Ralph's Wines & Spirits, which provided overflowing wines and cocktail drinks and Italian brand Smeg Philippines, which added pops of color to the venue's NYC-inspired black-and-white motif by putting on display its iconic refrigerators, toasters, kettles and other kitchenware.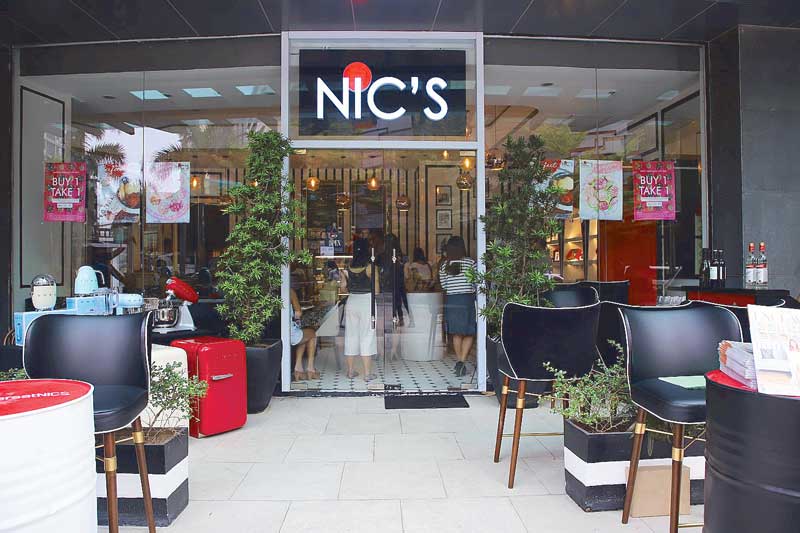 Nic's at Park Terraces in Makati City.
(The magazine is available in leading bookstores and newsstands nationwide. For inquiries, please call Bong at 892-1854 or text 0922-8776556.)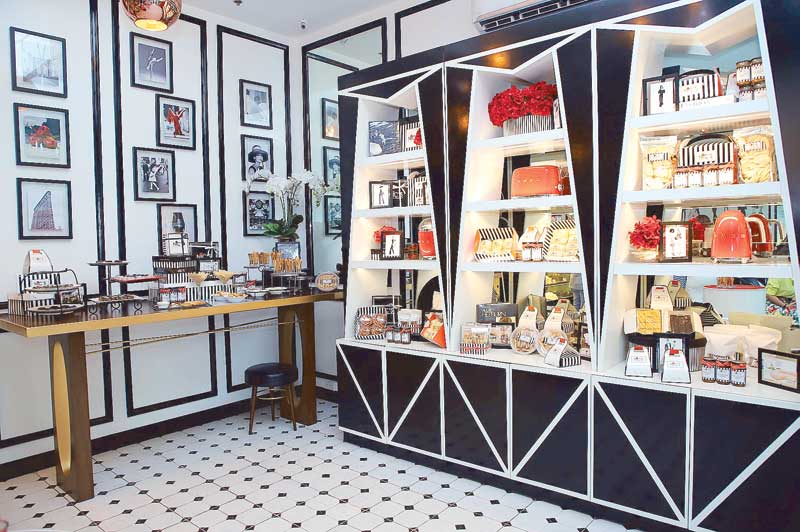 NYC-inspired black-and-white motif at Nic's.