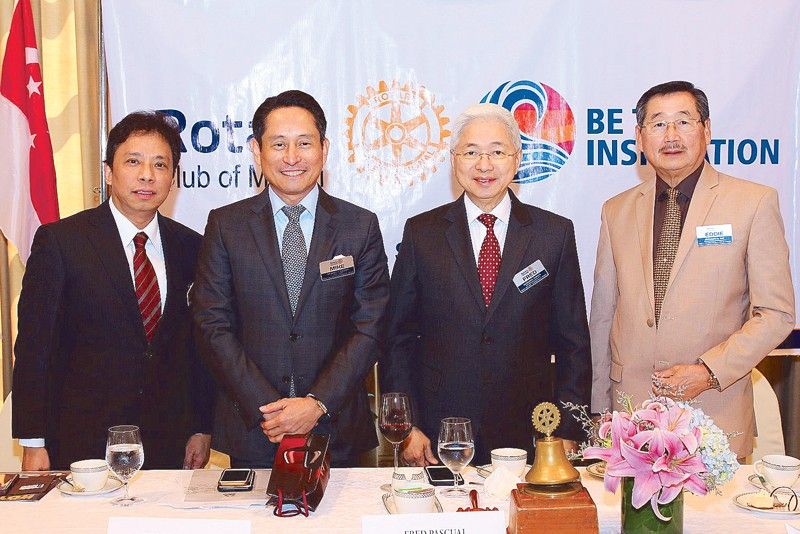 The author with (from left) Rotary Club of Makati (RCM) VP lawyer Louie Aseoche, president Fred Pascual and past president Eddie Yap.
I have been a member of the Rotary Club of Makati (RCM) for some years now. I consider it both my pride and my honor to be a Rotarian.
The Rotary Club of Makati was chartered on March 12, 1966, with an original membership of 46. As of the end of May 2016, the Club has 154 members, the largest club in Rotary District 3830 and the second largest in the country. Five of the current 154 were part of the original 46 members.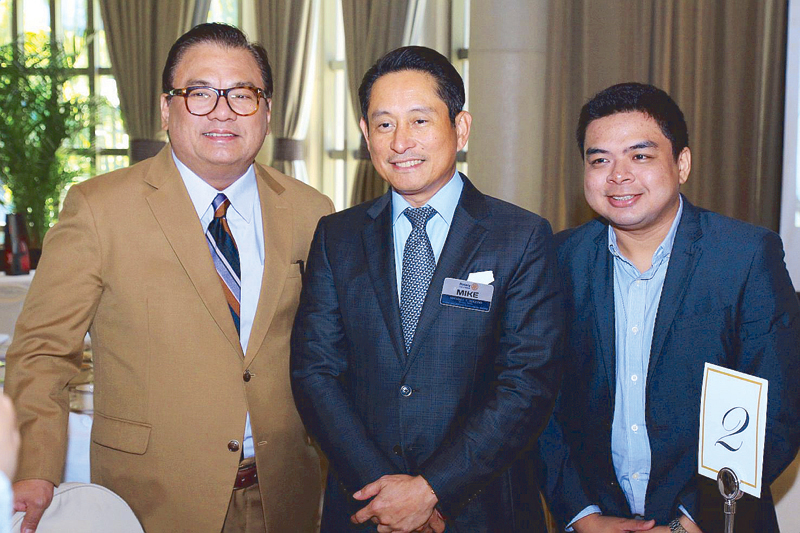 With Ricky Trinidad and lawyer Terry Ridon.
RCM is the only Rotary Club I know of that has its own building. It is composed of businessmen, public servants, and professionals representing a wide range of fields. About half of the club are CEOs, COOs or CFOs of the country's largest corporations. One-fourth are heads or senior officers of financial institutions, while the rest are principal officers of multilateral institutions, seasoned businessmen and leading practitioners in the fields of law, medicine, banking, accountancy, engineering, architecture, consultancy and information technology, members of the diplomatic corps, among others. So to be a part of the RCM is to be in distinguished company.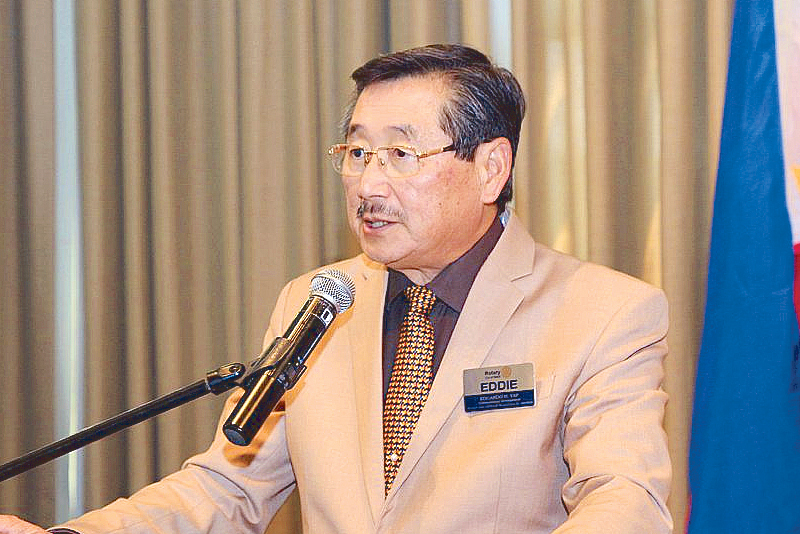 Eddie Yap.
RCM prides itself in the quality of its members. While in the past I was an active member, the past few years my participation was wanting. Which was why, in a recent club meeting, held every Tuesday at the Conservatory of The Peninsula Manila, like a prodigal son, I embraced with open arms the invitation to speak to my RCM brothers.
How could I say no to an invitation from the club president himself, Fred Pascual, who once was the president of my beloved alma mater, the University of the Philippines.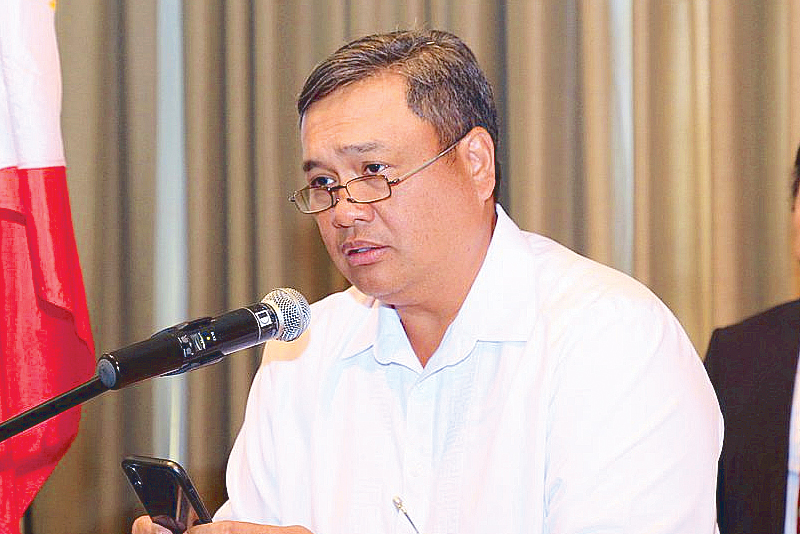 RCM past president lawyer Reginald Alberto 'Reggie' Nolido.
I was invited to speak on the support to President Duterte's "Build, Build, Build" program of the MVP Group of Companies, particularly of the Metro Pacific Investment Corp.
I have written and spoken extensively on private-public partnership (PPP), the "Build, Build, Build" program of President Duterte, and the importance of private sector involvement in nation-building and economic growth. Prior to this RCM engagement, I joined a government and private delegation led by Transportation Secretary Art Tugade, Trade Secretary Mon Lopez and Tourism Secretary Berna Romulo-Puyat, to speak before an audience of top Japanese businessmen on the infrastructure push in the Philippines.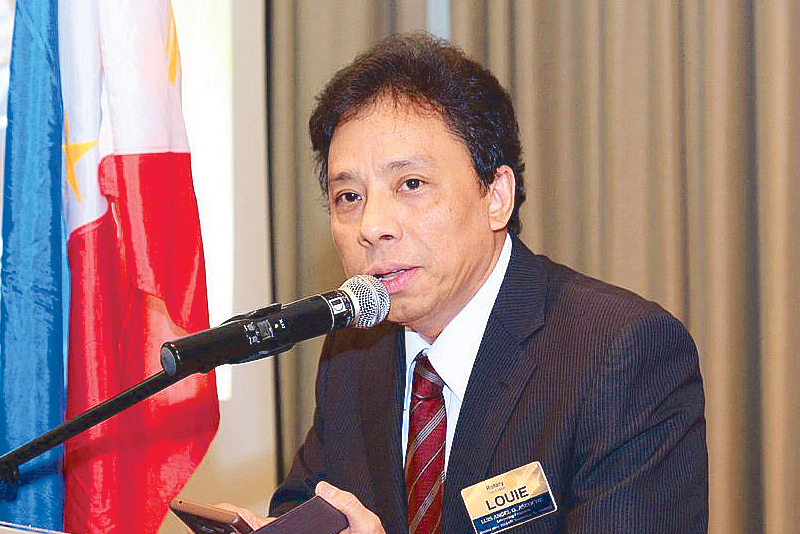 Lawyer Louie Aseoche.
The MVP Group of Companies has always been an able partner of government, particularly of the Duterte administration, in the realm of infrastructure, power, transportation, telecommunications, water, medical care and health care, agribusiness, tourism, and natural resources development.
In fact, just recently, the Light Rail Transit Authority under the Department of Transportation and private partner, Light Rail Manila Corp. (LRMC), launched the construction of the LRT-1 Cavite Extension, but this be a topic best left to a separate column piece.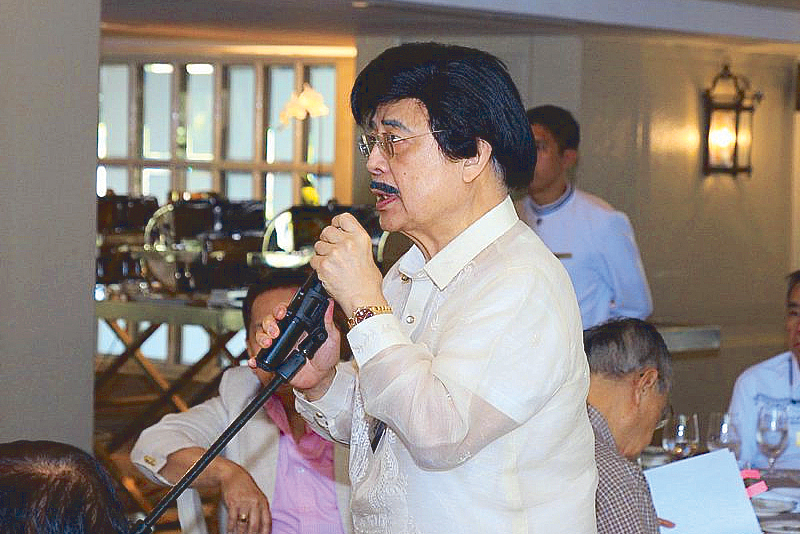 Philip Cea.
The LRMC is a joint venture company of Metro Pacific Investments Corp.'s Metro Pacific Light Rail Corp., Ayala Corp.'s AC Infrastructure Holdings Corp., and the Philippine Investment Alliance for Infrastructure's Macquarie Infrastructure Holdings (Philippines) PTE Ltd.
In my speech, I mentioned that, ultimately, as a group, our goal is to be able to manage, transform and grow our businesses efficiently.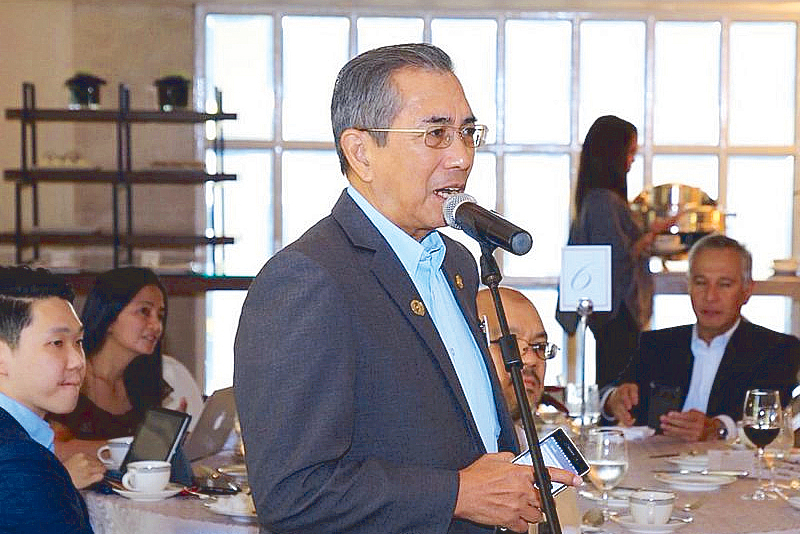 RCM immediate past president Conrado 'Junjun' Dayrit III.
As a business conglomerate, we actively manage our investments and involve our minority partners in strategy setting and governance. We strive to increase customer coverage, improve operational efficiency and deliver value for money by incentivizing the leadership teams of our operating companies to achieve high standards of service delivery and by supporting them with capital investment. By employing capital from all over the world, we create new opportunities to grow our business and provide solid returns to our stakeholders over the long-term.
Through our companies and foundation, we significantly contribute to the economic development of the Philippines and thereby uplift the quality of life of every Filipino.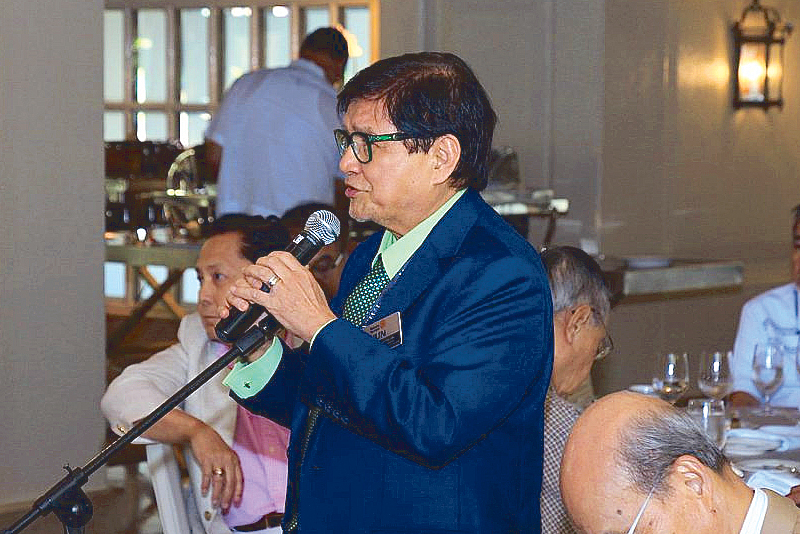 Architect Felino 'Jun' Palafox Jr.
Inspired by the example of our chairman, Manuel V. Pangilinan, the MVP Group of Companies strives to be a conglomerate that will be recognized, more than anything, for how its companies have improved the lives of people through the years.
"Service Above Self," and to be the inspiration, which is really the Rotarian way.