'Consumed'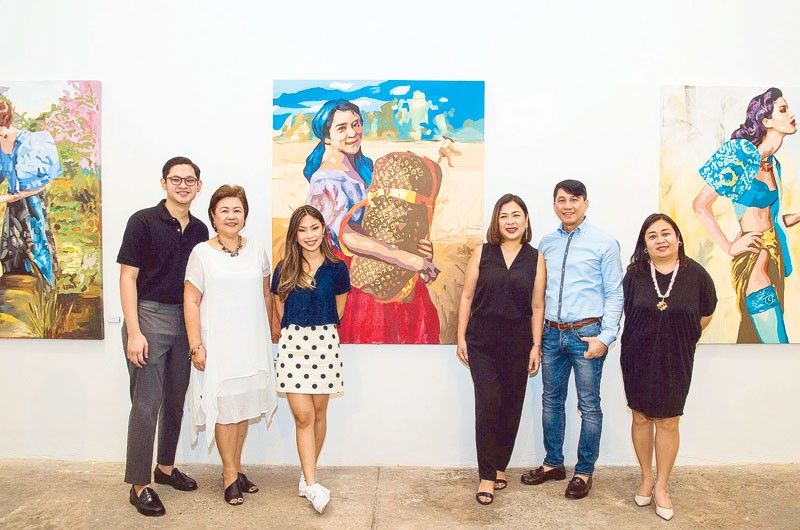 It is very refreshing to witness someone young like 21-year-old visual artist Anna Bautista offer a fresh perspective and put a spotlight on excessive consumerism and its pitfalls.
Anna held her first solo exhibition titled Consumed at Jia Estrella's J Studio, organized by DF Art Agency. The one-woman exhibit tackled Filipino consumerism, philosophy and modern technology through a set of work that fused these three themes by using "culture jamming."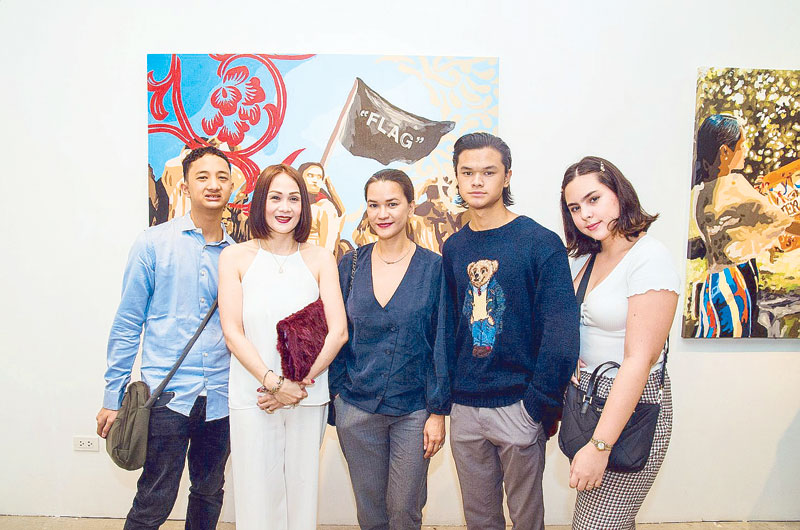 (From left) WackyFlores, FayeFlores, PatriciaOien, artist Angelo Quintos and Nicole Palumar.
For Anna, we must not allow ourselves to be attached to the commodities we acquire, but we must rather take a step back and think if they're truly valuable and meaningful. Through culture jamming (or appropriating an existing, familiar media artifact and giving it a new meaning), Anna was able to mold an art concept that clearly sent that message.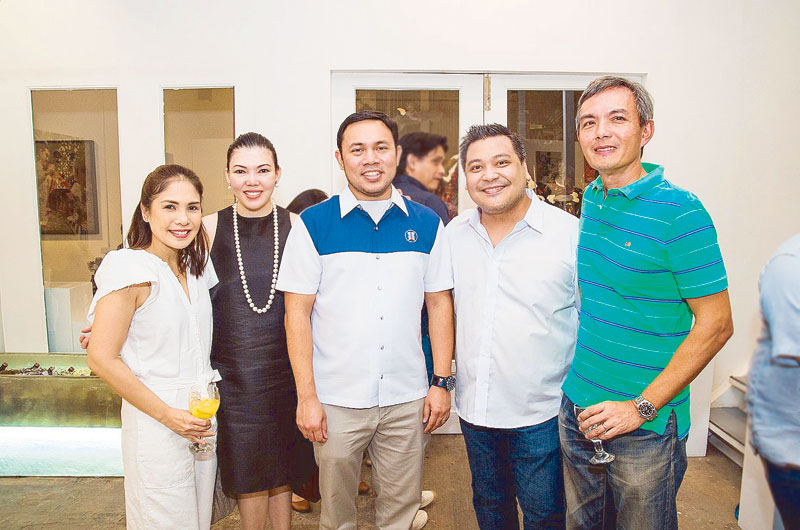 (From left) Margs Hernandez-Lopez, Erica Concepcion-Reyes, Public Works Secretary Mark Villar, Francis Reyes and Junjun Lopez.
I learned that this art concept of hers traces its roots from a final project for one of her classes as a Communication Arts student at De La Salle University. Some of the artworks exhibited put a twist on known Filipino paintings. An example is Louisa V. (After Amorsolo), an acrylic on canvas work that mimics Fernando Amorsolo's renowned Dalagang Bukid painting but this time, it shows the woman holding a replica of a coveted designer duffel bag instead of palay (rice grains). This was my personal favorite from the collection along with Filipino food laid out on banana leaves like a boodle fight feast but she introduced fast food items in it.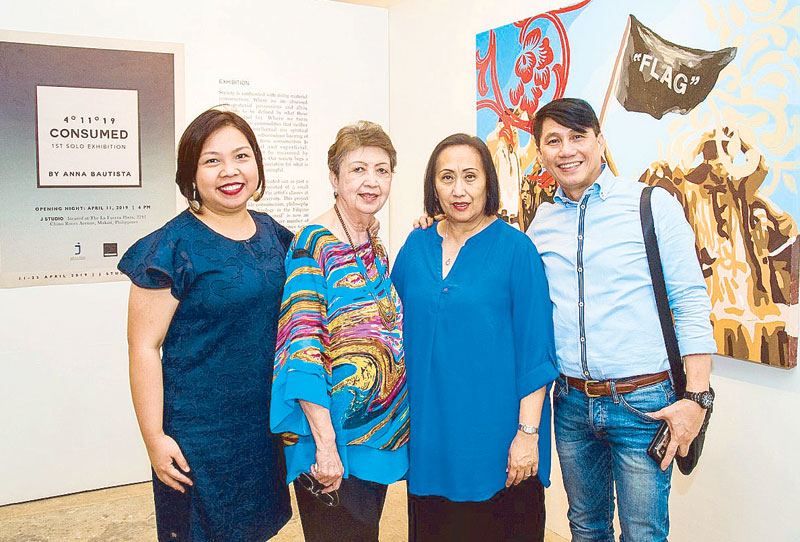 (From left) Mayette Casaysayan, Rose Villamor, Ambassador Maria Rowena Sanchez and Bal Bautista.
Before Consumed, Anna has already been honing her craft since 2011 by starting with commissioned murals for restaurants and educational institutions. She also joined several group shows and collaborations with a famous jeans brand and a top fragrance line.
With guidance from Derek Flores of DF Art Agency (who also handles Andres Barrioquinto, Iya Consorio, Butch Payawal and Bryan Teves), I am confident that Anna will have bigger exhibitions in the future. I'm excited to see how this young girl's artistry will evolve in the Philippine contemporary art scene.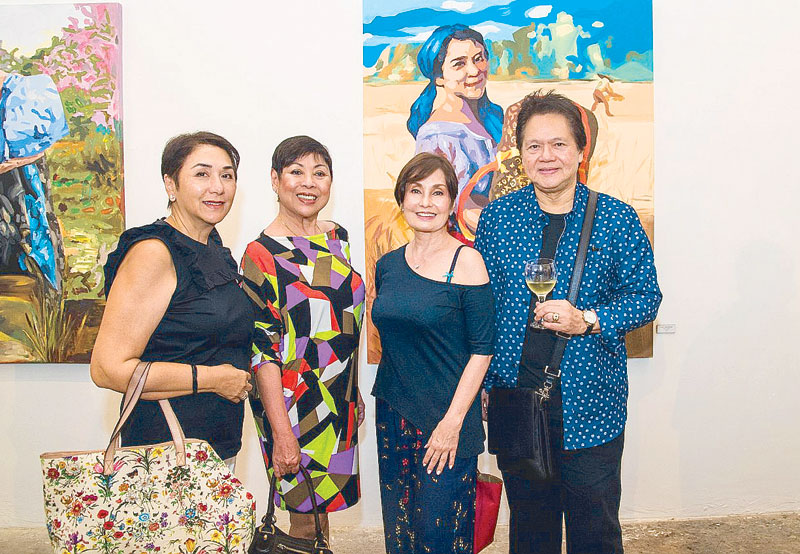 (From left) Chiqui Prieto, Cecile Reynoso, Vicky Lopez and Rupert Jacinto.