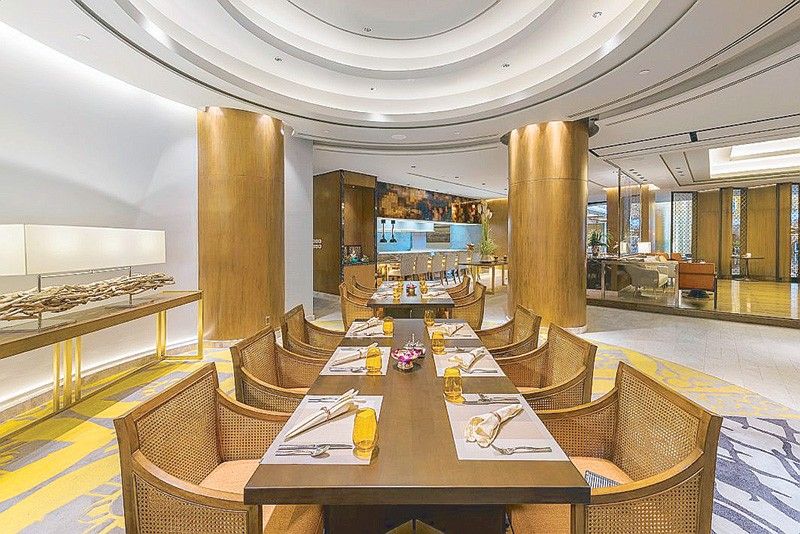 Main dining of Benjarong in Dusit Thani Manila.
Let me whet your appetites with this one.
I confess to being a foodie.
I could not resist indulging into gustatory delights, but ever-conscious to compensate for it and to keep the body in check with exercise and sports, like golf and boxing, whenever my hectic schedule allows.
(Although my doctor did say, "You can't rely on your good cholesterol to counter-balance the bad." I need a second opinion!)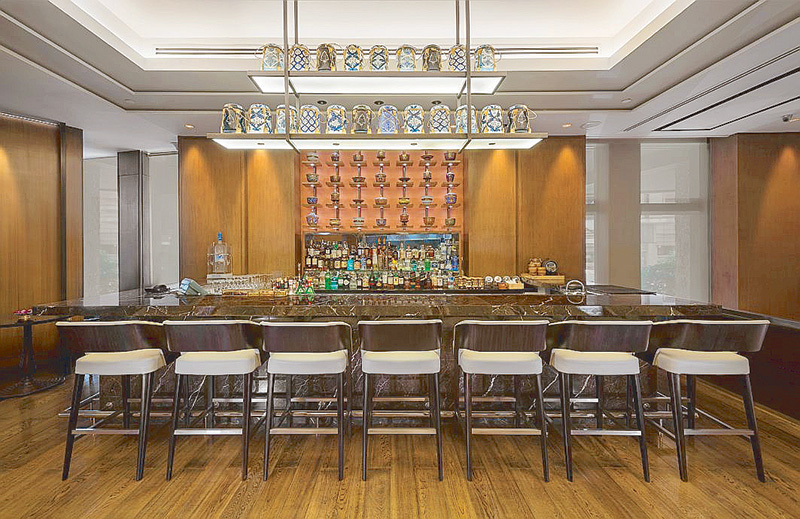 Benjarong bar.
Eating is not just a sensory experience of taste, but also of the other senses.
We eat not just with our mouths and tongues, but also with our eyes, our nose, our tactile sense, even with our ears.
In this sense, eating takes on a multi-dimensional, multi-colored aspect, where the results can often be overwhelming.
The ultimate in satisfaction or pleasure for some, if not for all, is in taking this eating elsewhere — to other places, to savor the kind of cuisine that other countries have to offer.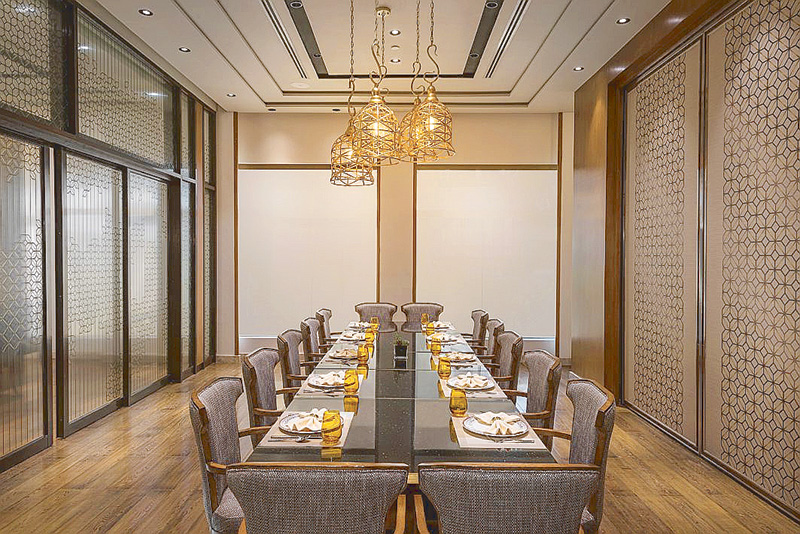 Private room at Benjarong.
When I travel, it is a must that I partake of whatever is the local fare — from fine dining to so-called "street food."
I immerse myself into the local cuisine. Traveling, for me, also translates into a gastronomic adventure, oftentimes into uncharted territory; thus, I am always packed with my probiotics, Nexium, and Imodium in case the need arises.
But it very rarely does. My secret: down your food with the right libation.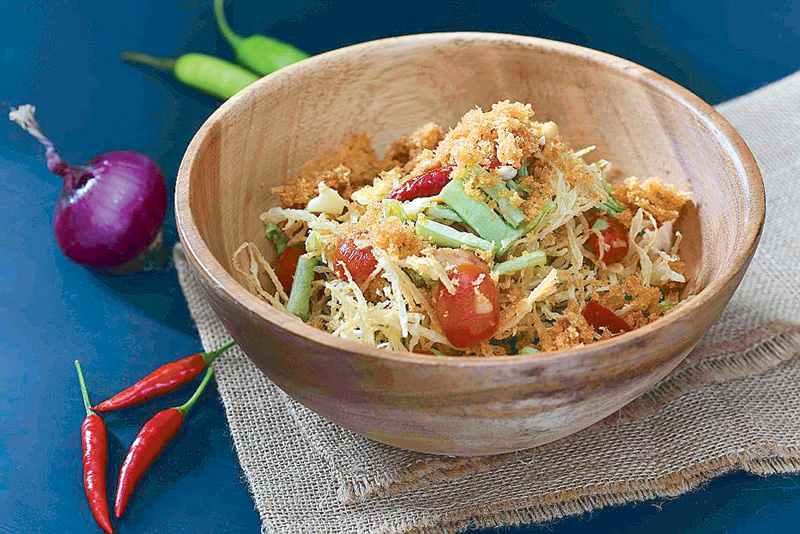 Som Tam Salmon Foo (Crispy papaya with salmon floss).
Corollary, there are also times when it is the cuisine of other countries that come to where you are, so the adventure, so to speak, is much closer to home.
One such cuisine that has captured the hearts, minds, and stomachs of Filipinos, owing perhaps to its proximity in taste and flavor to local fare, is Thai.
And among the Thai restaurants found here, Benjarong is the best and most authentic.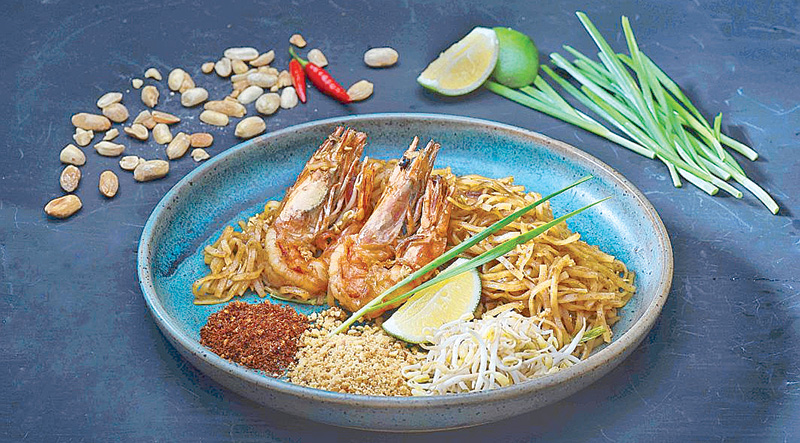 Pad Thai Gung Soo (Fried rice noodle, prawns and tamarind sauce).
Benjarong is the name of the Thai restaurants of the Dusit Thani hotel chain all over the world.
The word literally means "five colors" in Thai, and refers to the traditional form of hand-painted porcelain in Thailand.
Here in Manila, you would find Benjarong restaurant, of course, at the Dusit Thani Hotel in the Ayala Central Business District in Makati City.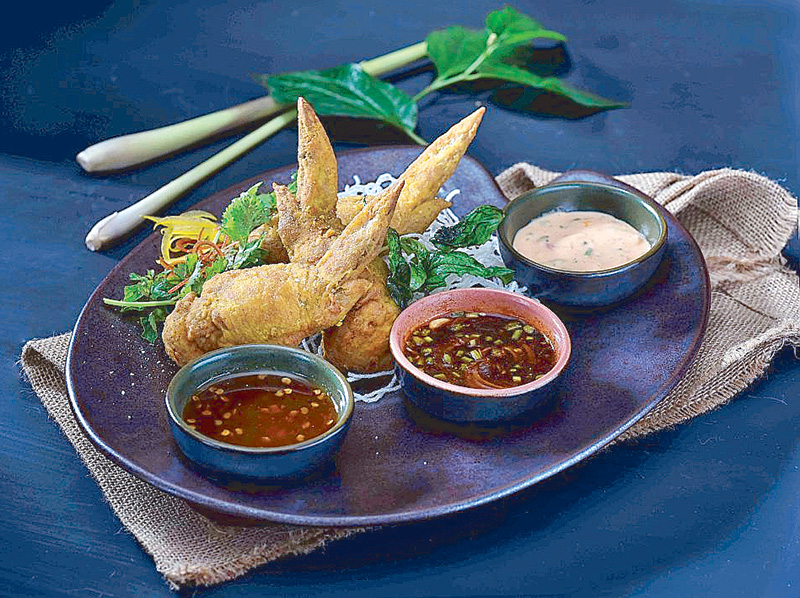 Peek Gai Yad Sai Geang Khieo Wan Tord (Chicken wings in green curry).
The restaurant had been revamped fairly recently. Long-time patrons of the hotel would note that it used to be located at the mezzanine level; now, it occupies a prominent area on the ground floor, just to the left of the front desk when you enter the hotel.
The place may have a modern, authentic Thai look and ambience, but the cuisine is still the exquisite menu that Thai foodies like myself have come to enjoy and return to through the years.
With Benjarong, one need not go to Bangkok to get one's Thai food fix, so to speak. The food that Benjarong serves is as authentic and as tasty as it can be.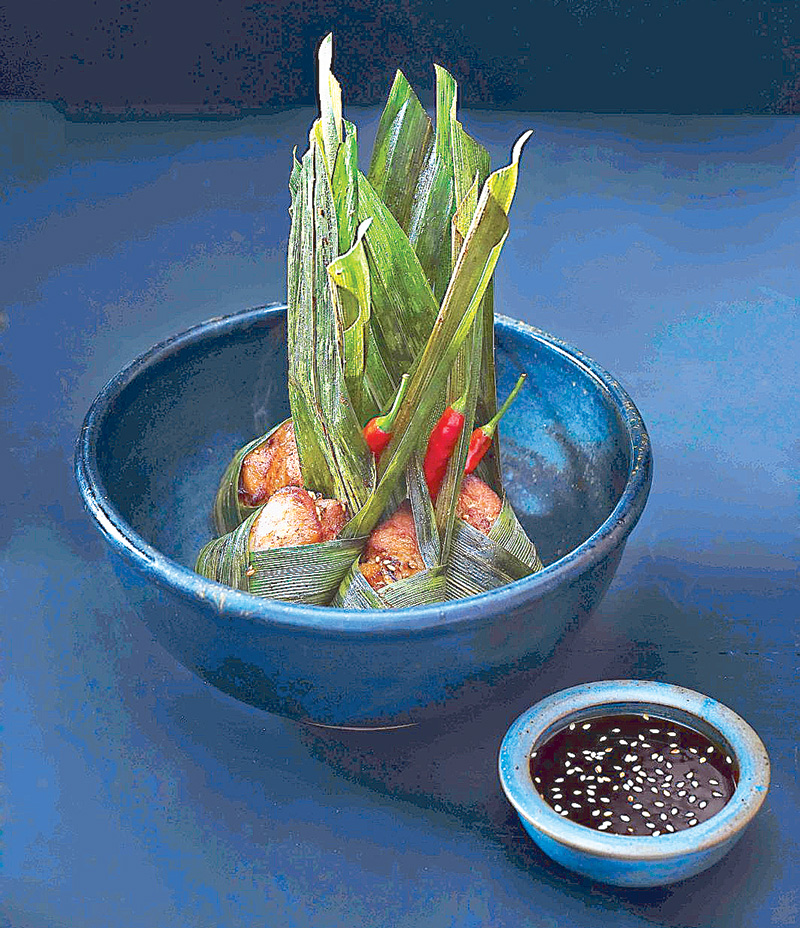 Ga Hor Toey (Pandan-wrapped chicken with Thai dipping sauce).
Chef Watcharapon Yongbanthom or "Chef Ja" makes sure that the flavors of her native homeland resonate in every bowl and in every platter they serve.
And it is not just in the taste of the food that Benjarong offers the Thai experience. You also get treated to an array of aromas, a heady mix of the fragrant and the pungent, where your mind's eye returns to the streets of Bangkok or Chiang Mai, without leaving the comfort of the Benjarong surroundings.
The dishes are also a visual treat, exploding in color and presentation, where the usual response is to salivate and dig in.
Chef Watcharapon 'Chef Ja' Yongbanthom.
If a form of cuisine can be weaponized, then this is it! It will manipulate your taste buds and olfactory senses, making you crave for more.
Of course, the excellent service of the Benjarong staff mirrors Thai hospitality with a generous serving of the world-renowned graciousness of the Filipino.
All in all, a total and sensational treat.
Small wonder then that Benjarong was awarded by CNN Travel as one of the 14 Hot New Global Restaurants for 2018.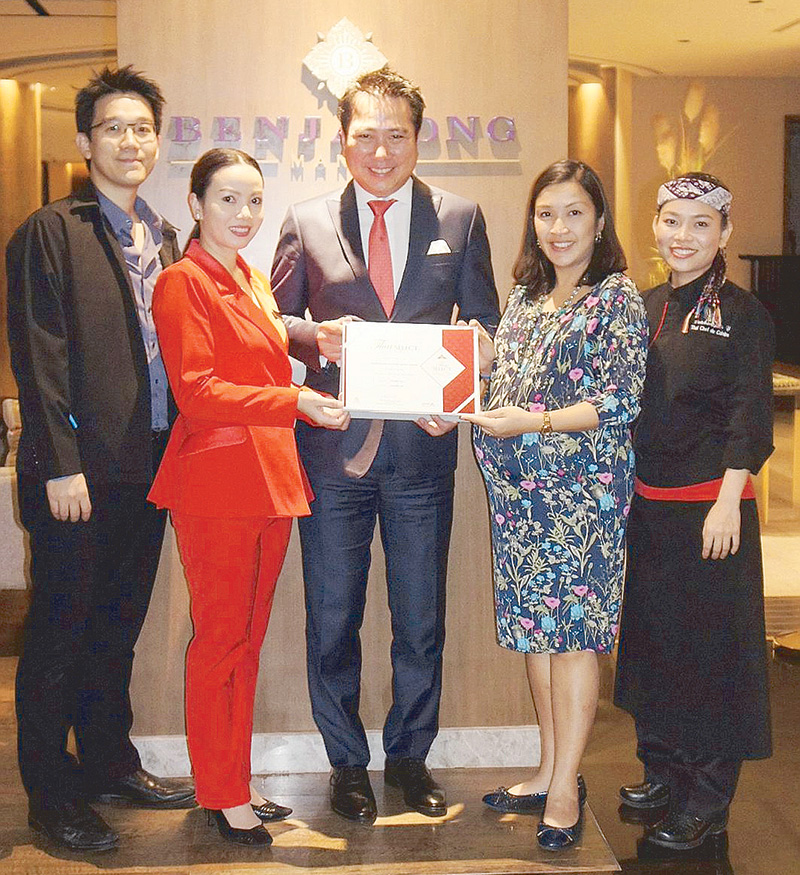 (From left) Thai Embassy Minister Counsellor Wannapong Waiyawuththanapoom, restaurant manager Lamai Buapitak, Dusit Thani Manila GM Stanley Lo, Thai Embassy Minister Counsellor Khankhanit Amphuprapa and chef Watcharapon Yongbanthom.
Last February, Benjarong was also honored with the Thai Select Seal of Approval from the Ministry of Commerce in Thailand, indubitable proof that the cuisine it serves is really authentic and, of course, mouthwatering and delicious.
And I better stop here, because this is already making me hungry for Thai food. "Lamai, more pad thai, please!"