Redwood School Manila: A nurturing environment for every child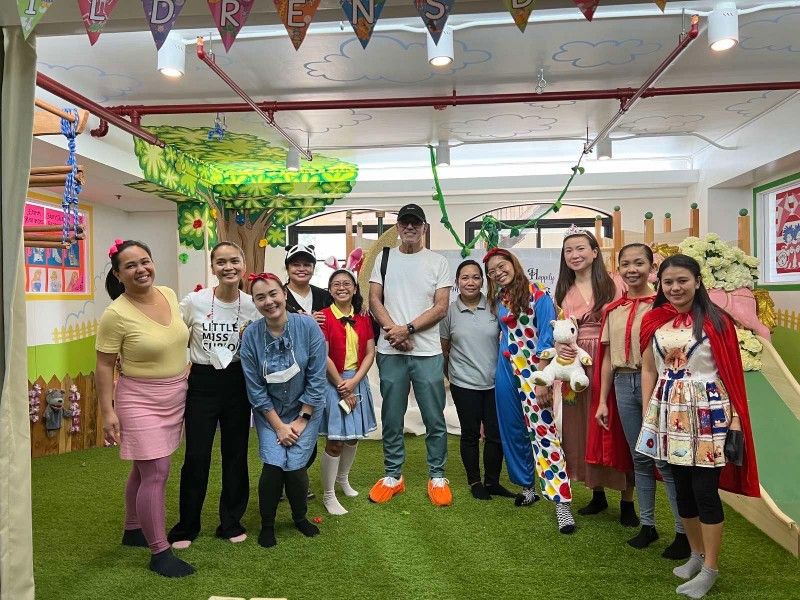 MANILA, Philippine — On its second anniversary, Redwood School Manila (RSM) continues to provide a unique and inclusive learning experience to children in Bacoor, Cavite and beyond.
Born during the pandemic, the preschool has created a unique curriculum that aims to shape the whole child by embracing their individuality and fostering their development in flexible class offerings—face-to-face, online and hybrid.
The Vygotskian approach
Inspired by the works of Vygotsky, RSM facilitates learning by presenting new skills and concepts within the zone of proximal development, allowing children to progress in their personal growth.
"RSM pulls a lot of its curriculum from the Tools of the Mind program, which draws inspiration from the works of Vygotsky. The Vygotskian approach is very big on social interaction which leads to stronger self-regulation (ability to control impulses, manage emotions and behavior) and sharpened cognitive development," shared Teacher Denise Zara, RSM co-founder and head of academics and curriculum.
To support this, each classroom at Redwood School Manila implements routines designed to promote social engagement and holistic development, including planned imaginary play, study buddies, "more knowledgeable others," songs that help with self-control, age-appropriate declamation activities to promote public speaking confidence, and many self-help opportunities for both parents and children.
A strong foundation
RSM's journey began when Teacher Denise, who had been running a preschool in BF Homes for 15 years, received a phone call from her friends, Teacher Carla Ponce De Leon and Teacher Cathy Eigenmann.
They shared their vision of creating a new kind of preschool in the Cavite area. Coincidentally, Teacher Denise was already collaborating with Ms. Jenny Medina, a passionate homeschooler and one of RSM's partners, who happened to be constructing a new building perfectly suited to their aspirations. Thus, Redwood School Manila came to fruition.
Adapting to challenging times
Like many schools, RSM decided to offer online classes during its first year of operation. The unexpected challenges posed by the pandemic required quick adaptation.
The preschool, however, swiftly transitioned to offering in-person classes a few days a week, gradually returning to a sense of normalcy.
While respecting the safety concerns of some parents who preferred online classes, it also catered to families eager for face-to-face interaction.
RSM stood out as one of the few schools that bravely offered in-person classes, even when others opted for hybrid or fully virtual setups.
Fostering togetherness in a happy place
RSM prides itself on being a joyous and supportive community.
"Redwood is such a happy place to be in. We love working together as a school family and we are absolutely dedicated to organizing activities that promote togetherness among students and families," said Teacher Carla, RSM co-founder and head of finance and operations.
The classrooms are filled with hands-on activities that engage all five senses, while a question wheel encourages constant curiosity. There's a buddy system that builds trust and facilitates scaffolding, enabling students to support each other.
RSM also strikes a balance between teacher-led and student-led approaches, fostering a sense of ownership and empowerment in our students.
Enriching the learning environment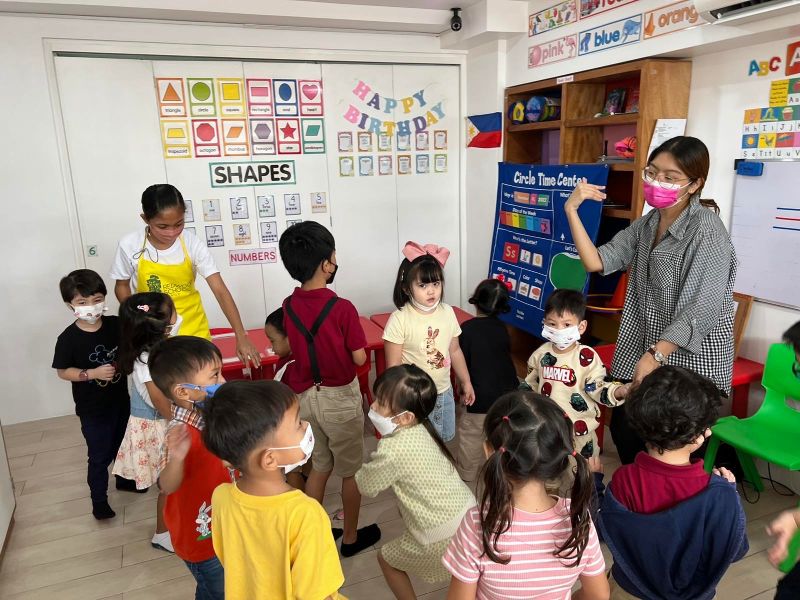 Located on the entire third floor of a small-rise building, RSM boasts four well-equipped classrooms.
Its play space doubles as an indoor playground, featuring child-sized gym equipment, a kitchen, and gender-specific bathrooms. For the convenience of its students, an elevator facilitates easy access to the school.
Additionally, RSM is currently constructing dedicated SPED classrooms on the ground floor. This expansion will enhance interaction among all students, enabling it to identify who is ready to join specific classes and customize their educational experience accordingly.
Making a difference together
RSM takes pride in offering scholarships to deserving students from non-profit organizations or orphanages since its inception.
Giving back has always been an integral part of our school family's ethos, and it actively involves its students in outreach programs, especially during the holiday season.
Throughout the academic year, the school organizes engaging activities that encourage parent participation, such as Mystery Readers, Pista at Salu-Salo sa Redwood, Entrepreneurship Day and Sportsfest/Family Day.
"We believe the more involved the child's family is, the more investment we make in their education. Raising them takes a village and we keep that mantra in mind as we plan for parent engagement," said Teacher Cathy, RSM co-founder and school head.
Nurturing emotional intelligence
Conscious Discipline (CD) is an essential aspect of RSM's curriculum that promotes the emotional intelligence and well-being of its students.
Implemented across all age groups, CD enables children to regulate their feelings and actions, fostering their academic success. It encompasses various practices, such as Baby Doll Circle time, I Love You Rituals, Brain Smart Start, Uniting Activity, Disengaging Stress Activity, Connecting Activity and Committing Activity.
Additionally, RSM conducts "Profile Reviews" led by its teaching staff to ensure a comprehensive understanding of each student's needs and background.
This personalized approach allows the school to create a nurturing environment that embraces acceptance, kindness and individuality.
Future outlook
While early childhood education remains RSM's passion, it is open to the possibility of expanding to offer grade school levels in the near future, perhaps opening another branch in Nuvali area in Laguna.
The future of RSM holds endless possibilities, and it remains grateful for the opportunities that lie ahead.
RSM is committed to providing a nurturing environment where every child can thrive and grow. With its inclusive approach, dedicated staff, engaging curriculum and strong community engagement, it strives to empower its students and shape them into confident, curious and compassionate individuals.
Redwood School Manila is located at GF/3F The Garland Building, Verdana Village Center, Daang Hari Road, Molino IV, Bacoor, Cavite (after Evia Mall and across Verdana Village).
For more information on how to join Redwood School Manila's incredible journey of discovery and learning, call (0917) 878-5788 or email [email protected]. Follow Redwood School Manila on Facebook and Instagram.