EDITORIAL - Catch the killers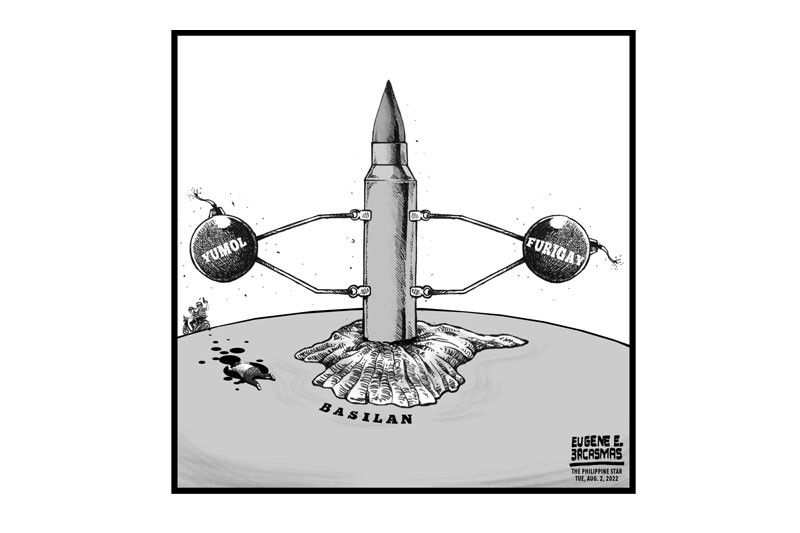 Before violence spreads further in Basilan, the Philippine National Police must do its utmost to catch the two gunmen on a motorcycle who murdered Rolando Yumol last Friday in front of his house in Lamitan City, Basilan.
Social media remains on fire, with speculation focusing on vendetta as the most likely motive for the murder. The gunmen attacked just five days after Yumol's physician son Chao-Tiao shot dead former Lamitan mayor Rosita Furigay, her executive assistant Victor George Capistrano and Ateneo de Manila University security guard Jeneven Bandiala. Chao-Tiao also wounded Furigay's daughter Hannah Rose, who was among those graduating from the Ateneo Law School, and nurse Julia Manabat, mother of another graduating student.
The PNP has cautioned against speculating about a case of tit for tat. Basilan Rep. Mujiv Hataman has ruled out rido or clan feud and has blamed social media for fueling the bad blood between the two families in his province, which he said has enjoyed relative peace for some time now.
Chao-Tiao Yumol had blamed the Furigays for his woes, starting with the closure of his clinic near the Lamitan City Hall for lack of the required permit in 2019. The order was issued by the government of the Bangsamoro Autonomous Region in Muslim Mindanao, but Chao-Tiao blamed the Furigays. On social media, he accused the couple, Lamitan's vice mayor and other city hall employees of involvement in drug trafficking, leading to the filing of over 70 complaints against him for cyber libel.
Last year upon the Furigays' request, the BARMM office of the Philippine Drug Enforcement Agency issued a certification that as of Jan. 15, 2021, the couple had never been charged with drug offenses. Noting that Chao-Tiao Yumol is a Duterte supporter, the Furigay camp has also lamented the culture of violence promoted by the previous administration's bloody war on drugs.
Chao-Tiao is in police custody and could face life in prison for multiple murder and frustrated murder. The challenge is to catch his father's killer, and prevent this lethal violence from further spreading and engulfing Basilan.