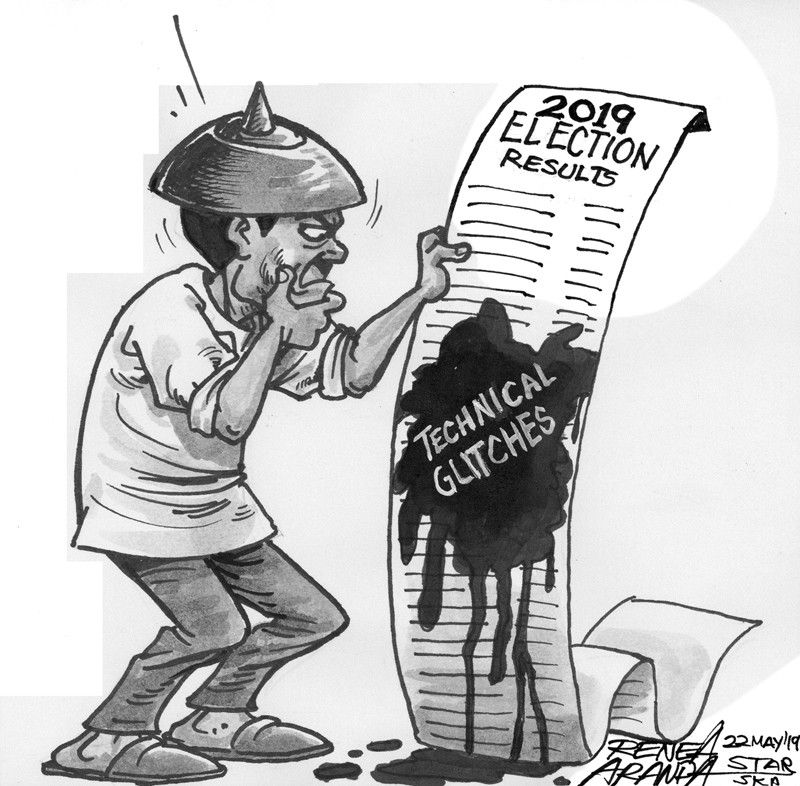 EDITORIAL - Probing the glitches
(The Philippine Star) - May 22, 2019 - 12:00am
Most of the winners in the midterm elections have been proclaimed, although there is a longer wait for the final results in the Senate race.
Doubts, however, linger over the integrity of the elections. These have been fueled by glitches that hit 961 of 85,000 vote counting machines, with 1,665 secure digital or SD cards corrupted. There was also a seven-hour break in transmission from the transparency server that fed the unofficial election results to mass media and the public.
Information technology experts working with the Commission on Elections have also alerted the public to the risks in the use of a so-called meet-me room during the vote, which the Comelec says was meant mainly to prevent the system from being overwhelmed. The IT experts warn that the meet-me room is not a passive temporary data storage mechanism, but one that allows the election results to be actively intercepted and digitally stored somewhere while being transmitted from the VCMs in the polling precincts to the vote canvassing centers.
Comelec-accredited citizens arm Parish Pastoral Council for Responsible Voting has announced it would initiate a probe of the glitches that might have affected the security of the vote. A congressional investigation is also set next week, to find out what went wrong without casting doubts – as lawmakers have emphasized – on the integrity of the elections.
Questions regarding the conduct of the 2016 general elections remain unresolved and continue to cast a shadow on the mandate of certain public officials. Voters deserve to know the truth. Finding out what went wrong in this year's vote should lead to remedial measures so that there will be much fewer or, if possible, no repeat of the glitches as the country prepares for a bigger exercise: the general elections in 2022.