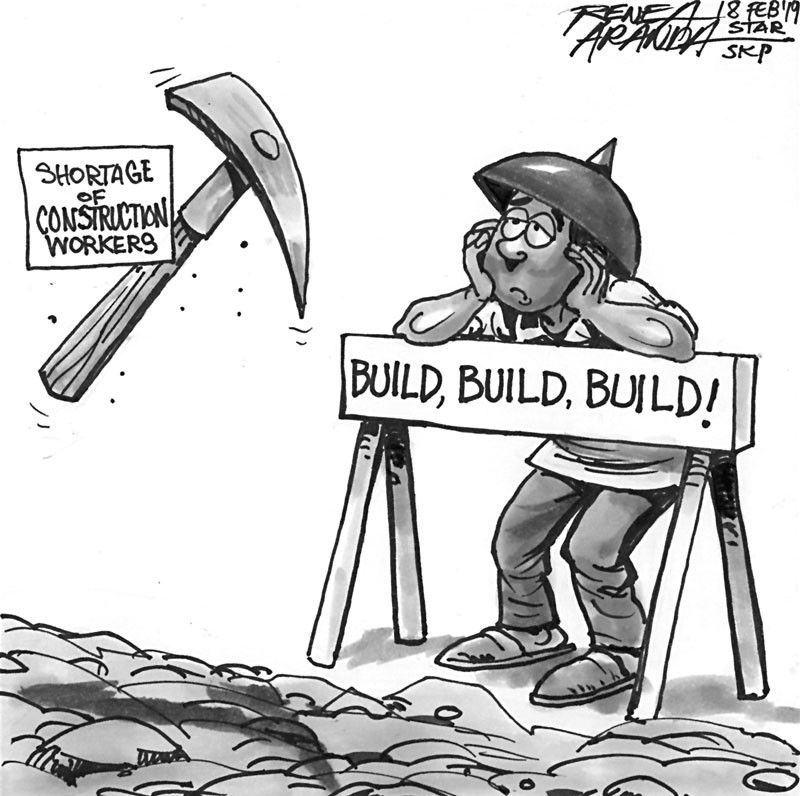 EDITORIAL - Skills shortage
(The Philippine Star) - February 18, 2019 - 12:00am
Investors have been expressing concern for many years now about a shortage of the skilled workers needed in various industries. The shortage is due to the continuing departure of skilled workers for jobs with higher pay overseas. Another reason is the persistent mismatch in the available jobs and the higher education or vocational courses preferred by students.
The shortage has been serious enough in certain industries to deter investors from opening or expanding operations in the Philippines. With the country competing with its neighbors for job-generating investments, the problem merits special attention from the government.
Now the problem may get the needed urgent attention after President Duterte himself mentioned the problem last week. In a speech at a political rally, the President admitted that the implementation of his ambitious Build, Build, Build infrastructure program, with 75 flagship projects, was being delayed by the shortage of the needed manpower.
He urged overseas Filipino workers to return home. He must be undoubtedly aware, however, that it will take more than his admonitions to lure OFWs back to their own land to build the promised roads, bridges, railways and airports.
The biggest reason for the OFW phenomenon – higher salaries – must be matched by those who want the workers to return to the Philippines. But there are businessmen who can't even comply with current wages, and lower labor costs in neighboring countries are among the attractions for foreign investors.
To meet the manpower demand, the government is offering free training in certain skills through the Technical Education and Skills Development Authority. With so many job vacancies to fill, TESDA will need a boost in its funding and facilities.
The government also intends to hold job fairs overseas in an attempt to lure back OFWs and encourage them to take part in the promised construction boom. With political will and sufficient focus and resources, OFWs might yet be persuaded to come home.