Motorcycle lane dry run: 12,370 motorists pulled over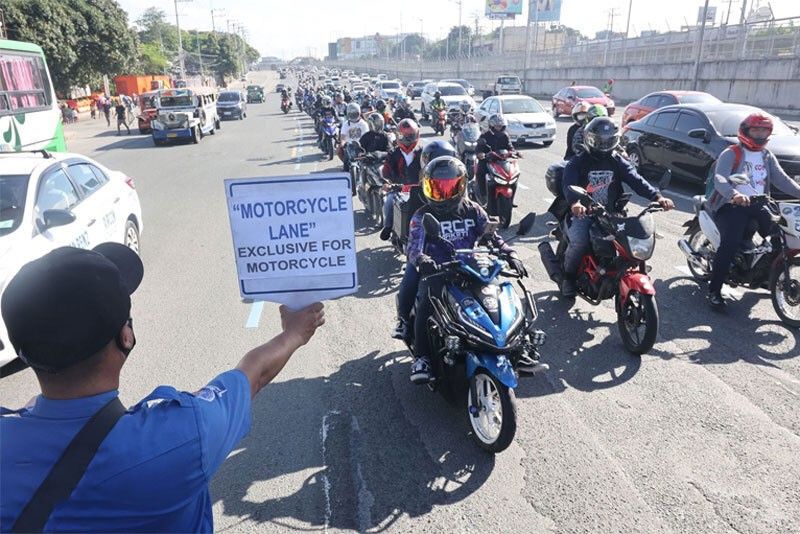 MANILA, Philippines — The Metropolitan Manila Development Authority pulled over 12,370 vehicles during the first week of the dry run for the implementation of the motorcycle lane along Commonwealth Avenue in Quezon City, the MMDA reported yesterday.
Data showed that 2,931 motorcycle riders were accosted after they were caught by MMDA enforcers outside the motorcycle lane.
The MMDA said 9,439 motorists were apprehended for using the lane exclusive for motorcycles.
Erring motorists will not be issued fines or citation tickets during the duration of the dry run.
The MMDA opted to extend the dry run for another week or until March 26 to give way to the road patching works and for motorists to familiarize themselves with the new policy.
Violators will be fined P500 once the dry run is finished, the MMDA said.
Aside from patching works, the agency also plans to install reflectors and solar street lamps along the motorcycle lane to prevent road crashes.
The motorcycle lane along Commonwealth Avenue runs from Elliptical Road to Doña Carmen.