DOTr eyes P4.5 billion automated fare collection system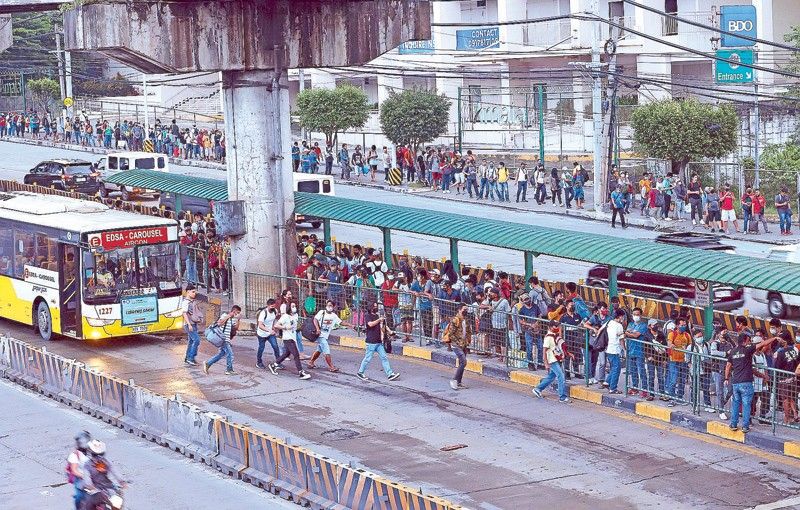 MANILA, Philippines — The Department of Transportation (DOTr) is working on a P4.5-billion project that will allow Filipinos to use credit and debit cards to pay for fares in public transport, an official said yesterday.
DOTr Undersecretary Cesar Chavez said the agency would submit a feasibility study for an automated fare collection system (AFCS) to the National Economic and Development Authority (NEDA) for review.
The government is targeting to launch the AFCS by 2023.
"We have to finalize the feasibility study that will be submitted to NEDA, which is in the final stage. I think in the next three months, we can discuss it with NEDA already. In one-and-a-half to two years, you can use credit cards in public transportation without hassle," Chavez said in an interview.
He said the AFCS would host an umbrella of card issuers, including Mastercard and Visa, which enables holders to settle their fares using either credit or debit.
The program will cover not only buses and jeepneys, but also rail lines and air services.
Chavez said the running cost to implement the AFCS stands at P4.5 billion. The government will own the system housing the payment scheme.
The AFCS will include the Beep card in its payment network and its operability will also be expanded to other transport units, he said.
The Beep card, a product of AF Payments Inc. – a consortium between the Ayala Group and First Pacific Group – serves as the stored value ticket for rail lines owned by the government.
Under Transportation Secretary Jaime Bautista, the DOTr encourages commuters to own stored value tickets to avoid the long lines that build up during rush hours.
Bautista instructed the rail managers to study the option of granting discounts to passengers using Beep cards.
During the pandemic, the DOTr sped up the transport sector's shift to digital payments to lessen face-to-face transactions.
The use of technology-based and data-driven systems also resulted in reduced processing time and efficient delivery of services.
Last year, the DOTr and state-run Land Bank of the Philippines signed an agreement for the pilot testing of the AFCS in multiple transport units.
The DOTr also implements a contactless system for toll payments through the use of RFID tags Autosweep and Easytrip.
More EDSA buses
Meanwhile, the Land Transportation Franchising and Regulatory Board (LTFRB) said bus companies have committed to deploy more public utility buses along EDSA during rush hour.
LTFRB chief Cheloy Garafil said the agency recorded only 200 buses being deployed on the EDSA carousel instead of the 440 units that are supposed to be transporting passengers.
Garafil vowed to address the delays in payout, which are being cited by bus firms as the reason for downsizing their active fleets. – Neil Jayson Servallos