MMDA eyes crackdown on e-bikes, e-scooters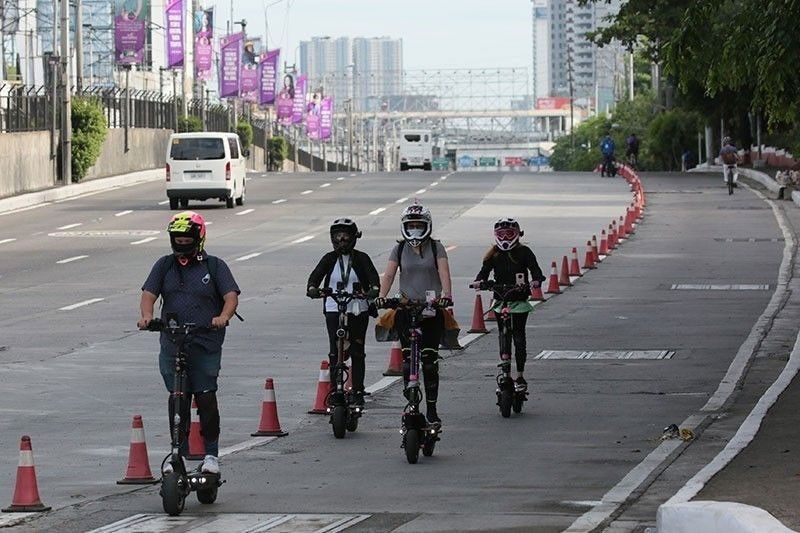 MANILA, Philippines — The Metropolitan Manila Development (MMDA) Authority is considering the stricter enforcement of a Land Transportation Office (LTO) order regulating the use of e-bicycles and e-scooters following several accidents since the start of the year, an official said yesterday.
In an interview aired over ANC, MMDA Traffic Discipline Office for Enforcement Victor Nuñez said they want to promote road safety with e-bikes and e-scooters, especially since students may use these electric vehicles.
He said the MMDA was "a bit lenient" in enforcing the LTO's Administrative Order 2021-039 regulating the use of e-trikes and e-scooters because mass public transport was not yet at 100 percent capacity.
"Now, since mass public transport is back to 100 percent capacity and face-to-face classes are about to resume in a couple of weeks, we know that many students might use these e-bikes and e-scooters. We just want to promote road safety," Nuñez said.
He said under the LTO order, e-bikes and e-scooters are limited to "bicycle lanes, barangay (community) roads, and they must always give way, the right of way to the incoming traffic. They're not allowed to pass in the middle of the major thoroughfares."
Nuñez said there were 346 road crashes involving e-vehicles along Metro Manila's major roads last year and 82 more this year.