Nigerian dead in P13.6 million drug bust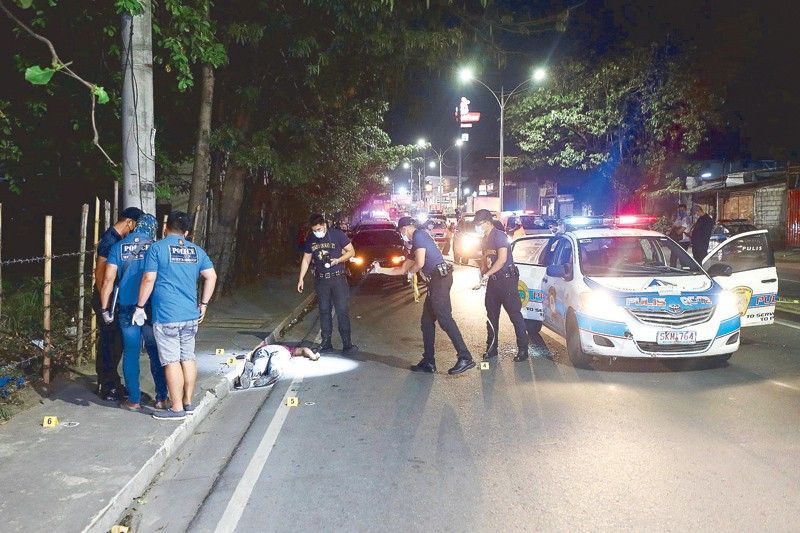 MANILA, Philippines — A Nigerian man believed to be a member of a West African drug ring was killed in what police said was a shootout during a sting in Quezon City that yielded around two kilos of shabu valued at P13.6 million on Sunday night.
Ejiofor Smart, allegedly among the drug traffickers responsible for the proliferation of prohibited narcotics in Metro Manila and nearby provinces, died at the scene following the exchange of gunfire.
In a report, Brig. Gen. Randy Peralta, director of the Drug Enforcement Group, said the shootout occurred along the Batasan-San Metro Road in Barangay Batasan Hills at around 11 p.m.
Peralta said Smart and his two companions, identified only through their aliases as Bamba and Oga Boy, had just negotiated a drug deal with policemen posing as buyers when the suspects sensed it was an entrapment.
The Nigerian allegedly pulled out a handgun and opened fire, hitting a police car. His companions escaped.
There were no casualties among the policemen, according to Peralta.
Police said a .45-caliber handgun and a cell phone were recovered from Smart.
Smart and his cohorts placed the drugs in boxes of powdered milk and assorted grocery items to avoid detection by lawmen, Peralta said.
Police have launched a manhunt for the suspect's companions.