Isko Moreno offers free quarantine for returning Pinoys, OFWs
January 19, 2022 | 12:00am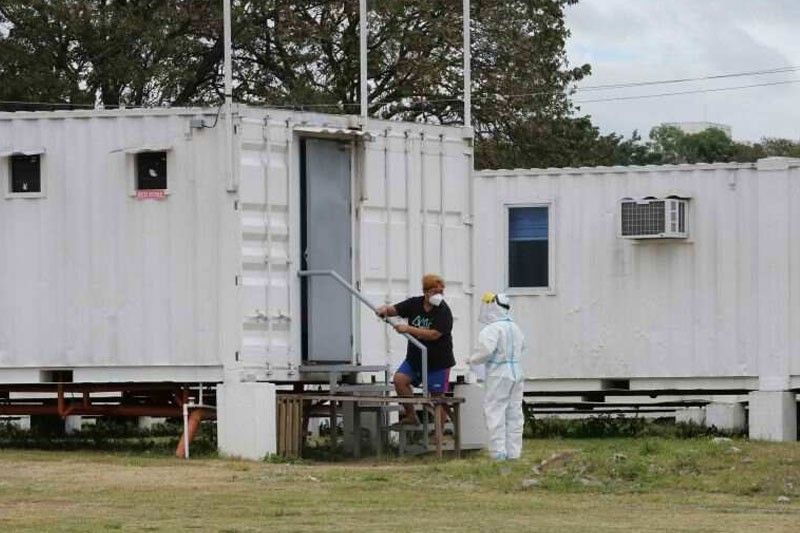 MANILA, Philippines — Manila Mayor Isko Moreno yesterday called on returning Filipinos and overseas Filipino workers (OFWs) who test positive for COVID-19 to have themselves quarantined at the Manila COVID-19 Field Hospital (MCFH), where they will be accommodated free of charge.
"Access is available to them any time. Just tell the BOQ (Bureau of Quarantine) not to bring you to a hotel. You can request. Hanggang kaya, tutulong kami (While we can, we will help)," Moreno said.
According to Moreno, countless immigrants and OFWs sent cash donations at the height of the pandemic in 2020, and giving free accommodation to OFWs and Filipino returnees is the city government's little way of returning the favor or paying it forward.
Moreno assured the public that he and Vice Mayor Honey Lacuna have been making sure that every single centavo that goes into the coffers of the city government is spent wisely and for the benefit of the greater majority.
He said all they ask in return is for the public to get vaccinated and continue observing basic health protocols to curb the spread of COVID-19.
Moreno said those who will avail themselves of free accommodation at the MCFH, headed by Dr. Arlene Domingez, will find that the facilities are comfortable and patients do not have to spend a single centavo until they are fully cured.
"Welcome kayo sa Maynila. We are offering the services for free. Komportable, walang tosgas. May aircon, maayos na hospital beds, doctors, nurses, food, oxygen, gamot, WiFi at may libre chicha pa three times a day. Para nang sa ganun, 'yung naipon ninyong pera di na masusugatan pa at maiuuwi ninyo nang buong-buo sa inyong tahanan," Moreno said.
He said the city government had been receiving requests from OFWs and Filipino returnees for free accommodation, saying they do not want a good portion of their savings going to hotel expenses alone.
Citing records provided by Dominguez, Moreno said that since Dec. 31, 2021, more than 100 OFWs and Filipino returnees were accommodated at a given time at the MCFH.
Dominguez reported that only 105 out of the total of 344 beds in the hospital are occupied, unlike a week ago when the occupancy rate was at 93 percent.