Calabarzon targets to jab 3 million in 3 days
November 29, 2021 | 12:00am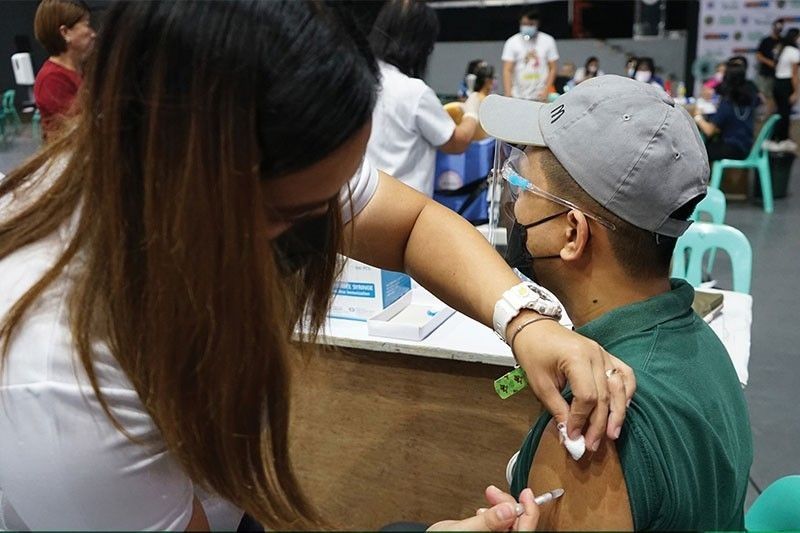 MANILA, Philippines — The regional health office in Calabarzon (Cavite, Laguna, Batangas, Rizal and Quezon) is ready to vaccinate its target of three million people starting today and in the next two days of the National Vaccination Days.
"The regional office together with the local health officers have organized themselves and are well-equipped to address any concern in the coming vaccination days," Calabarzon health chief Ariel Valencia said over the weekend.
Healthcare workers and volunteers are ready to be deployed in areas where larger numbers of the eligible population are located, Valencia said.
He gave assurance that vaccine and syringe supplies as well as forms to be filled out by the vaccinees are sufficient to prevent a delay in the activity.
The Calabarzon health office has delivered the logistics needed and requested by local government units.
"I encourage all residents to go to the nearest vaccination sites in their areas and avail themselves of the free vaccine against COVID. Let's be patient if the line is long. Our healthcare workers ensure that the vaccine is safe for you. They need to assess you first before giving you the jab," Valencia said.
Free rice, rides for vaccinees
The provincial government of Bataan will give five kilos of rice to each resident who will participate in the three-day national vaccination campaign.
Meanwhile, the office of the Department of Labor and Employment (DOLE) in Ilocos region will offer free rides to workers and employees who wish to take part in the activity.
Dubbed "Handog sa Bakunadong Bataeño," residents in Bataan's 11 towns and one city will receive the rice after they are inoculated either with the first or second dose as well as the booster shot.
"This is in line with the 'Bayanihan, Bakunahan' program of the Department of Health to ensure a long-term protection against the virus and continue the ongoing downtrend in the number of COVID cases," Gov. Albert Garcia said.
"I urge everyone to patronize the free vaccine against COVID, so it will be safe for us all to go out and the economy can reopen," Garcia added.
The DOLE-Ilocos reiterated Labor Secretary Silvestre Bello's commitment to uphold the welfare of the laborers by assisting unvaccinated workers who have no means of getting to the vaccination sites.
"We tapped our workers' organizations, industry councils and program beneficiaries. We encourage those unvaccinated to take part in attaining the full vaccination status for all Filipinos," DOLE regional director Evelyn Ramos said. – Ric Sapnu, Eva Visperas