Investment scam brains caught
August 29, 2021 | 12:00am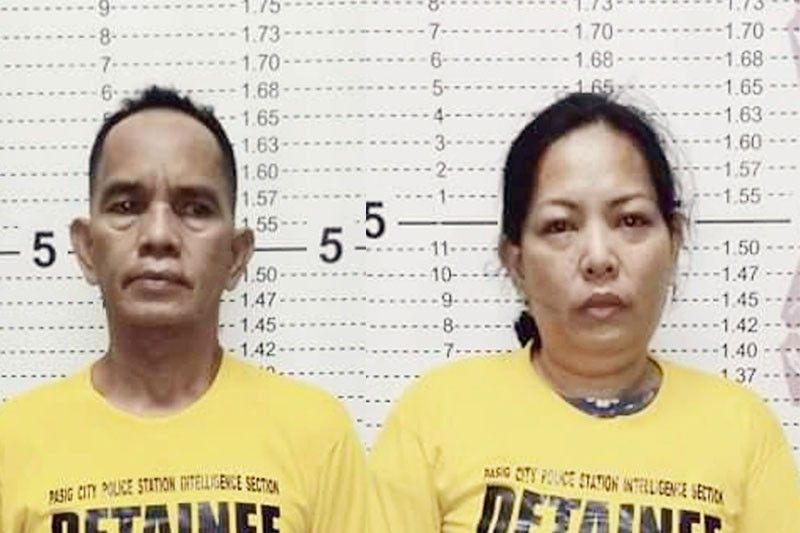 MANILA, Philippines — The alleged mastermind of an investment scam, who allegedly stole P30 million from investors, was arrested in Pasig City on Friday.
Gilbert Enduma was arrested at the corner of Escriba Drive and Shaw Boulevard in Barangay San Antonio at around 4:30 a.m., according to Pasig police chief Col. Roman Arugay.
Enduma's alleged cohort, Jona dela Pena, 44, was apprehended at her residence in Barangay Dalig in Teresa, Rizal at around 6:30 a.m.
The two are the subjects of an arrest warrant for syndicated estafa issued by Pasig Regional Trial Court Branch 155 Judge Maria Gracia Cadiz-Casaclang.
At least 80 of the victims are from Pasig while there are also other claimants from different parts of Metro Manila and nearby provinces
Citing an intelligence report, Arugay said Enduma and other members of his syndicate would promise their victims a return on investment of 400 percent in 30 days or making a profit in two weeks by taking part in his company's profit-sharing program.
Enduma's firm, located in Ortigas Center, has been operating since May 2017, according to Arugay.
"We are still finding the rest of the Enduma Brothers investment scam members who are believed to be hiding in nearby provinces," Arugay said in a statement.