Jinggoy hits Zamora over mobile markets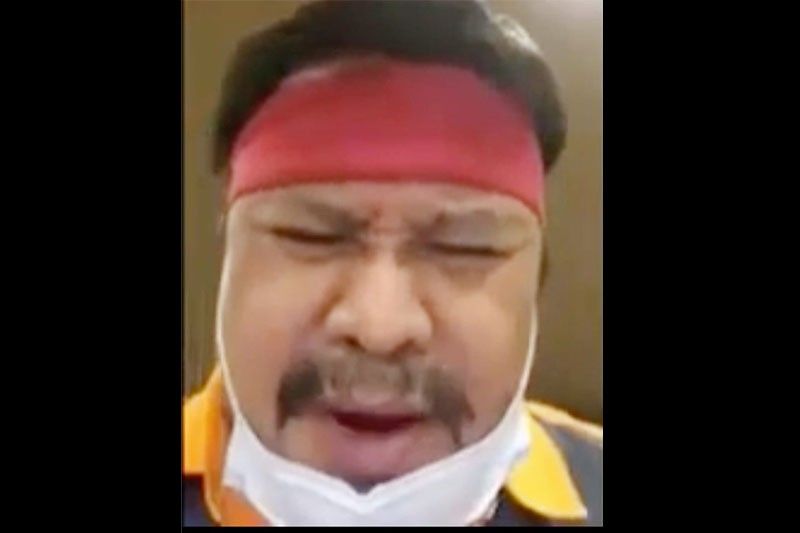 MANILA, Philippines — Public market vendors in San Juan City are caught in a brewing conflict between Mayor Francis Zamora and former senator Jinggoy Estrada over mobile markets organized during the enhanced community quarantine.
In a viral video, Estrada lashed out at Zamora for allegedly talking San Juan vendors out of participating in Janella Estrada's rolling market.
Janella, Jinggoy's daughter, was Zamora's opponent in last year's election.
"Gago (Fool)! Don't test me, you're a newbie here… And then you have the gall to ask vendors not to participate in Janella's rolling store? Have you no compassion? You're making things difficult," Jinggoy said in Filipino.
Reached for comment, Zamora said he was not able to watch the video but would refer the matter to his lawyers.
"I haven't watched the video. I'm completely focused on San Juan's battle vs COVID-19. I will just refer the matter to my lawyers," Zamora said in a statement.
The mobile market is among the city government's measures to ensure food security among residents and livelihood among vendors to avoid overcrowding in markets. Janella had also rolled out her own version of the market.
While Zamora did not expound on the matter, he released a statement supposedly coming from the vendors in question, wherein they denied Jinggoy's allegations.
"Why would we join the (Janella's) rolling store if they would only ask us to peddle their products without making a livelihood out of it?" the statement read.
The statement further alleged that "persons connected with" Janella's rolling store asked for discounts for the products they would sell at a higher price.
"If they want to help, much better for them to give these products away instead of making things difficult for us impoverished vendors," the statement read.
"Don't take the people of San Juan as stupid with your claims of politicization. Instead, remove the name of the politician plastered on your rolling stores," it added.