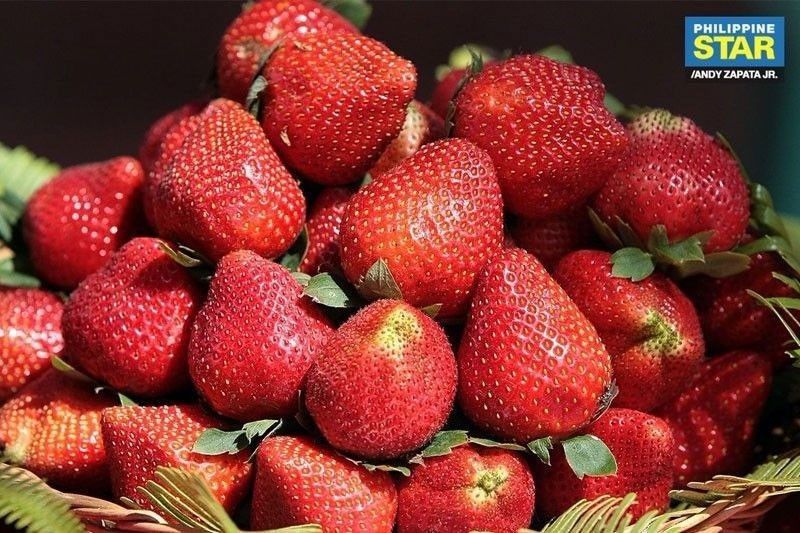 The monthlong Strawberry Festival in La Trinidad, Benguet next month will no longer push through.
The STAR/Andy Zapata Jr., file
Strawberry, Kalinga festivals cancelled over nCoV
MANILA, Philippines — More crowd-drawing festivals and activities in Luzon have been cancelled amid concerns over the novel coronavirus (nCoV).
The monthlong Strawberry Festival in La Trinidad, Benguet next month will no longer push through.
Municipal government officials led by Mayor Romeo Salda voted 8-4 to cancel the festival during an executive meeting yesterday.
There are three persons under investigation (PUIs) for nCoV in Benguet.
In Kalinga, the remaining events of the Bodong Festival in Tabuk City, which started on Monday, was cancelled under a resolution passed by the city council on Monday.
The weeklong festival, which is part of the celebration of the 25th anniversary of Kalinga, is supposed to be held until tomorrow.
The Department of Health (DOH) had earlier recommended the cancellation of big events or holding of crowd-drawing activities to minimize the risk of contracting nCoV.
Activities lined up for the Panagbenga Festival in Baguio City this month had been moved next month.
In Pampanga, Angeles City Mayor Carmelo Lazatin Jr. said the Women's Month parade was also cancelled.
However, in Mabalacat, the Caragan Festival to be held on Feb. 21 will push through, according to Mayor Cris Garbo.
"We've spent P3 million for things needed for the festival. It's a damn-if-you-do, damn-if-you-don't situation," Garbo told The STAR.
He said part of the P7 million allocated for the festival would be used to purchase face masks and alcohol and to implement measures to ensure the wellbeing of festival participants.
"There will be temperature scanners during the festival," Garbo added.
PUIs discharged
As this developed, four PUIs in Bataan were discharged from a hospital after they tested negative for nCoV, Bataan Provincial Hospital head Rosanna Buccahan said.
Buccahan said another suspected nCoV patient was discharged after being quarantined for 14 days.
Three of seven PUIs in the Cordilleras tested negative for the flu virus, Amelita Macli-ing Pangilinan, regional health department director, said.
Pangilinan said 21 persons who had close contact with the seven PUIs had also been cleared.
Patricia Ann Alvaro of the Bulacan provincial health office said there are only five PUIs in the province after one was reclassified as person under monitoring.
Alvaro said a PUM has recent travel abroad but did not manifest any symptom of the flu virus.
Cargo vessels' crew quarantined
Meanwhile, the Philippine Coast Guard (PCG) is monitoring around 50 crewmembers of two foreign cargo vessels that recently arrived at the Freeport Area of Bataan.
Cmdr. Airland Lapitan, PCG station commander, said the crewmembers of BMC Catherine that came from China and crude oil cargo vessel Vissai VCT 02 were prohibited from leaving the ships for two weeks.
South Korean fishermen
In Zamboanga City, 10 crewmembers of two fishing boats from South Korea that reportedly arrived in the waters off Barangay Recodo on Sunday were placed under quarantine for 14 days.
The Bureau of Quarantine said 10 fishermen tested negative for the flu virus.
The DOH said there is no person being monitored for nCoV in Zamboanga peninsula and the Bangsamoro Autonomous Region in Muslim Mindanao.