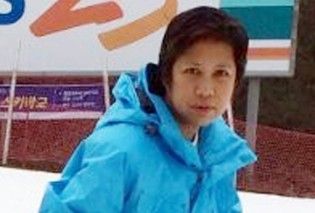 MPD team to probe DOLE exec's slay
MANILA,Philippines — The Manila Police District (MPD) has formed a special investigation task group (SITG) to solve the killing of a Department of Labor and Employment (DOLE) official in Malate last Monday.
MPD director Brig. Gen. Bernabe Balba formed the team after being ordered by National Capital Region Police Office (NCRPO) chief Brig. Gen. Debold Sinas to coordinate with DOLE officials and the family of the victim, Helen Dacanay, to determine the motive for the ambush.
"I talked to the district director and their investigation is ongoing. I think they have a motive already but I do not want to preempt the (probe) of the just created SITG," Sinas said.
Sinas did not give any deadline for the MPD to solve Dacanay's ambush-slay.
Capt. Henry Navarro, who is handling the case, said he requested the records of cases handled by Dacanay, a senior officer of the DOLE-National Capital Region.
"The field director of DOLE-NCR is still collating all the records of the cases that were mediated by Dacanay. The victim has not received any death threats prior to the killing. I didn't see any messages that could be viewed as threats on her cell phone," he told The STAR.
Navarro said Dacanay's assailants intended to kill her, noting that they shot at her 15 times but "only two hit her. One in the right shoulder and the other in the chest."
Dacanay was attacked while she was in her Honda sedan along Malvar street in Malate at past 5 p.m.
Dacanay and her companion, labor arbiter Agatha Daquitan, were on their way home from their office when the suspects shot at them. Daquitan was not wounded in the incident.
Labor Secretary Silvestre Bello III expressed doubt that the killing is related to a labor dispute handled by Dacanay.