More LGU execs face raps over anti-drug councils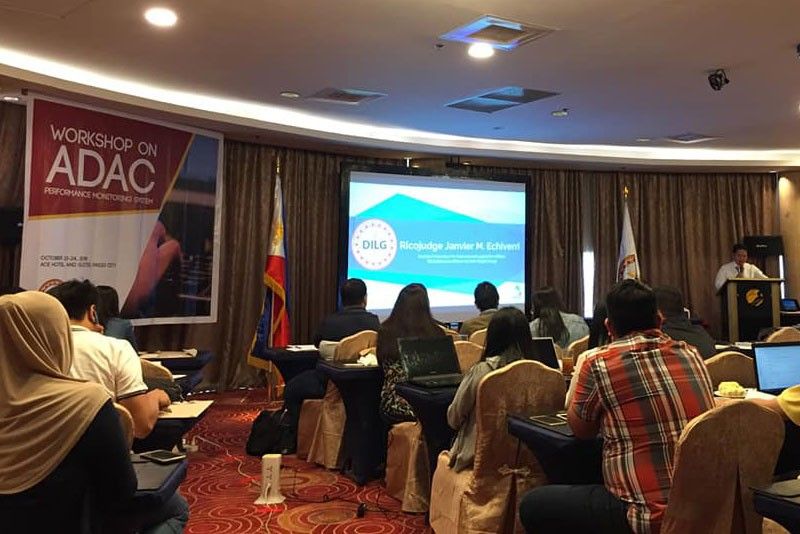 MANILA, Philippines — Forty-two other local government officials who failed to organize their respective Anti-Drug Abuse Council (ADACs) as mandated under the Local Government Code face administrative complaints.
Ricojudge Janvier Echiverri, Department of the Interior and Local Government (DILG) assistant secretary for external and legislative affairs, said complaints for misconduct and dereliction of duty were filed yesterday before the Office of the Ombudsman.
Among those charged were Mayors Nieves Rosento of El Nido, Palawan and Vicente Loot of Daanbantayan, Cebu and Vice Mayor Arafat Salic of Marawi.
The local officials were included in President Duterte's narco list.
Also facing administrative complaints are the mayors of Diadi, Bambang, Bagabag, Dupax del Norte, Aritao, Alfonso Castañeda, Sta. Fe, Kasibu, Kayapa and Dupax del Sur towns in Nueva Vizcaya.
The mayors of Burdeos, San Narciso, Sariaya, Lopez, Perez and Tagkawayan in Quezon as well as in Malabang, Kapai, Tagaloan II, Amai Manabilang, Marogong, Poona Bayabao and Marantao in Lanao del Sur are also in the DILG list.
Local officials from Lacub, Langiden, Lagangilang, Manabo Pidigan and Licuan-Baay in Abra; Kalayaan, Taytay and Quezon in Palawan; San Isidro and Las Navas in Northern Samar; Borongan City in Eastern Samar; Irosin, Sta. Magdalena and Magallanes in Sorsogon, and San Francisco and Toledo City in Cebu were also charged.
"We will leave it to the Office of the Ombudsman to decide the appropriate penalties. The lowest penalty could be a reprimand or suspension and the heaviest... removal from office. For those... on the narco list, we leave it to the ombudsman to conduct a thorough investigation," Echiverri said.
He said the list of local officials was validated by the Philippine Drug Enforcement Agency (PDEA) and the Inter-Agency Committee on Anti-Illegal Drugs.
Poor performance
The DILG filed separate complaints against nine mayors and vice mayors over the poor performance of their ADACs.
Mayors Jamar Mansul of Hadji Muhtamad, Basilan; Abubakar Pendatun Maulana of Palimbang, Sultan Kudarat; Rasul Mabang Sangki of Ampatuan, Maguindanao; Mamaulan Abinal Mulok of Maguing, Lanao del Sur; Marjorie Salazar of Lasam, Cagayan; Bruno Ramos of Bay, Laguna, and Erlon Agustin of Camiling, Tarlac were charged.
Vice Mayors Fral Sabalones of San Fernando, Cebu and Anida Dimaukom of Saudi Ampatuan, Maguindanao were also on the list.
Echiverri said ADACs, which are mandated to provide information to the Philippine National Police and PDEA on the extent of illegal drug operations in their localities, are vital in the administration's war on drugs.
A total of 96 local officials are facing administrative complaints in connection with the lack or underperforming ADACs.
Echiverri said 662 other local government units are being assessed over the poor performance of their ADACs. – With Ben Serrano