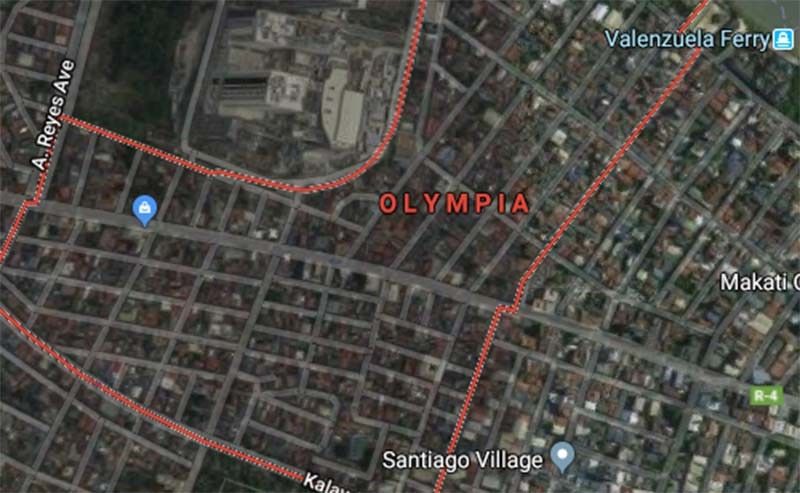 This satellite image shows Barangay Olympia in Makati City
Google Maps
Junjun Binay's executive assistant shot in front of Makati home
(Philstar.com) - March 22, 2019 - 8:39am
MANILA, Philippines — Makati police are investigating an attack on a former executive assistant of former Mayor Jejomar Erwin "Junjun" Binay by motorcycle-riding gunmen Thursday night.
According to a report by the Southern Police District, Monalize Bernardo, 44 was entering her residence in Olympia Village in Makati at 8:13 p.m. when her attacker rode up from behind her on a motorcycle and shot her.
Bernardo, who was hit in the hand and in the stomach, was rushed to the Makati Medical Center for treatment.
Witnesses said the gunman was on a blue Honda Wave motorcycle and fled towards South Avenue before turning left on Barasoain Street.
The gunman was described as being of medium built and wearing a black helmet, blue shirt, and denim pants. His accomplice "between 5'8 to 5'9 in height", was also in a black helmet but was wearing a yellow polo shirt.
One witness said Bernardo's attackers were seen in front of an apartment on the courner of South Interior and South Avenue in Barangay Olympia around 8 p.m.
"As of now, investigators of Makati police station are conducting follow up investigation to determine the motive of the incident," the SPD report said.