Joy Belmonte launches center for disabled kids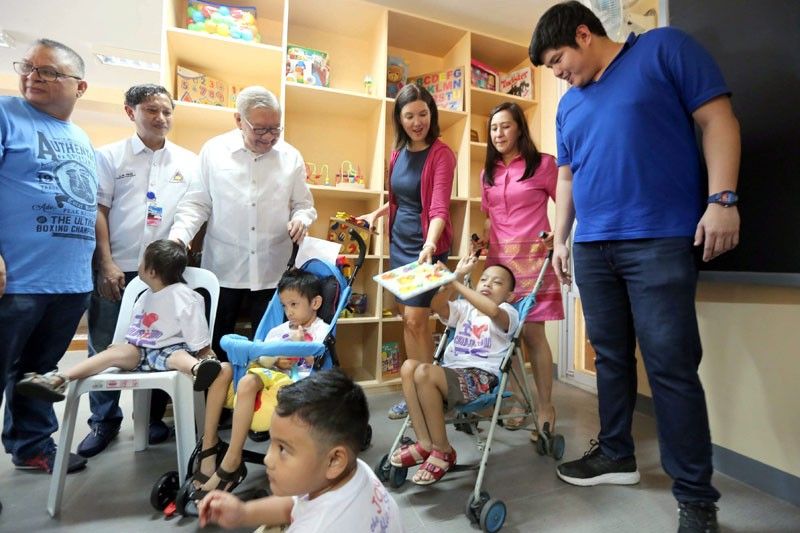 MANILA, Philippines — Quezon City Vice Mayor Joy Belmonte yesterday led the inauguration of a special care facility for children with disabilities in the city.
The Kabahagi Resource Center for Children with Disabilities, which was conceptualized by the vice mayor, will provide free services to children suffering from various disabilities.
"I feel we lack programs for children with disabilities. We seriously lack services that we should have long been providing to them," Belmonte said.
While Quezon City has enough special education schools, the vice mayor said the city lacks free or affordable treatment and intervention programs for the marginalized sector.
"We realized there are some problems like, for example, in terms of assessment, early intervention, treating the patients, they cannot afford therapists and developmental pediatricians, it's a little expensive," she added.
Joining Belmonte during the formal opening were Deputy House Speaker and Taguig Rep. Pia Cayetano, Quezon City 4th District Rep. Feliciano Belmonte Jr. and other local officials.
Located in Barangay Batasan Hills, the three-story center was funded by the office of the vice mayor with support from city government offices, national government agencies, people's organizations, medical professionals and the private sector.
In an earlier interview, Belmonte said she conceptualized the center as she understands the challenge of having a child with a disability.
"Often, disabled children from poor families never, ever go to school because they simply have no access to primary care," she said.
Kabahagi aims "to improve the quality of life of children with disabilities through mobilization of community resources, the provision of services and the creation of equal access to health, educational, vocational, and social opportunities for the stakeholders," she added.
At the facility, intervention programs will be provided to beneficiaries, including referral programs in case they have to be transferred to another institution.
Data from the National Statistics Office showed that there are 2.01 million children with disabilities aged five to 14 in the country as of 2010.