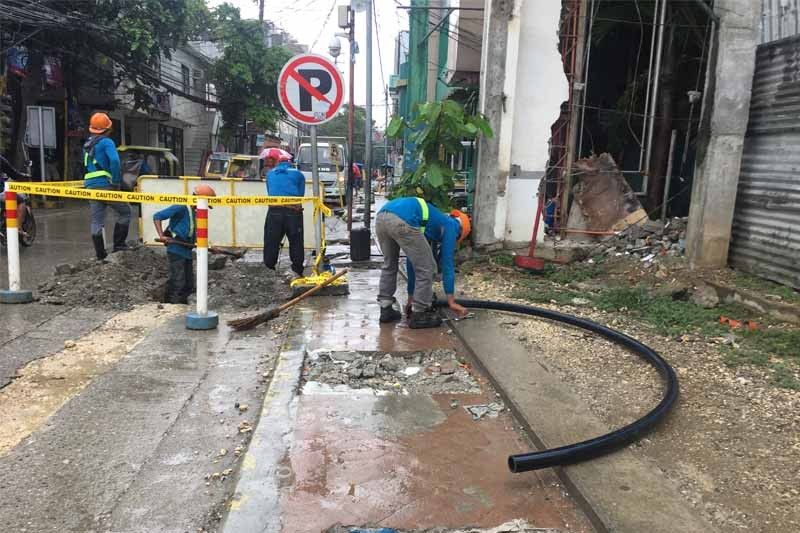 In this June 6, 2018 photo, workers of Tri-point Builders are conduct water line work on Boracay Island.
Philstar.com/Rosette Adel
Sewer upgrade part of Boracay rehabilitation
AKLAN, Philippines — One of the water service providers of famed tourist destination Boracay has started replacing pipes for wastewater to help in the ongoing rehabilitation of the island.
Boracay Island Water Company, Inc. (Boracay Water) spent the first month of the island's closure to tourists replacing its old pipes to comply with "water quality or water that is fit for recreational activities and contact uses that would not pollute the island's pristine beach waters."
Anthony Piodina, a utility worker for subcontractor Tri-Point Builders, told Philstar.com, that the replacement of the pipes is nearly done.
"This is to change the old [pipes]. We will change it with new ones so that the water will be clean," Piodina said in an interview.
Tri-point sent workers all the way from Sta. Rosa, Laguna for the project.
'Conforming to discharge standards of DENR a priority'
Meanwhile, in a statement sent to Philstar.com, Boracay Water said "it continues to remain compliant with the stringent pollution control standards of the Department of Environment and Natural Resources."
Boracay Water recently completed a diversion system from the Balabag Sewage Treatment Plant (STP) to the Manoc-Manoc STP. This is to allow the system to handle more sewer connections even from non-Boracay Water customers.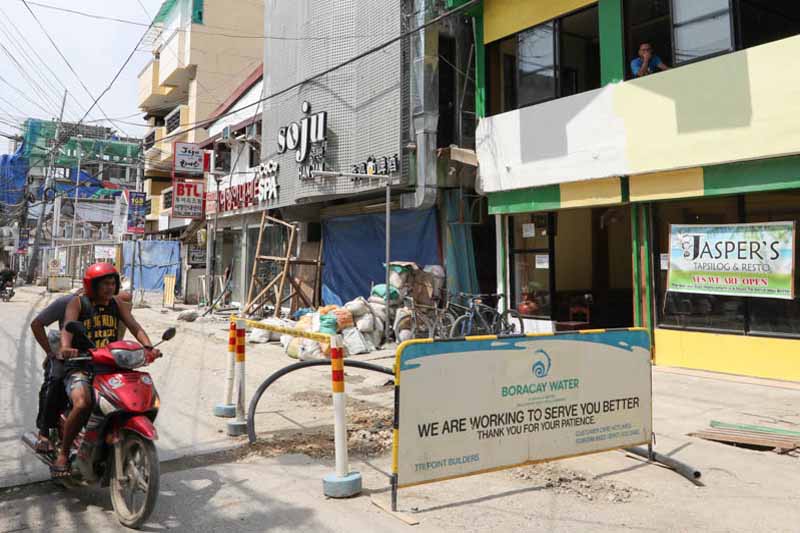 Tri-point Builders was tapped by Boracay Water to replace its wastewater pipes on Boracay island.Philstar.com/Efigenio Toledo IV
Boracay Water, which started in operations in 2010, claimed that is the only water service provider with a centralized sewerage system in Boracay. It added that its island sewer system is aligned with the masterplan of its regulator, the Tourism Infrastructure and Enterprise Zone Authority.
The water service provider also operates and manages the Balabag STP.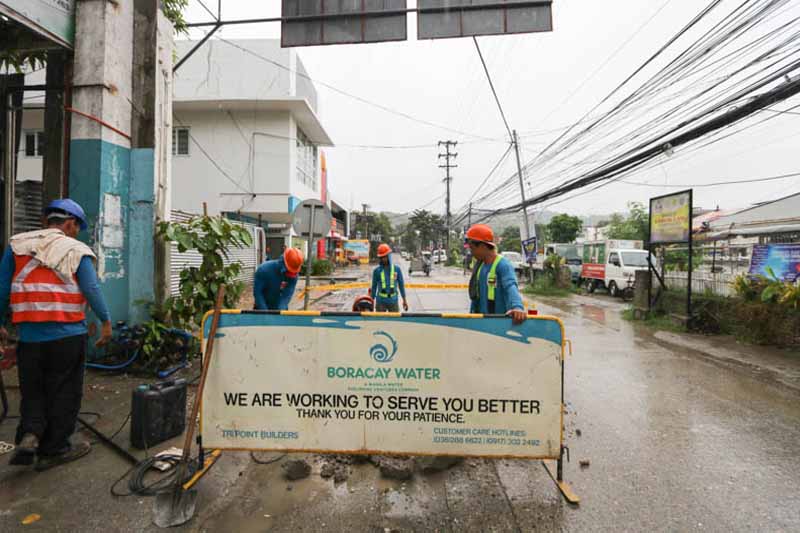 Rain or shine, pipe works continue on Boracay. Philstar.com/Efigenio Toledo IV
It is set to build a third STP with a treatment capacity of five million liters a day in Barangay Yapak.
The project is eyed to be completed in 2020 "to cater to the wastewater treatment requirements of commercial and residential establishments in the island's third barangay."
"This will make Boracay island the only beach destination with a sewage treatment in each of its barangays," Boracay Water said.
The water service provider vowed to ensure that wastewater from its customers will conform with DENR standards.
Last March, Environment Secretary Roy Cimatu said sewage is one of the top problems on Boracay. He urged local officials to implement an ordinance requiring residents and businesses to connect to the sewerage system.
READ: 'Require Boracay firms, houses to connect to sewerage system'
The environment chief cited the Malay municipal council passed an ordinance in 2012 requiring residents and businesses within 61 meters of sewerage pipes to connect to the system.
Establishments and residents far from the designated distance, on the other hand, were asked to maintain STPs and septic tanks.
"We are giving companies not connected to the sewer lines one month to link up. If they fail...they will face sanctions," Cimatu was quoted by The STAR as saying last March.
The STAR reported that Boracay Water said that only 198 of the 578 business establishments have yet to connect to sewer lines while only five percent of its 4,331 residential customers are connected to the sewers. —With reports from The STAR/Rhodina Villanueva