Diaper disrupts MRT-3 operations
October 23, 2017 | 4:00pm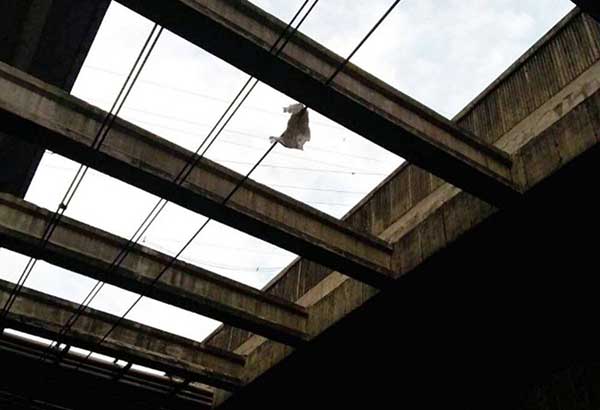 MANILA, Philippines — A used adult diaper, thrown onto one of the Metro Rail Transit Line 3 (MRT-3)'s power lines in Makati City interrupted operations during the morning rush hour yesterday.
Train service stopped from the rail line's Taft Avenue to Boni stations at around 6:16 a.m., Department of Transportation (DOTr) Undersecretary for railways Cesar Chavez said.
"The MRT, which serves roughly 500,000 passengers daily, was on limited operations due to the incident at the Ayala-EDSA station," he said.
Normal operations resumed at around 7:43 a.m.
At around 8:16 a.m., passengers were unloaded from a southbound train at the Shaw Boulevard station after a train door refused to close.
DOTr officials have no idea how the adult diaper landed on the power line, but people interviewed by The STAR said passing motorists often dump garbage at the Ayala station.
An MRT passenger theorized that the diaper could have been used by a motorist who relieved himself after being stuck in traffic in the area.
Aside from the diaper, most of the garbage littering the underground station are plastic beverage bottles.